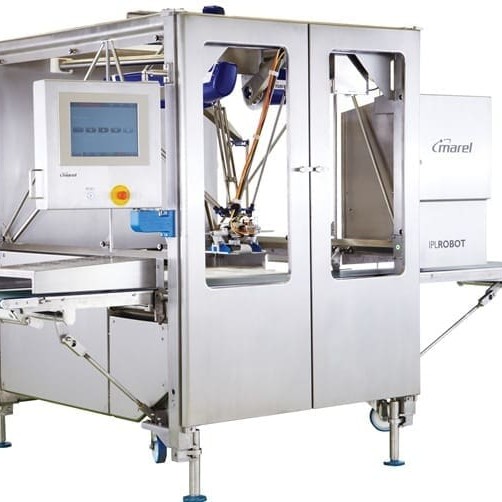 GLOBAL provider of advanced equipment and systems for the further processing industry, Marel, has launched a new robotic system for Intelligent Portion Loading, or IPL.
Marel has been one of the pioneers of intelligent portion loading systems in the food industry, and the company's new high-performance IPL robot can be configured to virtually any application in the protein sector.
While it can be used in a wide variety of different food processing applications, its use in the red meat industry would be primarily in applications like placing portioned meat or other items into a tray or thermo-former for packaging.
Some of the robot's features include:
Straightforward, easy-to-use controls, based on a universal graphical user-interface developed by Marel
Customer installations can be accessed remotely, enabling fault diagnosis and performance monitoring without the need for a plant visit
Pick-and-place speeds of up to 80 picks-per-minute, per-head, are achievable, with a portion reach of up to 1.25 metres.
Using Marel's gripper technology, virtually any product, however delicate, can be lifted and placed, at high speed, into a tray or thermoformer in a wide variety of configurations.
The IPL robot's vision system can recognise product characteristics such as size or shape, and can be programmed to place or divert product according to a set of pre-programmed specifications.
Marel's robotics product manager Richard Sawford said the company's research and long experience in high-speed slicing, portioning and portion-loading systems had identified the need for development of a high-performing, competitively-priced robot that was simple to operate and maintain.
He suggested the robot unit could deliver a rapid return on investment, in many processing applications.