ONE of the big trends in Australia's export beef and live export trade over the past three years has been diversification into other markets, and the pattern is clearly reflected in registrations for international visitor attendance at this year's Beef 2015 national beef expo in Rockhampton.
Back in 2012, the last time the Expo was held, Australian chilled and frozen beef exports were still heavily reliant on just three overseas markets – the US, Japan and Korea. Since then, new and emerging markets like China, the Middle East, Indonesia and Canada have burst onto the scene, for both chilled and frozen beef. Similarly, new live cattle export opportunities have arrived, with markets like Vietnam, and potentially, China.
By March 23, there were more than 550 international visitors registered to participate in Beef 2015's 'Handshakes' program, designed to initiate and stimulate trade and business connections between industry stakeholders in Australia and those overseas. That list will only grow further in coming weeks.
The delegates represented cover a wide spectrum of business interests, from meat import and distribution companies to live cattle feeder and breeder importers and lotfeeders, people interested in genetics trade in embroys, semen and live seedstock, stock handling equipment, animal ID and a wide range of industry hardware and software.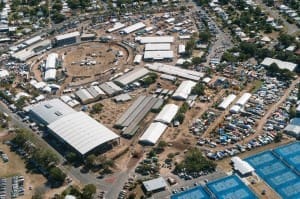 Strongly represented on the list are delegates from China, New Zealand, Indonesia and other parts of Southeast Asia including the Philippines, Singapore, Malaysia, Vietnam and Taiwan, the US and Canada, and Brazil.
Smaller representations will be seen from countries like the UK, Korea, Germany, the Netherlands, Papua New Guinea, Vanuatu, African nations including Nigeria, Ghana, Cameroon, Uganda and the Sudan, plus Pakistan and Bangladesh.
South American nations with representation will include Brazil, Venezuela, Columbia, Bolivia and Argentina.
The list includes close to 30 countries in total, from all parts of the world.
Just some of the interesting entries picked up during a quick perusal of the database:
Meat & Livestock Australia will be hosting a group of executive chefs from large food service operators across southeast and Central Asia, including Singapore, Malaysia and China.
Some delegates from the World Wagyu Conference, being held immediately after the Beef Expo, will arrive early in Rockhampton in order to attend Beef 2015 and take part in the handshapes program.
QantasLink VIP Business Lounge
As part of its support program for international visitors and those wishing to connect with them, Beef Australia 2015, Beef Australia has developed a special program to assist international visitors.
Handshakes, provided by Trade & Investment Queensland, Beef Australia, and Austrade, is a free business matching program allowing international visitors the opportunity to meet face to face with Australian enterprises and livestock specialists to discuss new business and investment opportunities.
Handshakes aims to assist Australian companies:
create business matching opportunities with international visitors attending Beef Australia 2015
identify new international business and investment opportunities; and
achieve new export and investment deals.
In 2012 Handshakes saw 350 international delegates and 80 Australian companies take part, delivered an estimated $23 million in actual sales, generated from about 120 formal business meetings.
Being involved in Handshakes is free and as simple as registering at www.beefaustralia.com.au/international
By registering international visitors gain free entry to Beef Australia 2015 and free entry to the QantasLink VIP Business Lounge. They will also be provided with invitations to a number of high-level industry functions and networking events attended by leaders of the Australian beef industry.
Australian companies registering also gain free entry to the QantasLink VIP Business Lounge as well as the opportunity to meet face to face with international visitors keen to do business.
A program of timely and topical International Q&A Sessions proudly supported by BDO will be held on Tuesday, Wednesday and Thursday, May 5-7.  These sessions will involve international and Australian beef industry players coming together to discuss matters of importance within the beef industry and international trade.
There will also be interactive cooking demonstrations and tastings outside on the deck of the QantasLink VIP Business Lounge on Tuesday and Wednesday. These sessions provide a great opportunity for international visitors to come and meet Australian beef industry leaders in a relaxed atmosphere, have some fun and also sample some of the best Australian beef on offer.
Q&A Sessions supported by BDO
A series of Q&A sessions involving international and Australian beef industry players coming together to discuss the things that matter in the beef industry proudly supported by BDO.
Who will be there and who will I get to meet?
International and domestic beef industry leaders
International guests coming to Beef Australia 2015 keen to do business and invest
Other domestic companies from across the Australian beef supply chain
Who should come?
Companies keen to meet international visitors to Beef Australia 2015 and who are already exporting or interested in exporting, or have projects seeking investment
Participants are not limited to beef and live cattle exporters all areas that support the beef industry for example equipment, seeds, investment, services and technologies, genetics exporters etc are welcome
Why should I come?
It will give you the opportunity to:
meet and engage with Beef Australia 2015 international guests and companies from across the Australian beef supply chain
hear global insights first hand from those doing the business as well as give you the opportunity to meet them to discuss any ideas and projects you have
create business matching opportunities for you and your business not just with the speakers but also with those in the audience
identify possible new business opportunities, partners and investors to grow your business
For more information about Beef Australia 2015's Handshakes program and the activities in the International Lounge, contact Paula Fraser, International coordinator – paula@beefaustralia.com.au or phone +61 459 032 464.