LEADING international agricultural investment managers are concerned Australia's new foreign investment rules might slow down project approvals, Beef Australia 2015 participants were told yesterday.
At the 'Global Capital – Unlocking Opportunities in Australia Agriculture' seminar on Wednesday, Channel Capital director and investment manager Andrew Gatenby said his personal view is that there has been an over-reaction on the issue of foreign investment.
The foreign investment rule changes include a threshold of $55 million (down from $252m) for agribusiness investments and $15 million for land purchases by foreign investors that require Foreign Investment Review Board scrutiny and approval, and a register of all foreign ownership of agricultural land.
Having the register of land investments is a good idea, Mr Gatenby said, but he was concerned the new FIRB requirements might create delays at the farm level.
"It creates a perception – even if it just ticking a box – that it is more difficult to deal with.
"Certainly, among some of the foreign investors we've spoken to, that's their first reaction: that it is going to be harder to invest here," he said.
Channel Capital is a funds management group based in Brisbane, managing more than $1 billion for global and sophisticated investors.
Mr Gatenby said Australia needed to be "open to investment" as it was competing for capital with Africa, South America, New Zealand and America.
"We want the capital to come here so we can put it into our farms, our businesses. Make it simple, don't delay things and give them an excuse not to invest," Mr Gatenby said.
"I know for sure if they don't have to invest they won't. It's easier not to make a decision, especially domestically.
"They will just come and buy another office tower."
No delays, no problem
Managing partner-farm investments, with Aquila Capital, Detlef Schoen, told the Beef 2015 investment seminar that at this stage, his company was relaxed about the new FIRB rules, but it remained to be seen how they would be implemented.
Aquila Capital is one of the leading global investors in alternative and real asset investments with over €360 million Euro (more than US$500 million) invested in farming assets.
"If it is a registration process, absolutely fine, nothing wrong with that," Mr Schoen said.
"If anything, it will help foreign investors because it does not allow a perception, that they have in New Zealand, that the whole country is being bought up."
Mr Schoen said in NZ every purchase by a foreign investor is being registered, including when farms are traded between overseas investors.
"As long as there is a level playing field, as long as it is handled smoothly, quickly and without delays and issues, absolutely no problem."
Bank debt not enough to fund
Aux Venture managing director Jennifer Wainwright, said she organised the 'Global Capital – Unlocking Opportunities in Australia Agriculture' seminar, because very few people knew they had other finance options than bank debt.
"Our beef industry has traditionally been financed by debt for generations, yet recent evidence shows that the traditional bank loan is no longer enough to fund agricultural growth.
She said doubt exists about whether the current debt market has the capacity or the appetite to drive the investment required to create the uplift to swiftly take up the advantages and tackle the challenges of producing more for increasing global demand.
"If capital equals productivity it is interesting to note that productivity per dollar of debt peaked in 1980 at $3.12, but by 2010 productivity per dollar of debt fell to 64 cents. Unsustainable? – Yes."
"Too much debt across our sector is the handbrake on increasing productivity, on growth, on development and on realising our future potential," she said.
She believed that "contrary to the tightening of regulatory oversight on foreign investment into the Australian agricultural sector, offshore capital can actually increase the lifeblood of our rural communities and our businesses."
"At a time when the sector is in urgent need of more funding solutions and innovations in capital, there are clear signs that global capital is increasing its appetite for Australian agriculture."
New FIRB rules aimed at appeasing foreign investment concerns
Ms Wainwright said the FIRB rules had been changed to appease concerns about foreign investment.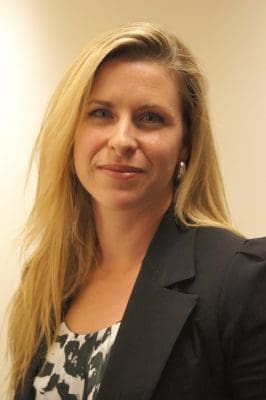 "There is this perception of foreign investment that it is letting the enemy in and is taking away from Australia's future."
But she said because the threshold had been brought down to such a low level the actual process is going to be kind of "tick the box."
Ms Wainwright said there was "perceptual concern" because the new process is untested as to whether it would cause delays in foreign investment approvals.
"It already takes a long time…adding more time to that is of significant concern, because time is money.
"The government has assured us that they are going to put more people on, but they are not skilled people that are going to look into the investment structure carefully, they are just going to go through the process," she said.
"We get the impression that it is kind of a tick-a-box process.
"It would have to be (tick-a-box) more so than before, otherwise how do they staff it, resource it and justify the cost," Ms Wainwright said.
"How do they justify the cost of such given that we are bringing capital in that Australia desperately needs because our own domestic capital does not participate?
"What they are really trying to capture is a register, so I'm not sure that FIRB is the right place to do that, to be honest," she said.