AUSTRALIA'S carbon market has dropped off in the past month on the back of renewed criticism of certain methodologies under the Emissions Reduction Fund (ERF).
According to Jarden, the price of Australian Carbon Credit Units (ACCUs) dropped from $35/tonne of CO2 equivalent to $29 in a number of days earlier this month. The drop in price came after a group of scientists released a report suggesting the ERF paid people to grow trees that already existed.
Market information service Reputex Energy said in a monthly market update, an increased supply of ACCUs contributed to the drop in price.
"Prices have now unwound the gains made after the federal election, retreating back towards the de-facto floor price under the 'ERF exit' program," the report said.
"A significant increase in ACCU issuance also contributed to the softening in prices, with over 2 million ACCUs issued over the past three weeks as the Regulator catches up on delays to project registrations, variations and issuances to end FY22."
The Federal Government is currently reviewing some the most popular carbon farming methods after concerns were raised by ANU Professor Andrew MacIntosh, who is the former chair of the government-appointed watchdog that oversees the ERF's methods.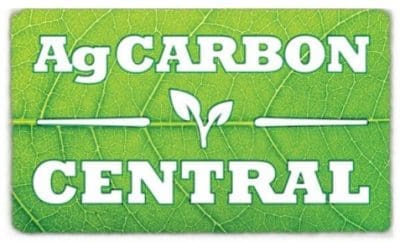 The latest price drop is small in comparison to the drop at the start of the year when the former Energy Minister Angus Taylor allowed project proponents to exit Federal Government contracts and sell credits on the open market – halving the value of ACCUs overnight.
Reputex said while price crashed due to an increase in demand, buyers were paying premiums for "nature-based" credits – like savanna burning on Indigenous land and human induced regeneration. The report said there was increasing demand for credits with more corporate net zero pledges.
"Despite the increasing 'flight to quality', voluntary buyers remain driven by price," the report said.
"Preferences for quality remain less important than meeting voluntary commitments at a reasonable cost."
Labor announcements increase long term optimism
Despite the short-term fluctuations in the ACCU market, recent policy announcements by the Albanese Government have many optimistic about future demand. Labor has announced a new 2030 emissions target.
The announcement was welcomed by the industry representative body, the Carbon Market Institute. CEO John Connor said the legislated commitment was an important symbol of progress in Australia's decarbonisation journey.
"Today's announcement provides the strong policy certainty that industry and the business community have been missing for some time, and as such, it's a really important milestone for climate progress in this country," Mr Connor said.
"We now have the car chassis. The next step is to revitalise the engines that will drive this increased ambition, in particular a strengthened Safeguard Mechanism and a carbon crediting system that is fit-for-purpose."