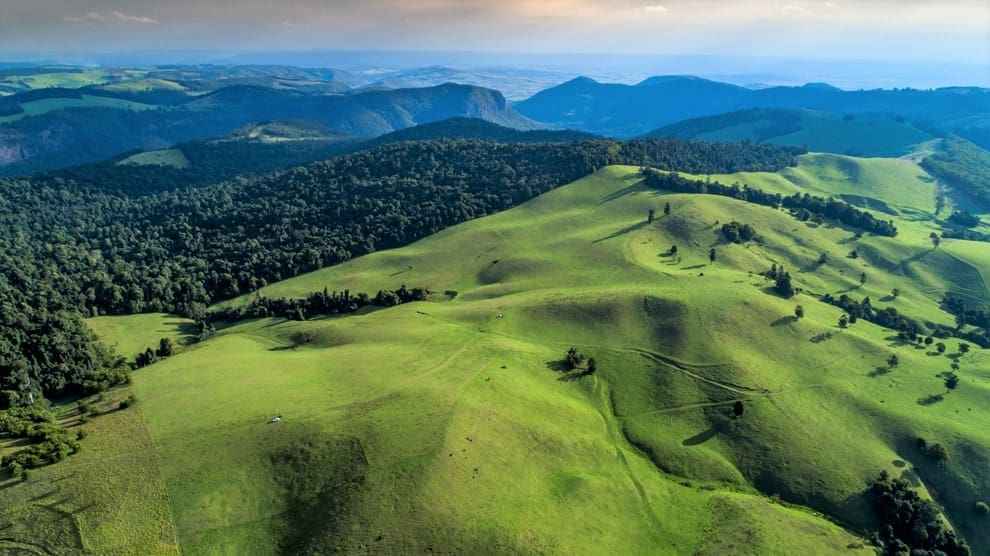 WHILE the carbon market was designed to be one the country's biggest incentives to avoid land clearing, some say it may be doing the opposite with barriers to entry leaving landholders in a tough position.
There are plenty of ways to earn Australian Carbon Credit Units, but land clearing-based Avoided Deforestation and Human Induced Regeneration make up the vast majority of the market.
With tough administrative criteria to enter the carbon market, there is increasing evidence that it is pushing some landholders towards clearing – by making it hard to maintain the woodlands.
James Henderson is a producer in Queensland's North Burnett region, has multiple carbon projects and runs a carbon consulting company.
He said parts of his property do not meet the eligibility requirements for a carbon project, meaning clearing and developing was the best economic option.
Mr Henderson was hoping to start an avoided clearing project on one part of his property, which requires the landholder to prove the area had been cleared regularly – for example every 10 years or 20 years. He said historic records made that hard to prove.
"The avoided clearing methodology was specifically designed for mulga and it is hard to make it work anywhere else," Mr Henderson said.
"It needs a new methodology to work in other parts of the country. It is not too hard to measure, it just requires someone to cough up $5 million to write it.
"What we are seeing at the moment is producers working out that their land is out of cycle for avoided clearing, they clear it, wait five years and re-badge it as a Human Induced Regeneration project."
Producers pushed to clear and develop
Mr Henderson said he was aware of a number of examples where producers were willing to enter the carbon market but had decided to clear because they were not eligible.
"I have some land here that I have decided to clear and developed for pasture that I could not get under a project," he said.
"There was another guy I knew that could not get his country under a project so he put a dozer in quite a big area."
The Federal Government is currently working on developing a biodiversity credit framework – which aggregator GreenCollar last week told Beef Central was a way of picking up projects not suited for carbon.
Mr Henderson, who on the Agforce Young Producers Council, said the organisation had been lobbying for changes to the regulations.
"Agforce has proposed multiple policies in this space, from the 'Category F', the land restoration code and the most recent Agcare Framework.  All these policies are trying to address the shortcomings of the current carbon methodologies," he said.
"The Government has identified this problem and known about since 2016. There was an extensive paper written by the Qld Herbarium which clearly outlined this type of vegetation that is at risk and has no options for carbon farming."
Many other producers have told Beef Central about similar situations, with permits to clear and no option to enter carbon markets.
Is there clearing to start carbon projects?
Earlier this year criticisms of the carbon market by Australian National University professor Andrew MacIntosh sparked a review, which the Government is likely to make public next year.
Speaking to AgCarbon Central, he said there was a need for a new ERF avoided re-clearing methodology that is easier to apply to areas of regrowth on Category X land that are at significant risk of re-clearing.
"The current avoided re-clearing method is very restrictive, which has hindered its ability to incentivise the retention of regrowth – as Mr Henderson is articulating," Prof MacIntosh said.
Prof MacIntosh said he was looking into whether there was much evidence of land being cleared to start carbon projects.
"We have heard from a number of landholders that they have cleared land, or are considering clearing land, in order to open up opportunities for ERF human-induced regeneration projects," he said.
"We have also heard from landholders with human-induced regeneration and avoided deforestation projects that the money they have received from the sale of the carbon credits has allowed them to clear other areas. This is what is known as leakage – where the climate benefits of projects are wholly or partially lost because the relevant emission generating activity shifts into another area.
"While we have heard evidence of this, at present, we do not have hard data on the extent to which it has occurred or could occur in the future. It is something we are currently looking into and hope to have results next year."
Prof MacIntosh said the carbon market was full of "low integrity" credits which were pushing down the price of ACCUs and making it hard for legitimate projects to enter the market.
"This is the carbon equivalent of a Gresham's Law problem – but rather than bad currency chasing out the good, low integrity offset projects are chasing out high integrity projects," he said.
"Unless and until the integrity problems are addressed, it will be hard for high integrity projects to be viable and to compete with the rubbish that currently dominates the market."