MEAT & Livestock Australia's annual Global Beef Market Forum will align with Beef Australia 2018 in Rockhampton next May, instead of being held as a stand-alone industry event.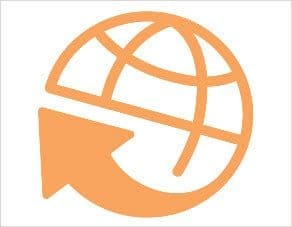 Beef producers attending Beef 2108 will have an excellent opportunity to hear first-hand about the outlook for Australian red meat in key international markets, including the opportunities and challenges ahead for the next 12 months and beyond
The forum will be staged at the Rockhampton Showgrounds' Beef 2018 seminar rooms on Tuesday, 9 May.
It's like that MLA's full complement of International Business Managers for each region across the globe will be in attendance. Speaking on international and domestic market programs will be:
General manager for international markets, Michael Finucan (likely to speak on China)
Andrew Cox (manager Japan and Korea)
Andrew Simpson (manager Southeast Asia)
Rob Williams (manager North America)
Josh Anderson (manager European Union and UK)
David Beatty (manager Middle East and North Africa)
Graeme Yardy (recently appointed as domestic market manager, pictured)
The event will be an open forum, with producers and other industry stakeholders in attendance encouraged to ask questions and engage in discussion about market programs and the opportunities for beef across global markets.
MLA conducts market access and business development activities as well as a range of customised marketing programs and activities across the globe, tailored to each key export market and distribution channel. It maintains offices and staff based in-market in key export markets to promote and grow demand for Australian red meat and to reinforce our position as a source of high quality product.
Through its international offices, MLA is able to provide producers and the broader industry with insights on emerging trends that allow Australian red meat to remain competitive in a global marketplace.
With Australia exporting about 70pc of its overall beef production, traded into more than 100 overseas countries, it is critical to protect and expand our industry's access to overseas markets.
2018: the year ahead for exports
"Global beef markets are expected to be incredibly challenging in 2018," MLA told stakeholders in a briefing this week.
As Australia's beef production slowly recovers during the herd rebuild, MLA expects exports to slightly increase to just over one million tonnes in 2018. That recovery comes at the same time as global beef supply is expected to increase by more than one million tonnes in 2018, to 70.63 million tonnes.
"Australian beef exports will be competing next year in a global market awash with beef," MLA said.
Some of the key factors driving increased global competition for Australia next year include:
US beef production is expected to increase 4.6% with exports increasing by 4pc in 2018, according to USDA. If this forecast is accurate, it would be the US's biggest-ever production year for beef. This will see increased competition in key export markets, particularly Japan and Korea.
The Brazilian herd appears to be coming out of its retention phase and is expected to increase production with corresponding availability of export beef. While Brazil continues to be restricted in some of Australia's major markets such as the US, Japan and Korea, it will continue to be a price-setter in the more commodity-driven sectors in the Middle East and China, which sets a baseline for these markets.
The Indian herd is forecast to increase, driven in most part by the domestic growth in the dairy sector. This will see the continued increase in buffalo meat presence in key markets for Australia, particularly in the Middle East and in southern Asia.
"While there is an increase on the supply side, there are ongoing strong demand fundamentals in global markets. However, with the increased supply, global beef prices will come under pressure, reinforcing the need for Australia to continually position itself as a superior supplier of high quality product," MLA said.
Looking at some key markets in 2018:
In the US, the economy is robust with low unemployment and it has seen a recovery in beef consumption, partially offsetting the additional beef supply coming on line. The US beef market is expected to remain robust with continued strong demand for lean Australian manufacturing beef and ongoing demand for chilled grass/pasturefed product.
While the competition from the US in Japan and Korea is expected to be strong, Australia remains well-positioned to continue to grow in these two critical markets. Grainfed exports to these markets remain strong and Australia's reputation as a clean green supplier still underpins the demand from local supermarket shoppers that want a trusted product for their family.
The other Asian and Middle East markets will continue to be price-sensitive overall, but as the modern retail sector continues to mature, Australia is able to supply a consistent high quality product that suits the retailer and their customer's needs.