Beef Central publishes an occasional summary of appointments, departures and achievements occurring across the red meat and livestock supply chain. Send details for entries to admin@beefcentral.com
New faces on AMPC board
Christine Pitt departs MDC
MLA's appoints domestic marketing manager
Western Meat Packers management moves
New national property role for Colliers' Rawdon Briggs
Vale John Schumacher
AgForce rep elected to NFF board
Cattle Buyers Weekly celebrates 30 years
Ruralco appoints technology specialist to board
New chair for Rabobank
Recognising outstanding achievement in Landcare
New faces on AMPC board
The Australian Meat Processor Corporation recently elected its seven processor directors to its 2018 board, with two special-skills directors yet to be appointed. A ballot had to be held, with nine candidates nominating.
New to the board this year is Melissa Fletcher, chief executive officer for Fletcher International, and the first female processor director elected to AMPC. See separate profile story on Melissa later this week.
Also joining the board for the first time is NH Foods' Oakey Beef Exports general manager Pat Gleeson.
The pair replace long-serving AMPC board-member Brian James, who stood down after representing TFI on the board for many years, and James Campbell, who through the Sanger/Bindaree re-organisation is now aligned with the Sanger side, meaning he is no longer part of the processing group.
Returning directors are Tom Maguire (Teys Australia) John Berry (JBS Australia), Dean Goode (Kilcoy Pastoral), Gary Hardwick (Hardwicks) and Simon Stahl (Northern Cooperative Meat Co).
AMPC is the rural research and development corporation that supports the red meat processing industry throughout Australia. Its mandate is to provide research, development and extension services that improve the sustainability and efficiency of the processing sector.
Changes within MLA Donor Company and marketing team
Dr Christine Pitt, pictured right, has announced that she plans to finish-up in her role as chief executive of the MLA Donor Company to pursue other business interests. Dr Pitt leaves the company after a 25-year career in the red meat sector with MLA and its predecessor, the Meat Research Corporation during which her senior roles included marketing manager (MRC); general manager of client services; general manager of value chain innovation; and general manager responsible for NLIS Ltd.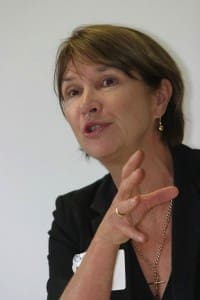 MLA managing director Richard Norton paid tribute to Dr Pitt's contribution and thanked her for her service to MLA and the broader Australian red meat industry.
"Christine has a well-earned reputation as one of the most incisive and creative thought-leaders, not just in the red meat industry and agriculture sector, but in the broader national research, development and innovation community," Mr Norton said.
"She has always looked to the future and she has never been shy in challenging the norm or setting new horizons for innovation in our industry."
During Dr Pitt's time with MLA, she led major initiatives including the processing sector automation strategy; introduction of value chain thinking and design into the industry; high value food and packaging innovation; and the development of the I+E Connect platform to ensure the red meat industry is at the forefront of new AgTech and FoodTech innovations. As CEO of MDC, Dr Pitt has taken the MDC annual investment portfolio from $30m to $100m.
She leaves the company in February.  In the meantime, current MLA director and new chair of MDC, Allister Watson, will operate through this transition in an executive role.
In other staff changes at MLA, Graeme Yardy has been appointed domestic market manager, replacing recently-departed Andrew Howie.
Mr Yardy is well credentialed to take on the role, bringing a wealth of consumer food marketing, category management and account management experience in Australia and overseas. In his most recent position as marketing lead for Horticulture Innovation Australia, he led the team responsible for large scale marketing campaigns for Australian mushrooms, bananas and avocadoes with major retailers. He also headed HIA's consumer insights team.
Prior to this much of his career was with Mars Foods working on a wide range of consumer marketing and category management initiatives for major brands like Masterfoods, Uncle Bens, Dolomio Pasta Sauces and Kan Tong. Mr Yardy will report to MLA chief marketing officer Lisa Sharp. He takes up the position in early January 2018.
Western Meat Packers management moves
Leading Western Australian meat processor and exporter, Western Meat Packers Group, has announced several management appointments as it moves to boost its processing capacity and efficiency, quality assurance and infrastructure at its Osborne Park processing and packing headquarters, Margaret River abattoir and Bibra Lake value-adding facility.
Appointments include Jason Spencer as general manager, Lui Rinaldi as special projects manager, Ettiene Snyman as boning room manager, Rinda Ho as quality assurance manager, Bill Wong as information technology manager and Jim McGuckin as maintenance manager.
Mr Spencer, who is responsible for WMPG's processing and boning operation at Osborne Park, has held senior plant management and operations roles with JBS and Inghams in Victoria. The Osborne Park facility currently processes about 400 head of cattle per day and employs 150 people. Plans are in place to substantially lift that number and to possibly bone and pack at Margaret River to optimise expanding business opportunities in Asia in particular.
In his most recent role with JBS, Mr Spencer was responsible for the daily continual improvement of plants with staff levels of up to 1000.  His role was to ensure plants under his control achieved their key performance indicators efficiently and safely.
Lui Rinaldi, one of WA's most respected meat processing and marketing professionals, in his new role as manager, WMPG special projects. He recently joined WMPG from Craig Mostyn Group, where he'd spent 15 years across various roles with Linley Valley Pork. Prior to that, he spent almost 20 years with Watsons/George Weston Foods Meat & Dairy Division, best known for its Watsonia brand.
WMPG boning room manager Ettienne Snyman was formerly with Midfield Meats in Victoria, while QA manager Rinda Ho was formerly with food service provider Vesco Foods (formerly Kailis & France), which has provided meal solutions to Asia and the Middle East for more than 40 years.
WMPG is owned by Rod Russell, who started the business in 1983 and wife Shana. Today WMPG employs 360 people and has an annual turnover of more than $150 million.
"Although we now send all beef, typically sides and quarters, overnight to WMPG's Osborne Park boning and packing facility to ensure rapid turnaround from paddock to plate, we're moving towards also boning and packing at our Margaret River plant to optimise expanding business opportunities in Asia in particular," managing director Andrew Fuda said.
New national property role for Colliers' Rawdon Briggs
Colliers International has promoted Rawdon Briggs to the role of national head of rural & agribusiness, transaction services.
Mr Briggs currently acts as national director, transaction services with Colliers, leading the agency's  Queensland Rural & Agribusiness team. Since launched in Brisbane in 2011, the team has grown from one to six members.
This promotion will see the expansion of his leadership scope to deliver the company's national strategy, after seven years of solid performance within the Queensland business.
In response to the strong performance of the agribusiness sector across all major markets in the last two years, the Colliers Rural & Agribusiness team has doubled in size and delivered strong results for many of their major clients over this period. Mr Briggs has transacted more than $260 million worth of agribusiness sales last 12 months in northern Australia. His particular focus is on cotton, grain and beef properties.
Vale John Schumacher
Former Australian Meat & Livestock Corporation representative in Japan in the 1980s, John Schumacher, passed away recently, aged 85.
A former Elders man in Tokyo, in 1978 John was an innovator and a networker in Japan that lifted the Australian beef and sheepmeat industry's profile to new levels. He worked effectively at a time when the Australian beef industry was recovering from the beef crash of the early 1970s, import quota politics remained supreme and the US was continuing to push hard to catch up with Australia.
With his Borthwicks-trained deputy, John Urquhart and two committed Australian lamb processors, 'Schuey' as he was known, also helped launch chilled lamb on to the Japanese market to compete against the frozen NZ product of the time, with just 25 tonnes being shipped in 1980. From that base, chilled lamb shipments continue to grow to reach 5840t in 2016/17, the market leader. Mr Schumacher was a larger than life character.
AgForce rep elected to NFF board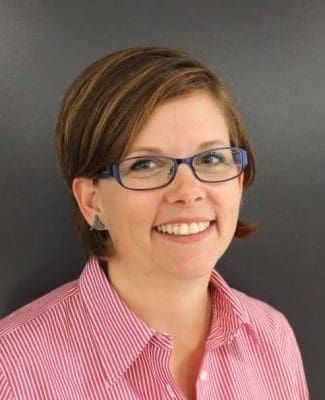 AgForce Southern Inland Queensland regional director and regional president Robyn Bryant  (pictured) has been elected as a National Farmers Federation board director.
Ensuring a strong and sustainable future for Australian farmers will be a key focus for the Mitchell cattle producer, elected at NFF's annual general meeting in Canberra last week. She is the only Queenslander on the nine-member NFF board and will serve a three year term.
"With global demand for our high quality food and fibre growing significantly, we need the right policy settings from governments at all levels if agriculture is to reach its full potential," she said.
"Balancing sustainable agricultural production with good environmental outcomes, better telecommunications services and better transport and water infrastructure are among the issues we will have to focus on to ensure our industry has a strong and sustainable future."
In additional to running a cattle property near Mitchell and her AgForce roles, Ms Bryant has worked as a Maranoa Regional councillor and as a biosecurity officer.
Also during NFF's AGM Fiona Simson was re-elected president for another term, and NSW's Derek Schoen, and Mark King from SA were elected directors.
Cattle Buyers Weekly celebrates 30 Years
Beef Central's monthly US red meat industry columnist Steve Kay last week celebrated 30 years as an independent and authoritative commentator on US red meat and livestock affairs, delivered  through his popular US Cattle Buyers Weekly publication.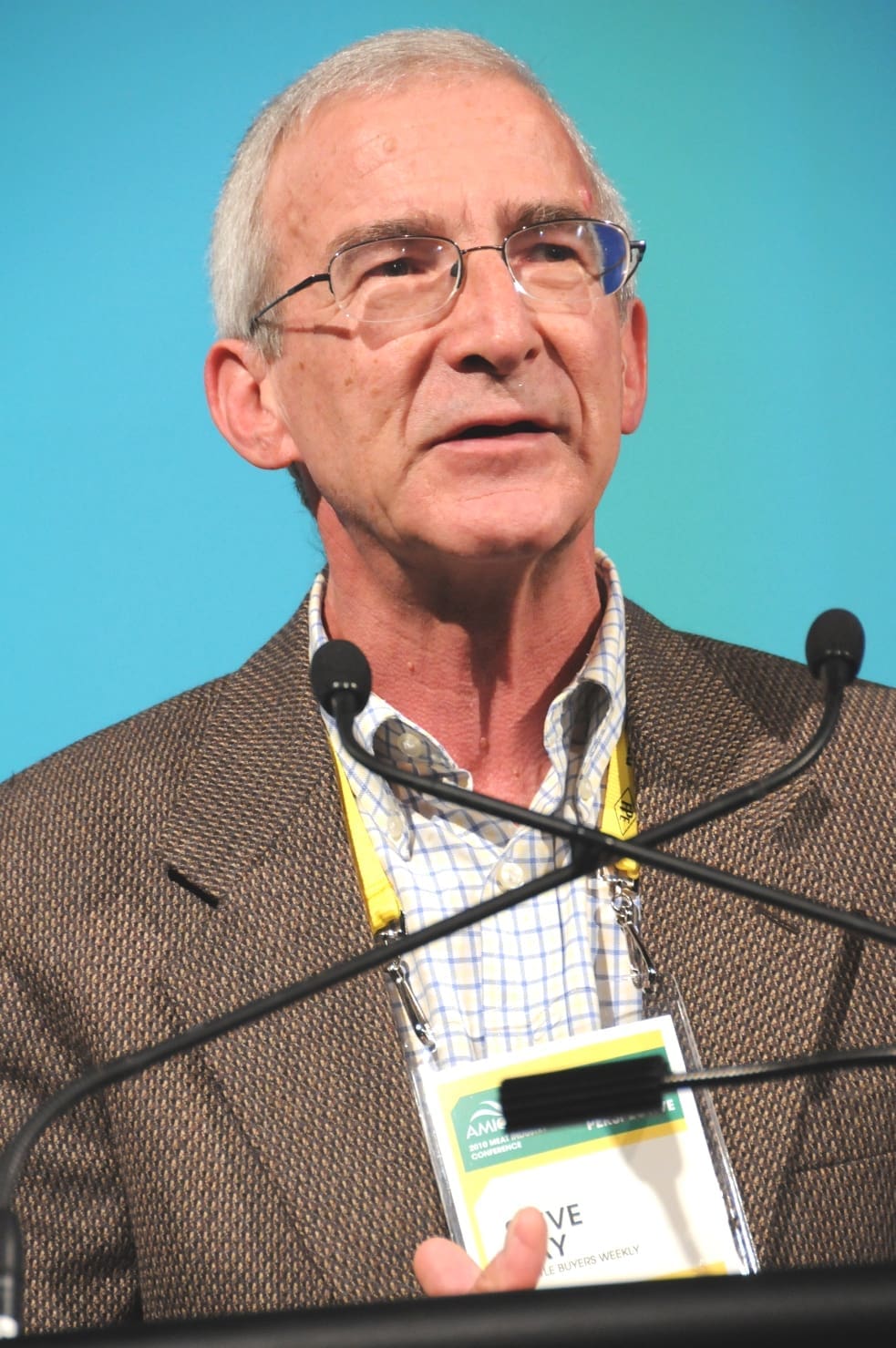 Steve has been editor and publisher of CBW since its inception in 1987. In this capacity, he is recognised as an authoritative and impartial observer of the North American meat and livestock industry – traits that he regularly demonstrates in his monthly columns for Beef Central.
To put the length of his contribution into some perspective, CBW's first issue on December 7, 1987 included an item on the disappearance of the Swift company name from the North American beef industry. Older beef industry stakeholders in Australia will remember the Swift name, once a major processor in this country. CBW has covered every structural change in the North American beef industry since then, plus developments in the industries of other major beef-producing countries, including Australia. It continues to analyse the key supply and demand issues facing the industry, as well as structural changes and packers' financial performances. Steve has paid quite a number of visits to Australia over the years speaking to processor, producer (Beef 2009) and lotfeeder audiences.
To access a subscription to US Cattle Buyers Weekly, go to http://www.cattlebuyersweekly.com/about/index.html
Ruralco appoints technology specialist to board
Agribusiness services firm Ruralco Holdings has appointed a NSW management consultant and beef producer to its board of directors.
Andrew Macpherson has 30 years' experience in financial and management consulting, including a period as regional managing director for global consulting firm, Accenture. He specialises in technology strategy and transforming business operations through the implementation of technology. In a statement, Ruralco chairman Rick Lee said Mr Macpherson brought a wealth of technological knowledge and expertise to the board.
"As the company is rapidly adopting digital solutions through initiatives such as Program Elevate, the oversight and advice Andrew will contribute will be invaluable", he said. Mr Macpherson said he could see significant growth potential for agribusiness in Australia. "I'm interested in where the opportunities lie for Ruralco and its shareholders and look forward to using my experience to develop these further," he said.
Since retiring from Accenture in 2005, Mr Macpherson has been involved in a number of early stage technology businesses in biometrics, online retailing and customer loyalty. He has a solid agricultural background, having grown up on a farm in the New England district of NSW and through his cattle breeding property in the Hunter Valley.
New chair for Rabobank
Rabobank Australia has announced the appointment of Sir Henry van der Heyden as its new chairman, succeeding Bill Gurry who will be retiring from the board. Sir Henry is chairman of Rabobank New Zealand and has been a member of the Rabobank Australia board since 2012.
Announcing the appointment, chairman of the global Rabobank Group Wiebe Draijer said Sir Henry's extensive knowledge and experience as an international agribusiness leader and company director, coupled with his strong understanding of Rabobank Australia and its market, made him a natural successor in the role. The former chairman of global dairy giant Fonterra Co-operative Group (from 2002 until 2012), Sir Henry was a key architect in the formation of the Fonterra cooperative and is one of the most skilled and respected leaders in agribusiness in the Australasian region, Mr Draijer said. The appointment was effective from December 1.
Recognising outstanding achievement in Landcare
Three well known Queensland livestock industry stakeholders have been acknowledged by the Federal Government under the National Landcare Program.
Assistant agriculture minister Luke Hartsuyker said the awards reflected the outstanding agricultural and environmental improvements dedicated individuals were making for Queensland and ultimately, Australia. "One of the key challenges our nation faces is how to continue to ensure productivity at the farmgate while also delivering better environmental outcomes—this is about being sustainable," Mr Hartsuyker said.
"The National Landcare Awards is an opportunity to recognise and acknowledge the truly outstanding work being done by these individuals who will now become nominees in next year's National Landcare Awards."
Among the awards presented:
Dalrymple Landcare Committee's Bob Shepherd was presented the Australian Government Individual Landcarer Award
Lake Baroon Catchment Care Group's Peter Stevens received the Excellence in Sustainable Farm Practices Award, and
Clover Hills Cluster Fencing Group's Ben Chandler received the Innovation in Agriculture and Land Management Award.
Send your significant industry personnel movements, milestones or achievements for inclusion in this occasional column to:  admin@beefcentral.com