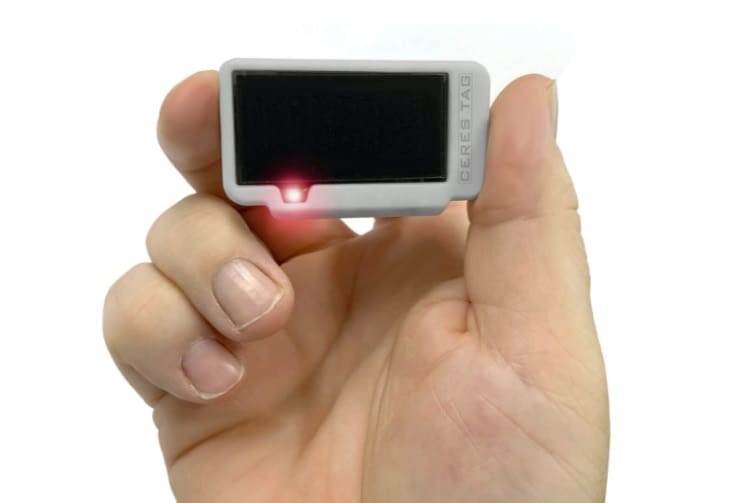 AN Australian satellite ear tag company has signed a distribution agreement with a Swiss Government-owned company to promote the automated technology throughout the country.
Ceres Tag, the world's first direct to satellite livestock monitoring platform, signed the agreement with Identitas, the Swiss data specialist for healthy animals and safe food, a Swiss Government owned company. The company developed a tag with the capability of measuring pasture feed intake in grazing systems.
The advancement of agriculture and its automation while meeting animal welfare and sustainability goals are core to Identitas, who in 2021 were one of the first groups in parallel with Australia's CSIRO to work with Ceres Tag to develop an easy to use, automated traceability platform that has continuous learning opportunities.
The addition of Pasture Feed Intake adds an additional layer of capability and value to measure:
Individual animal Kg dry matter intake per day
Feed efficiency
Methane emissions quantities per day per animal
Phenotype for Genetic Breed Selection
The agreement will see Identitas establish a platform in German and French for the promotion and sale of Ceres Tags throughout Switzerland and to manage customers with this technology that is expected to have a significant impact on the evidence of sustainable operations for their premium products.
The farmers will no longer need to worry about recording information or getting their data correct as it will be all automated with the plug and play Ceres Tag platform.
Christian Beglinger, CEO, Indentitas said "Ceres Tag provided the beginning of digital transformation and automation suitable for the challenging Swiss environment to assist improve animal welfare and biosecurity while helping us to continually improve our sustainability operations for productivity".
David Smith, CEO, Ceres Tag commented that "We are so pleased to be working closely with Identitas, such a forward-thinking organisation that sees challenges as opportunities for change, in this case to implement automated digital technologies to improve their animal agriculture industry and the multiple positive impacts that will swiftly occur by making better decisions with information." David further added.
"Ceres Tag is seeking distributors around the world to further scale the technology platform into the animal agriculture and wildlife industry to assist drive better decisions and sustainability change. In Australia, 4Tags.com.au is a Ceres Tag distributor where people may purchase in Australian dollars. Being available to local producers from local distributors with local supply in local currency is key to our growth."
The agreement with Identitas is exclusive for Switzerland.
Source: Ceres Tag