Commerical cattle ear tags will soon be available with pasture feed intake monitoring capabilities following news that eGrazor technology is being incorporated into Ceres Tags.
Developed by CSIRO, eGrazor technology is a sensor that monitors cattle behaviour, location and interactions.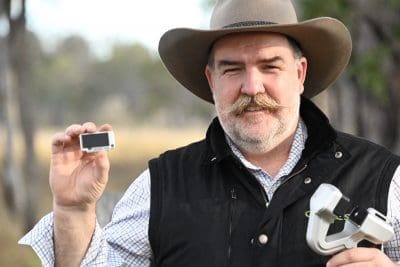 CSIRO together with NSW Department of Primary Industries have used eGrazor to deliver algorithms that can monitor a range of cattle behaviours and notably the amount of pasture consumed by individual grazing animals.
The team will work with Ceres Tag to implement the algorithms on the smart ear tag.
The set of algorithms and capability further enhances Ceres Tag's livestock information platform through the use of its world first direct to satellite monitoring from a light weight, animal welfare-considered smart ear tag.
Accurate measurement of pasture intake using the eGrazor technology holds the key to more efficient cattle through monitoring feed efficiency, providing valuable phenotypic data to aid in selection decisions.
"Making decisions on your herd with this information will mean significant dollars directly to the bottom line of any livestock operation," said David Smith, CEO, Ceres Tag.
"It has been likened to the holy grail of the pasture fed livestock industry."
"We have been working in collaboration with CSIRO for many years in technology development and adding eGrazor and the behaviour monitoring algorithms was a natural extension to the existing advanced algorithm capability of the Ceres Tag platform," he said.
CSIRO's Dr Greg Bishop-Hurley, eGrazor project leader, explained that eGrazor is one of the first systems to estimate pasture consumed by grazing livestock and calculate their efficiency.
"Developing advanced tech like eGrazor requires a diverse team with a wide range of skills including hardware and software engineers, data scientists, machine learning specialists and pasture and animal scientists," Dr Bishop-Hurley said."CSIRO, NSW Department of Primary Industries and Ceres Tag make a very successful team."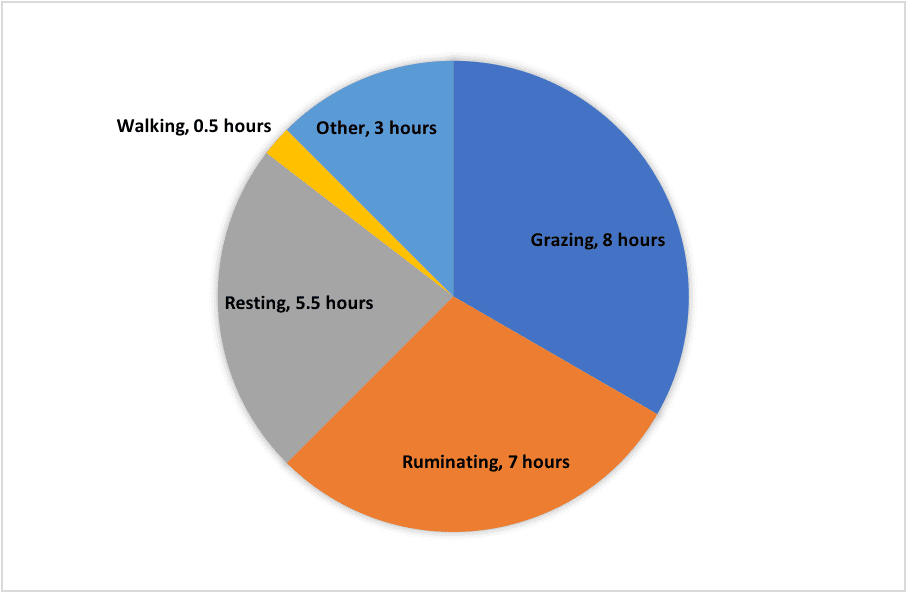 Figure 1. Average daily cattle behaviours over 60 days.
Research indicates that in the livestock sector, efficiency can be measured as a ratio of inputs to outputs, or as feed consumed to kilograms of meat produced or calves weaned. However, on-farm productivity gains in the grass-fed beef sector have been static at approximately 0.5 per cent per annum for the past 15 years. To maintain international competitiveness the grass-fed sector needs to lift productivity gain to around 2.5 per cent per annum to remain competitive.
Two possible solutions to this problem are the development of breeding strategies to identify animals genetically superior in feed efficiency, or the application of advanced livestock management strategies based on accurate, real-time information on animal performance. These can both be achieved by measuring intake of pasture on individual cattle in the grazing environment. Together eGrazor and Ceres Tag combine to provide access to this knowledge to make decisions that have previously been unable to be achieved due to the ability to remotely monitor and transfer the information without the need of any infrastructure.
With the recent announcements regarding reduction of greenhouse gas emissions by world leading industry participants in their US sustainability initiative, Ceres Tag presents an information management strategy for all sustainable livestock production systems. Operation of Ceres Tags requires minimal labour, no infrastructure, no maintenance and once deployed the cattle are free to return to their grazing environment.
Dr Paul Greenwood is a scientist and livestock systems expert with NSW Department of Primary Industries.
"Feed intake strongly correlates with methane and carbon dioxide output, so strategies such as genetic selection aimed at reducing intake while maintaining and improving productivity can  reduce greenhouse gas emissions," Dr Greenwood said.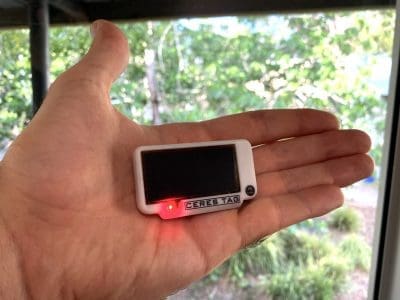 The eGrazor smarts have been used in collars during the research phase but now enter the commercial market on the Ceres Tag. eGrazor collars will continue to be available for researchers to gain further insights into cattle performance, health and welfare, through Ceres Tag.
The accelerated production of eGrazor offers new opportunities to efficiently collect data to measure and define novel traits in cattle rarely not previously available on a commercial scale. Adoption of Ceres Tag will improve management strategies and accelerate the rate of genetic gain for feed efficiency in grazing cattle meaning dollars to any producers bottom line profitability.
The eGrazor capability will be standard on all livestock Ceres Tags and will be available for purchase from the Ceres Tag e-commerce website from May 2021 in boxes of 24 tags.