New research has revealed the agtech revolution is slower than hoped for the northern beef industry, with valuable insights revealed into how developers should work with farmers to drive change.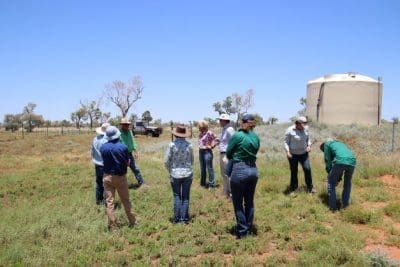 The CSIRO report, 'Insights on technology adoption and innovation among northern Australian beef producers', revealed a lack of engagement with researchers and tech developers despite a strong desire by producers to work collaboratively to ground truth research and ensure new tools have practical application.
The report found that collaborative co-innovation approaches could assist in overcoming a lack of clear value proposition in some new technologies and improve understanding of the level of accessibility of the technology, with smartphones an example.
The research was supported by the North Australia Beef Research Council (NABRC), which identified producers to share their experiences of tech development and adoption with the research team.
One of NABRC's key roles is to connect producers, researchers and industry stakeholders to drive improved production in Australia's northern grassfed beef industry.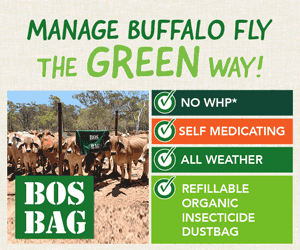 "The CSIRO research confirms the need for NABRC to continue working to break down barriers between research scientists and grassroots producers to enrich R&D, simplify and improve adoption," NABRC chair John Taylor said.
"NABRC's 11 regional beef research committees are one way in which we bring together researchers and producers, but we're also working to build knowledge among young researchers through farm and regional tours to familiarise them with the operating environments of different regions."
The report identified key barriers to adoption of new technologies as including cost, risks associated with early adoption, the complexity of the technology, and the infrastructure required for connectivity.
"The report also challenges the way extension and adoption programs approach graziers, with producers identifying as barriers to adoption the limited time they have available to develop digital literacy, and integrate an innovation into their own enterprise," Mr Taylor said.
Some of the industry characteristics which affected adoption included long adoption timelines, a conservative culture in the industry and the perception that producers needed to concentrate on the basics before embarking on high technology approaches.
"Great improvement has been made in practice change programs in recent years, but the report provides a timely reminder that extension providers need to provide ways for producers, each with their individual needs, circumstances and cultural backgrounds, to come together on shared learning pathways."
Source: NABRC. The full report is available at https://doi.org/10.25919/cnqs-3b58