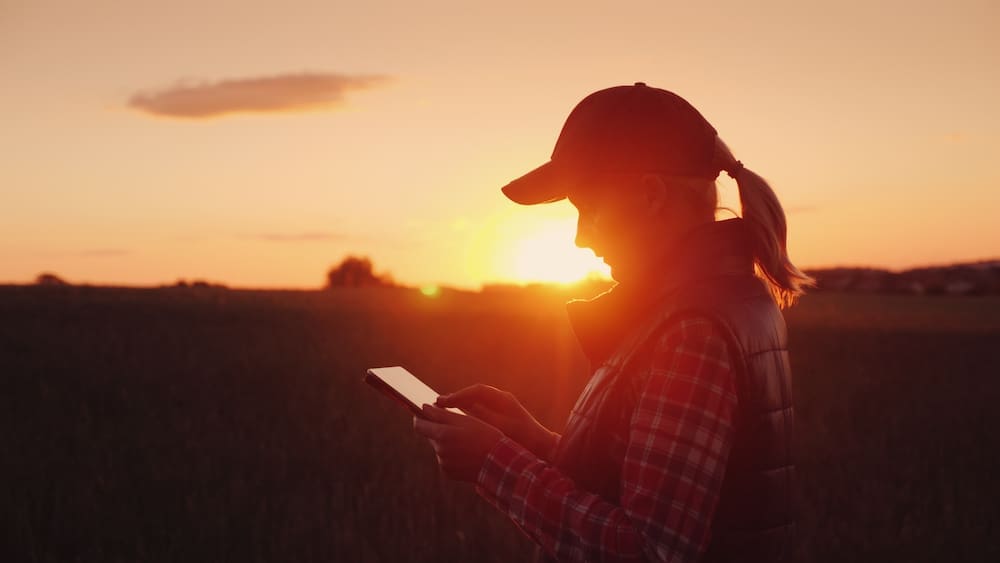 Among the many ways online media has revolutionised the way rural Australia gets news and information are podcasts, downloadable audio episodes people can listen to whenever it suits them, and on almost any subject of their choosing.
There are now an estimated 750,000 different podcasts to choose from on almost any topic imaginable – dentistry for the curious amateur, anyone?
To try to make the job of finding relevant content a little easier for you we've come up with a list of five podcasts that we think have plenty to interest for Australian cattle producers.
What is a podcast? An audio show, usually spread across a series of episodes, which can be downloaded from the internet and listened to either on a computer or an audio device such as your smartphone at a time that suits the listener. The term, coined in 2004, is blend of 'iPod' and 'broadcast'. Podcast episodes can be downloaded one by one and can be played back offline, adding to their usefulness in areas of rural Australia where large gaps in digital connectivity continue to exist.
Whether you're driving to town, checking paddocks or grinding away the hours on a tractor, podcasts are a great way to catch up on news and broaden your knowledge base and be entertained along the way.
Did we miss one you think is worth recommending? Let us know in the comments section below.
Central Station podcast
On Saturday June 15 the Central Station podcast was launched through Apple Podcasts and Spotify.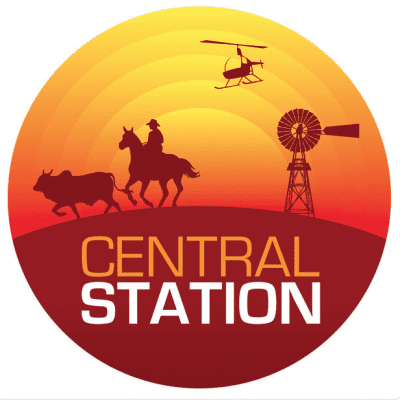 Central Station was launched in June 2013, and has since published over 1100 short stories written by many people who live and work in Australia's cattle industry, some of which have also been published into the Central Station book. The Central Station website is managed by Jane Sale, Yougawalla Pastoral Company, Halls Creek WA, and Stephanie Coombes, Broome, WA.
Episode one featured Golden Guitar winning musician Tom Curtain and his wife Annabel Curtain, who run the Katherine Outback Experience. Overnight Tom's livelihood as a Top End horse trainer was left in tatters by the June 2011 suspension of live cattle exports to Indonesia. To make ends meet Tom started singing four times a week at the local Katherine Holiday Park. Tom and Annabel now run the Katherine Outback Experience, sharing their passion for training animals to showcase the quintessence of life in the Australian outback.
You can find the podcast on the Apple Podcast app by clicking here and on the Spotify app by clicking here.
Agtech… So What?
Since launching a few years ago this podcast by food and agriculture strategist Sarah Nolet from Agthentic has amassed a wealth of interviews sharing the stories and insights of innovators working "at the intersection of agriculture and technology".
In each episode Sarah Nolet talks with leading innovators with the aim of drilling beyond the hype to find out what ag tech developments will actually mean for farmers and the agriculture industry – hence the title 'Agtech… so what?'
Download the Ag Tech: So What? Podcasts on iTunes here and on Spotify here
There's an Elephant in my paddock
There's an Elephant in My Paddock is a new agri-podcast produced by rural journalists Nicole Bond and Jayne Cuddihy.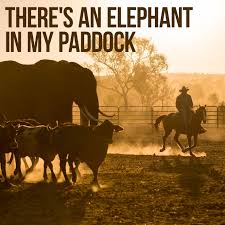 The podcast aims to instigate the difficult discussions Australian agriculture is avoiding.  A nod to the 'elephant in the room', There's an Elephant in my Paddock focuses on tackling the most relevant issues affecting agriculture in an intelligent and thought provoking way.
In each show a guest is invited to pose a question and a diverse panel of industry experts, thought leaders, entrenched ag lovers and industry movers and shakers offer their thoughts and views in response – guests so far have included Georgie Somerset, Julia Telford, Matt Bennetto and Peter Lewis.
The podcast is available free on iTunes and Wooshkaa among other podcast providers.
Meat: The Ultimate Podcast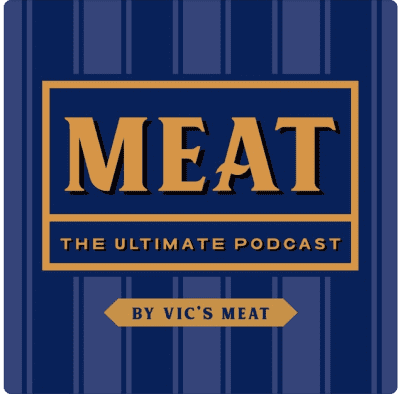 Meat: The Ultimate Podcast by Vic's Meat takes listeners 'under the fence' of the world of meat, through the eyes of those who grow it, those who cut it, those who cook it, and even those who are against it. The podcast dives deeply into topics such as health, history, science, innovation, environment and sustainability, all with a meat-bent.
This service is to food podcasting what Vic's Meat is to red meat: premium product guaranteed to mesmerise, inspire and gratify.
Guests so far this year have included Laura Ryan, Chair of Meat Business Women; Costa Nemitsas, fish Monger To Butcher; celebrity chef Pete Evans; billionaire businessmen and 'frustrated farmer' Gerry Harvey; Restaurateur John Fink; MLA's Lisa Sharp and Pip Band speaking on 'Meat Is Not The Enemy'; plant-based milk and meat pioneer Henrik Lund and 'cow whisperer' Temple Grandin.
Meat: The Ultimate Podcast is available for download on a range of podcast platforms – click here to seem them all
Rayner Reckons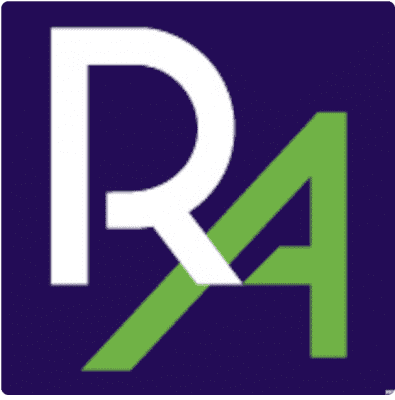 Alastair Rayner, a former NSW DPI livestock officer and now principal of Rayner Ag based in Tamworth, has become a leading source of practical knowledge and information on genetics, animal selection and breeding for livestock producers Australia wide. In addition to sharing his thoughts regularly through his Rayner Reckons blog and as Beef Central's resident genetics editor, Al also producers a very handy Rayner Reckons podcast.
In contrast to some of the longer form podcasts out there Rayner Reckons focuses on shorter, more easily digestible topics of direct relevance to Australian producers specifically aimed at helping them to improve their operations.
Just some of the topics tackled so far include value based payments; ensuring  bulls are ready to work; cooking the perfect steak; understanding your cost of production; managing bloat; tips for managing in the heat; and the right way to use protein supplements.
For more information on the Rayner Reckons podcast click here.