Key Points
Boxed beef exports to Indonesia also showing impact of Indian buffalo meat
Indonesian judge reviewing buffalo meat import policy facing corruption charges
Impact of Indonesian breeder import policy on northern heifer supply yet to play out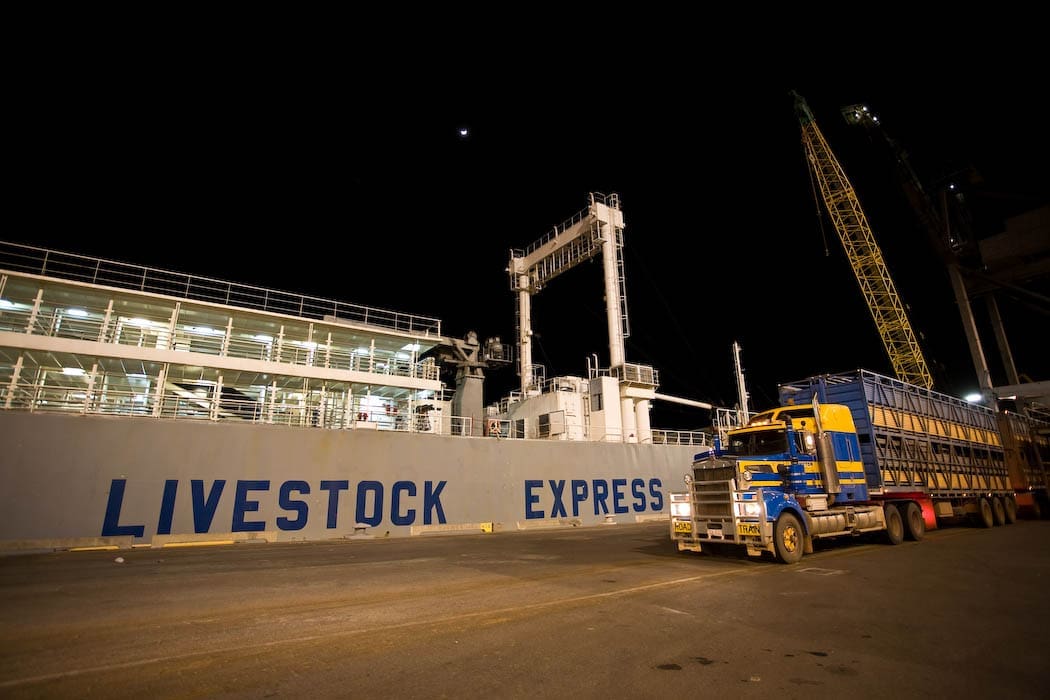 Just over 40,000 cattle were exported from northern Australian ports in January, mostly from Townsville as is usual during the northern wet season.
Large parts of the Northern Territory and Kimberley are enjoying a good old-fashioned monsoonal drenching, with many stations registering more rain by the end of January than they did during all of last year's wet season.
That will keep many northern cattle held up behind water for some months to come, limiting supply at a time when demand for live cattle in Indonesia is also subdued.
The main concern for the live cattle trade is the competition from large volumes of cheaper imported frozen Indian buffalo meat now saturating the market and softening demand from butchers who usually buy finished cattle out of the feedlot system.
"There is just a little period of wait and see how the market responds to that extra competition," Northern Territory Livestock Exporters Association CEO Stuart Kemp told Beef Central this week.
'A huge impact on manufacturing product'
Australian boxed beef exports to Indonesia have also been heavily impacted by competition from cheaper Indian buffalo meat, and are likely to experience a substantial fall in volume this quarter, WA beef exporter Geoff Bull from Allegro Meat Exports warned..
"It has had a huge impact, particularly on the manufacturing product," he said.
"We usually send several hundred tonnes of manufacturing beef, 95CL, 90CL and 85CL, per quarter to Indonesia, all destined for the manufacturing industry – meat balls, burgers etc.
"That trade has virtually stopped.
"Not all of the consumers like the Indian buffal0, but they can't afford not to use it, because of the low price.
"Some manufacturers continued using Australian for a few months, but in the end they succumbed because of price and also because of pressure by the Government import body (Bulog) on the traditional importers to take more Indian Buffalo."
Indeed Beef Central's latest beef export update for January, reported today, shows that beef exports to Indonesia are back by 38pc on the same time last year.
Tough trading environment for live cattle
One cattle exporter this this week described the trading environment for cattle exporters "still very tough", with short supply, exacerbated by the very big wet in the Top End and Kimberley, and high prices undermining demand for Australian cattle in Indonesia and Vietnam.
However he added that the decision by many exporters to give up long-term shipping commitments last year had eased the pressure on exporters to buy cattle at a loss to keep shipping utilised.
"The big difference in 2017 is the much lower commitment to shipping, and hence the lower requirement to trade to avoid demurrage," he said. "Volumes will be much lower."
Indonesian corruption case
A high-profile prominent corruption case is also occupying the trade's attention this week.
Indonesia's Constitutional Court is currently reviewing a law that stipulates that a local importer can only get their meat and cattle from a zone designated by the Indonesian Government. The review was triggered when small-scale importers lodged a petition seeking greater access to meat and cattle from foreign countries.
An Indonesian judge involved in the review was apprehended by Corruption Eradication Commission officials during a raid at the Grand Indonesia mall in Jakarta last Wednesday. They allege he was caught accepting US $200,000 from a "major player in the beef import business", who also was named a suspect in the same case, according to the Jakarta Post.
The payment was allegedly intended to sway judges to reject the petition which would benefit the major importer's business.
Indonesia's Constitutional Court (MK) is expected to announce its ruling on the review as early as today.
Beef exporters have told Beef Central that the perseverance of Indonesia's Corruption Eradication Commission in seeing through several high profile arrests, despite political pressure being applied by some to weaken its authority, and also greater liberalisation of imports and less restrictions from officials, appears to be reducing the influence and impact of corruption on the beef import permit system.
Indo heifer policy not yet having an impact
It is still too early to tell how Indonesia's plans to ramp up breeding cattle imports to accelerate its push towards self-sufficiency in beef production is likely to impact northern female cattle prices this year.
As has been previously documented, importers can now apply for any volume of cattle import permits, as long as they commit to importing one breeding animal for every five feeder or slaughter cattle they import.
Importers do not have to start buying and importing breeding cattle in large numbers just yet.
However, unless the rules change in the meantime, which in the unpredictable environment of Indonesian politics is possible, they must ensure that come the official audit date in late 2018, they have imported the correct ratio of breeding cattle to match the number of feeder/slaughter cattle they have imported through to that time.
Importers who don't satisfy the requirements of that audit could face significant penalties including the termination of their cattle import license.
The flexibility allowed in that timeframe means demand pressure on females could be deferred until later this year or next year.
But, assuming the new policy remains in place, the ongoing export of feeder cattle exports will keep the meter on the one-to-five ratio ticking over, gradually ratcheting up demand pressure on female supply, and in turn prices, in the north.
Prices quoted to Beef Central for heifers delivered to Cloncurry this week are at 330c/kg liveweight, which compare to a feeder steer price of 350c/kg.