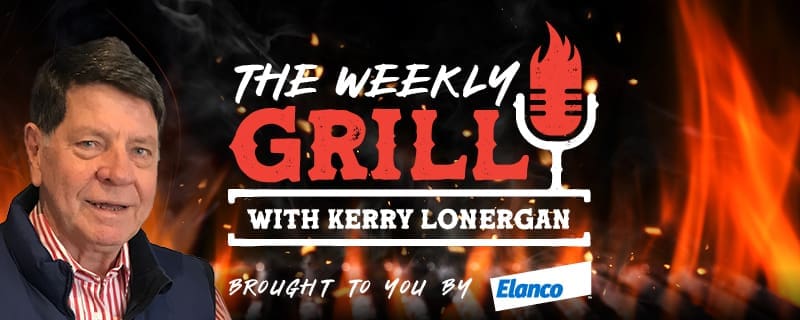 This week on The Weekly Grill podcast, host Kerry Lonergan turns up the heat on cattle prices, the impact of recent rain on supply, and where the market is likely to head in coming months, with Thomas Elder Markets analyst, Matt Dalgleish and specialist livestock finance supplier StockCo's Chris Howie.
Our podcast with lotfeeder Charlie Mort has been held over until next week, due to the timeliness of today's topic on the cattle market.
Coming up on The Weekly Grill in April: Livestock transport legend Ross Fraser on 75 years operations in the cattle industry; and Organic Beef supply chain manager Alister Ferguson on the dramatic changes being seen on certified Organic beef production in Australia.
The Weekly Grill is supported by Elanco Animal Health.