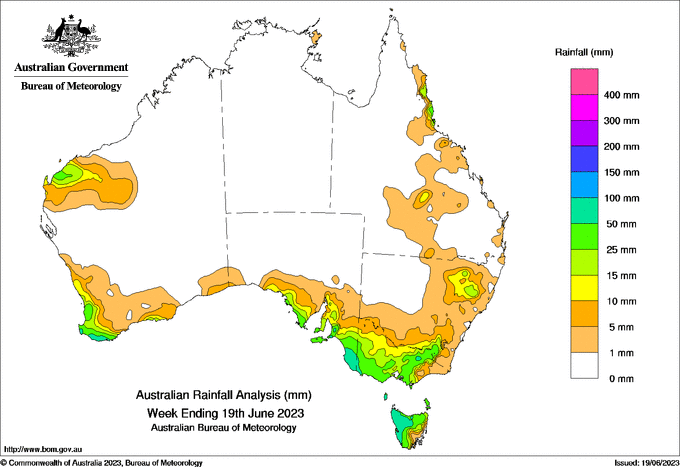 WEEKLY rainfall totals of 50 to 100 mm from the passage of cold fronts over south-east South Australia, western Tasmania and the south-west coast of Western Australia.
Weekly totals of 15 to 50 mm for parts of Victoria south and west of the Dividing Range, northern Tasmania, Agricultural Districts in South Australia and parts of Western Australia's South West Land Division.
Isolated coastal falls of up to 25 mm along the Queensland tropical coast and in the Pilbara (Western Australia), otherwise very little rain across northern Australia during the week.
The highest weekly total (at a Bureau gauge) was 98.6 mm at Lenswood (South Australia).
The highest daily total (at a Bureau gauge) was 46.2 mm at Mount Buller (Victoria) to 9am on the 16th.