MANY hopes were pinned on Cyclone Trevor delivering game-changing rain for the Northern Territory and western Queensland but despite whipping up a frenzy of expectation the system has delivered more fizz than fireworks so far.
Like an overweight prop in the opening match of the season Trevor built up a big head of steam before charging into the NT Gulf Coast on Saturday afternoon, but quickly ran out of puff after the first contact.
That's not to say the Category Four system died in a heap completely, with the depression created in its wake providing welcome rain in some areas where it was genuinely needed, including falls of over 100mm across several stations east of Alice Springs.
However the resulting rain has been confined to a narrower corridor and in patchier totals than forecasts suggested was likely last Friday.
In the desperately dry Barkly region, where totals of at least 100mm were needed to make a serious difference to grass growth and stock water, measurements peaked at around 50mm, with most stations recording far less.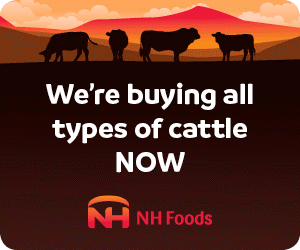 Weekend totals reported to Beef Central so far those morning include around 25mm at Alexandria Station, 7mm at Brunette Downs, 2.6mm at Newcastle Waters and nil at Barkly Downs.
The system is still moving east and is expected to track across Queensland's western and southern interior in coming days, with Weatherzone's Ben Domensino pointing to models suggesting its remnants  could still deliver falls of more than 200mm to those regions between now and Thursday, which, if delivered, would indeed be game-changing.
Flood watches have been issued in Queensland's western Gulf Country, Channel Country and parts of the Warrego and Maranoa catchments.
Further west, Tropical Cyclone Veronica was still lingering offshore between Port Hedland and Karratha this morning, generating rainfall totals of around 100mm to properties close to the Pilbara coast.