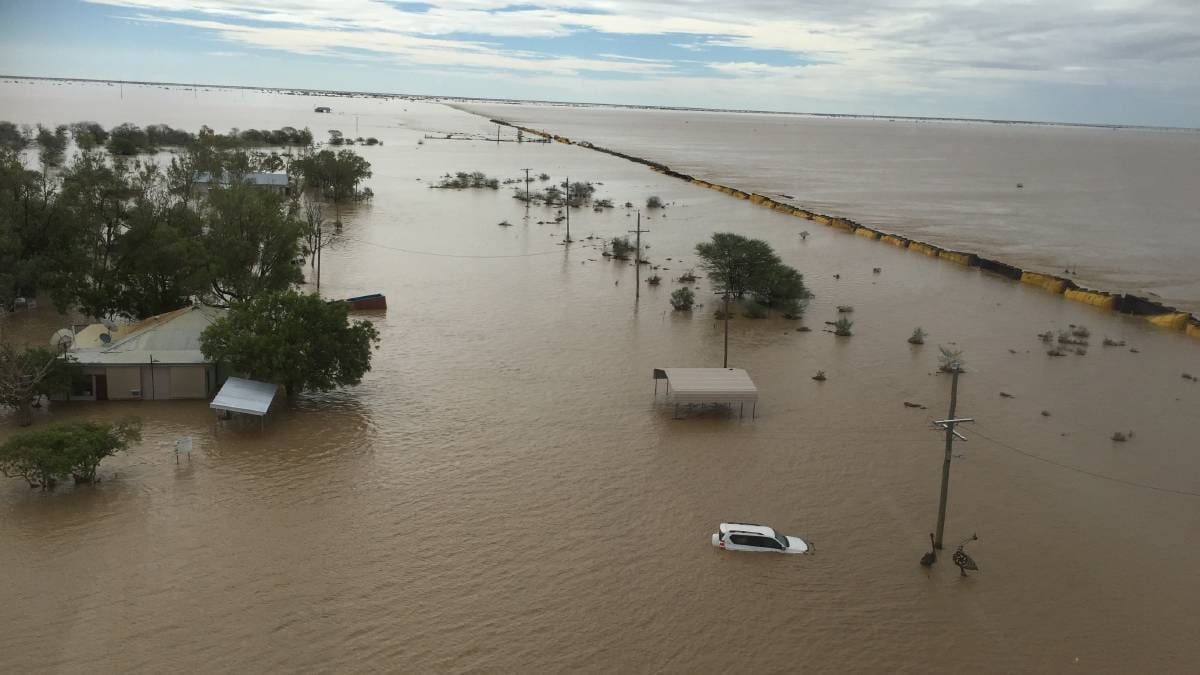 A NEW study analysing the chill conditions associated with the 2019 North Queensland floods has recommended a new warning system to help northern producers manage the risk of exposure.
The floods were responsible for the death of more than 500,000 head of livestock, some of them were swept away by the raging Flinders River and many died of exposure. The weather warnings associated with the event have been a major source over the past three years.
A new study by the Nature Journal has assessed the different chill warning methods associated with the Northern Australian cattle industry to see if they give producers the right information to prepare for chill conditions.
"This study draws attention to the need for tailored diagnostics that better represent the cold effects of summer tropical cyclones and tropical depressions on northern Australian livestock," the paper said.
"(The floods) inundated an area close to 13 million hectares, causing wide-spread destruction of livestock, pastures, infrastructure and ultimately large economic costs to northern Queensland communities estimated at $5.68 billion."
The study looked several forecasting methods used to warn livestock producers of unfavourable chill conditions, in-particular the Bureau of Meteorology's Livestock Chill Index. But with the chill index made for sheep graziers, the study found better methods could be used for northern cattle.
"Heat loss in cattle is mostly driven by rain and wind, as opposed to cold air temperatures, with muddy conditions adding to the animal welfare risk," the study found.
"The livestock chill index was not designed for cattle, particularly northern tropical breeds. One area of future development in forecast prototypes is through tailoring a chill index for beef cattle that represents the conditions that animals experience in times of heat stress and cold snaps."
The study also found the impact of cold snaps on Bos Indicus cattle in Northern Australia was under-researched and most of the knowledge came from studies where cattle could use shelter.
"Less is known about cattle comfort during the Australian summer months when temperatures can rapidly drop when a monsoon depression or tropical cyclone makes landfall," the study said.
"Previous studies have predominantly focused on beef cattle in North America where animals have access to sheltered pens for protection from sub-zero temperatures or have focused on the detrimental impacts of warmer temperatures on northern Australia forage production and animal stress."