Mar-May 2019 rainfall outlook: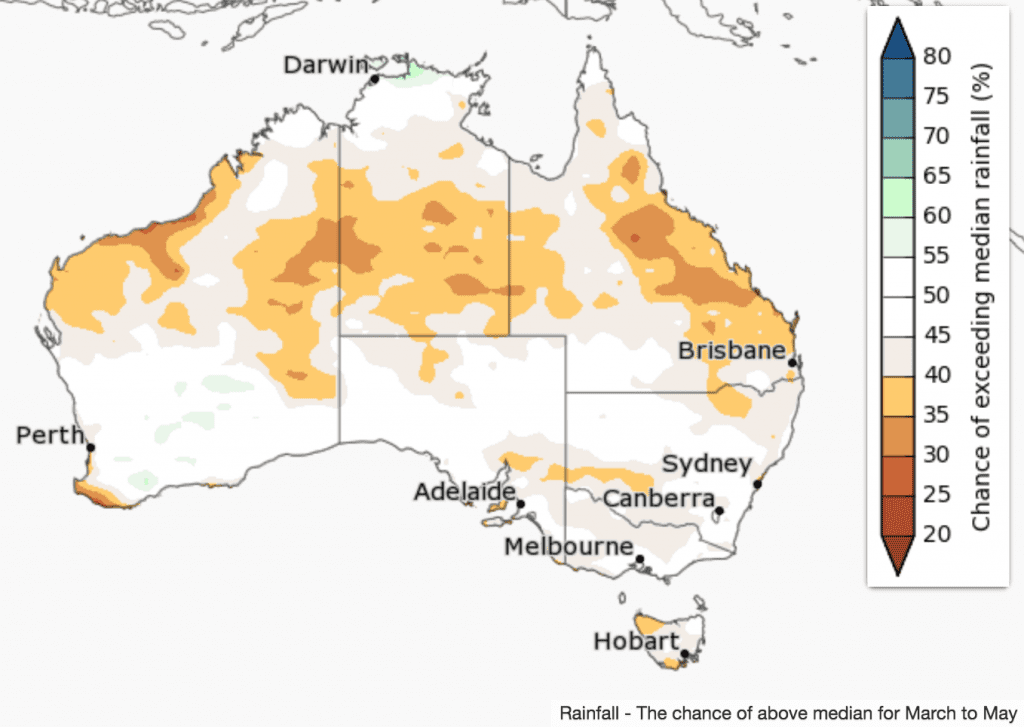 Drier autumn likely for much of northern Australia
Autumn is likely to be drier than average over the northern half of WA, the southern NT, and far western and eastern Queensland.
In contrast, most of southern Australia shows no strong swing towards either a wetter or drier than average autumn. However, in southern, and particularly southeastern Australia, recent years have seen a decline in the average autumn rainfall.
Historical outlook accuracy for March to May is moderate for most of the country but low across the WA interior and southwest, western Tasmania, and near the NSW-Queensland border.
MARCH 2019 rainfall outlook: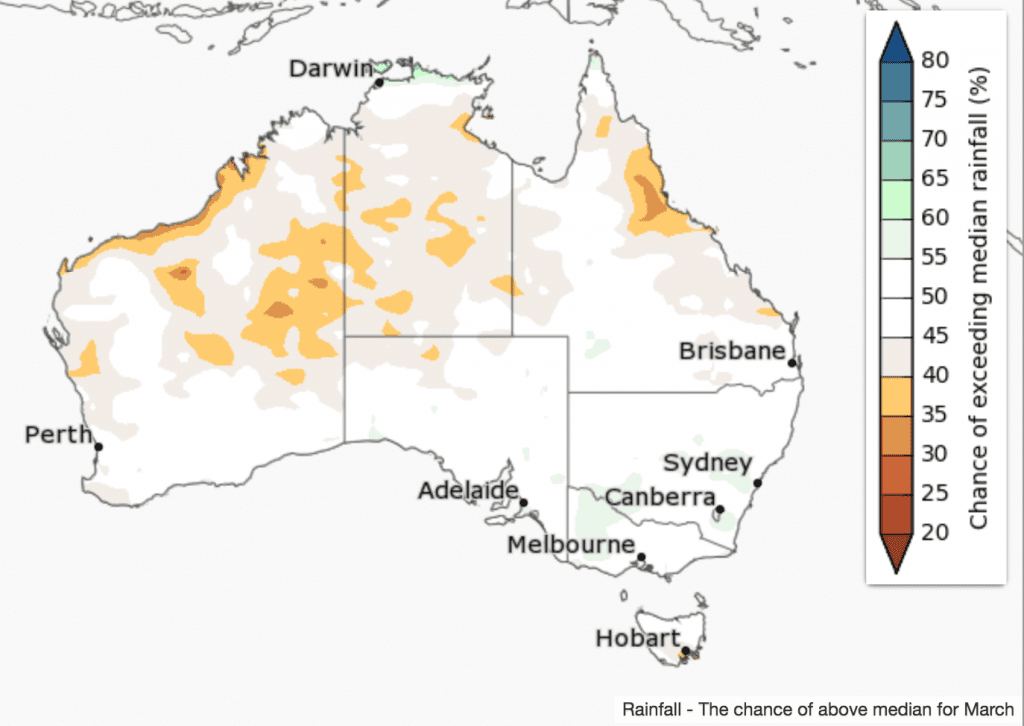 APRIL 2019 rainfall outlook: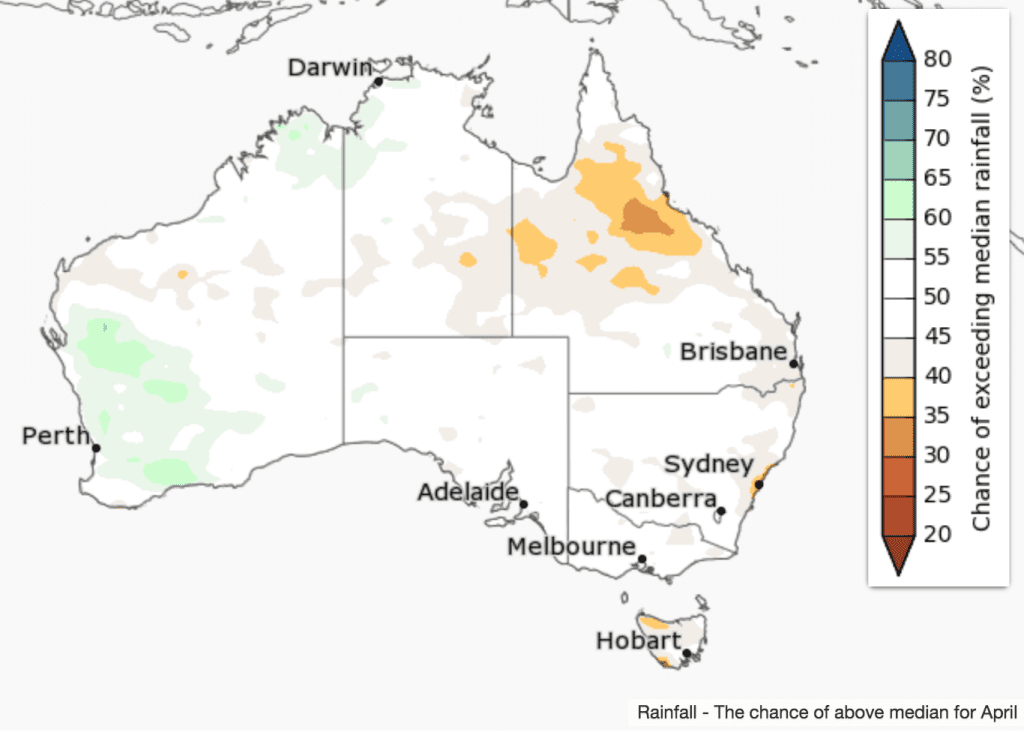 CHANCE OF EXCEEDING 100mm during Mar-May: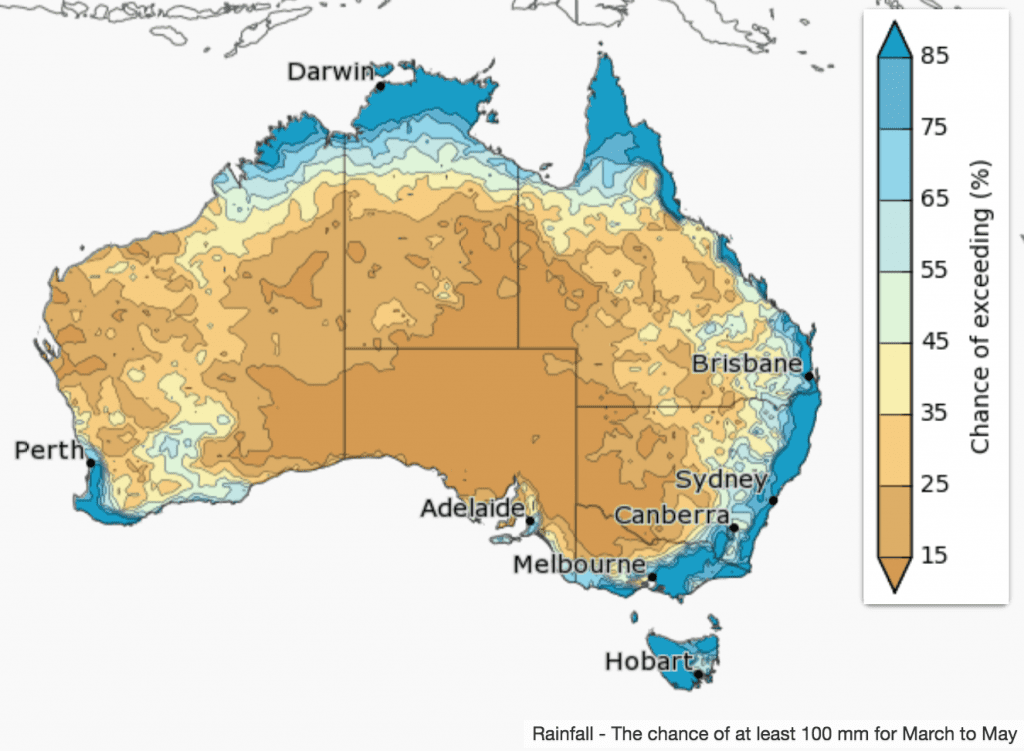 Warmer than average conditions likely to continue
Warmer than average days and nights are likely for almost all of Australia for autumn. For daytime temperatures, the chances of being warmer than median are very high, greater than 80% for most of the mainland. These warm outlooks follow Australia's warmest December and January on record.
Historical accuracy for March to May maximum temperatures is moderate to high across northern Australia, eastern Australia, and the WA coast, but low elsewhere. Minimum temperature accuracy is moderate for much of northern and southeastern Australia.
Minimum temperature outlook: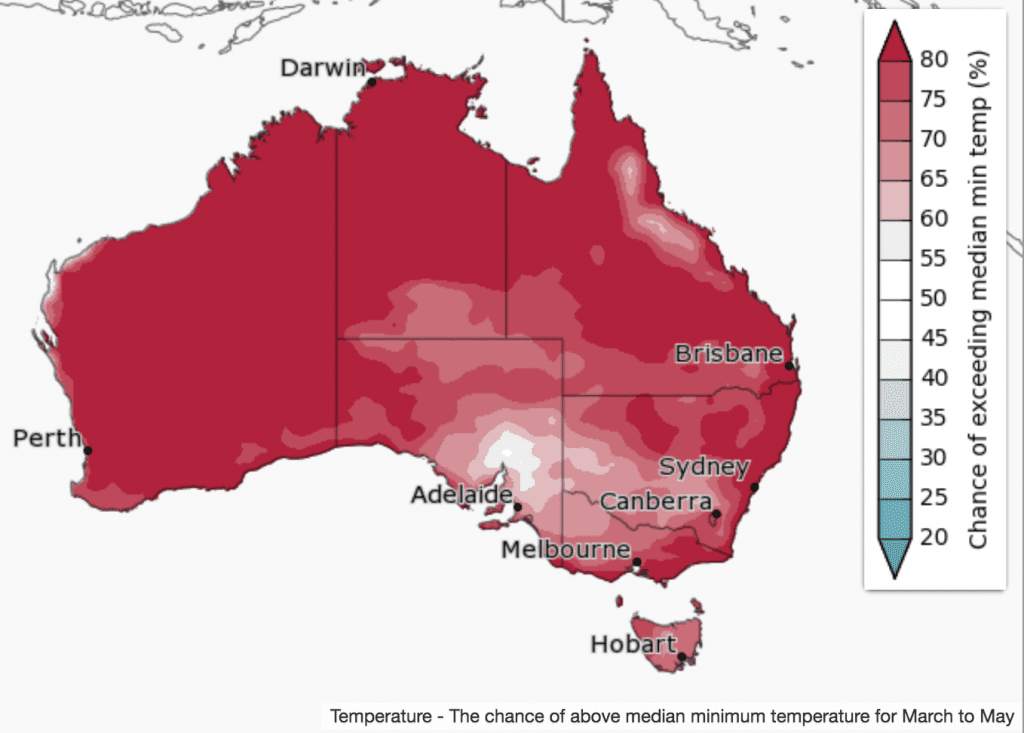 Maximum temperature outlook: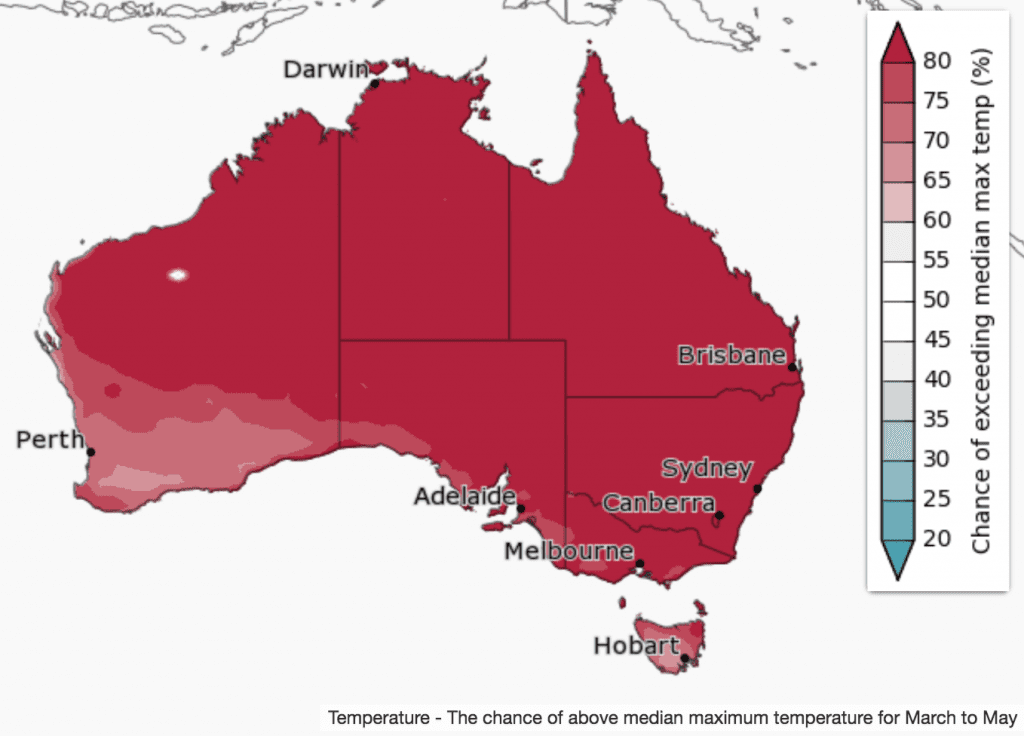 Source: Bureau of Meteorology