The Bureau of Meteorology's lastest update on seasonal climate drivers rates the chances of an El Niño development during spring as likely.
"When El Niño Alert criteria have been met in the past, an El Niño event has developed around 70 percent of the time," the Bureau's latest update says.
The Indian Ocean Dipole (IOD) is currently neutral.
Climate model forecasts suggest a positive IOD is likely to develop during spring. A positive IOD typically decreases winter–spring rainfall for much of Australia and can increase the drying influence of El Niño.
The Madden–Julian Oscillation (MJO) is in the western hemisphere and currently weak. Some climate models are forecasting a moderately strong MJO pulse over the Pacific Ocean in the coming week; this could assist development towards El Niño conditions.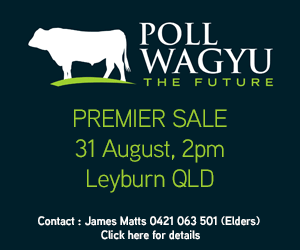 The Southern Annular Mode (SAM) index is currently neutral and is expected to remain neutral for the coming fortnight. A neutral SAM is associated with typical climate conditions for Australia.
The current status of the ENSO Outlook and other climate drivers does not change the long-range forecast of warmer and drier conditions across most of southern and eastern Australia from September to November. The Bureau's climate model takes into account all influences from the oceans and atmosphere when generating its long-range forecasts.
Global warming continues to influence Australian and global climates, BOM says. "Global sea surface temperatures were the highest on record for their respective months during April to July 2023, with July also being the equal-highest month on record (according to the ERA5 reanalysis). July 2023 was also the hottest month globally in terms of 2 metre air temperature.
"Australia's climate has warmed by an average of 1.47 ± 0.24 °C since national records began in 1910.
"There has also been a trend towards a greater proportion of rainfall from high intensity, short duration rainfall events, especially across northern Australia. Southern Australia has seen a reduction, by 10 to 20%, in cool season (April to October) rainfall in recent decades. This is due to a combination of natural variability on decadal timescales and changes in large-scale circulation caused by an increase in greenhouse gas emissions."
Source: Bureau of Meteorology