DISRUPTIONS caused by last week's cyclonic wet weather and flooding were in clear evidence in weekly kill statistics released by the National Livestock Reporting Service this morning.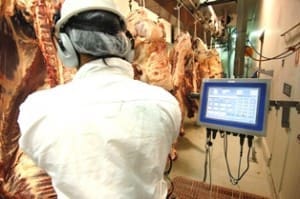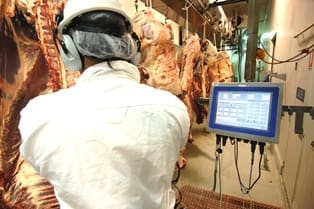 Both Queensland and NSW recorded big checks in slaughter numbers for the week ending Saturday, with more like this week, evidence suggests.
Flooding, road closures and State Government-mandated business closures in parts of southern Queensland as a precautionary measure last Thursday all had a big impact on slaughter activity.
A preliminary NLRS report issued a few minutes ago (Victoria's tally is still being finalised) has Queensland's kill last week down a spectacular 23 percent, at 50,337 head. NSW was much less affected (that may change somewhat this week, with localised flooding in the state's north) down 3pc to 30,195 head.
Queensland plants from Townsville to the NSW border lost time last week due to the weather, with plants in the state's southeast corner dramatically closing mid-shift on Thursday following government directions over concerns about strong wind and rain as the ex-cyclone Debbie system moved south. Borthwicks Mackay, the plant closest to the Cyclone as it crossed the North Queensland coast, has missed five days kill, with the prospect of more to come.
This week is also being affected, with Dinmore near Ipswich missing its shift today (Tuesday) due to road closures and damage on major arterial routes for stock travelling from further north. Both large beef plants in Rockhampton have been severely hampered by weather, with JBS Rockhampton killing today, but likely to take at least the rest of this week off as floodwaters in the swollen Fitzroy River arrive from further upstream. Heavy vehicle load limits imposed on a number of rain-drenched key supply routes in Central Queensland is also a factor.
Short weeks ahead
The next four or five weeks will also deliver a big deficit in comparison with recent kills, due to the sequence of public holidays happening for Easter (two weeks impacted), ANZAC Day (one week) and May Day (one week). This will effectively limit weekly kills to four days across most of Australia until the week commencing May 8.
To cap it off, some regional processors in Queensland have local show holidays scheduled as well, meaning some sites will record five weeks out of six where operations are reduced by a day, or 20 percent.
Given the current slaughter cattle supply dilemma, that's not necessarily a bad thing, but evidence still suggests there will be a severe shortage of killable cattle across eastern Australia for some months from late May or early June.
Numbers in saleyards in Queensland and NSW have generally held up surprisingly strongly over the past few days. Reflecting the fact that rainfall did not penetrate as far west as many might have hoped, Roma store sale today is still drawing for more than 6000 head.
Grids steady
After some sharp 20c/kg rises in grid offers last week, in the lead-up to the weather event across eastern Australia, direct consignment pricing from processors in Queensland and NSW this week is more or less unchanged.
That appears to be partly driven by the reduction in earlier and upcoming kill days, discussed above, taking some of the procurement pressure off processors for the timebeing.
Southern Queensland direct consignment grids seen this week still display a fairly wide spread, perhaps reflecting individual processors' current supply positions. Best offers on four-tooth grassfed ox are currently at 520c, and 465c/kg on heavy cows. Depending on location and current supply position, some other processors are a little lower, at around 485c on steers and 440c on cows. A large NSW processor has slots for kills next week at 500c for four-tooth steer and 450c on cows.