A 39-year-old veterinary practice manager has been ordered to pay $15,700 in fines and costs after falsifying laboratory reports for liver fluke testing as part of requirements to import horses into Western Australia.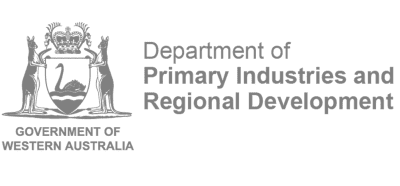 Appearing in the Perth Magistrate's Court today, the manager of an eastern suburbs practice pleaded guilty to all 10 charges of wilfully making a false statement or misleading an inspector under the State's Biosecurity and Agriculture Management Act 2007 (BAM Act).
The Department of Primary Industries and Regional Development (DPIRD) investigated the practice manager after identifying several anomalies in laboratory reports purporting to be results of mandatory horse faecal tests for liver fluke – a serious parasite of sheep and cattle which is not present in WA.
The charges related to the creation of false pathology reports created between December 2020 and July 2021, advising that tests for liver fluke egg sediment were negative.
The accused admitted creating the false reports despite knowing the horses' faecal samples had not been sent for testing, to enable the import restrictions for the animals to be lifted.
DPIRD's Principal Investigator Dan Oswald said import restrictions, treatments and testing protocols were legally underpinned by the BAM Act and the associated regulations, and it was a serious offence to deliberately breach them by falsifying information.
"We work in partnership with the industry and community with a shared responsibility to do our part, and most people understand the importance of meeting the regulated requirements to protect the biosecurity of the state," Mr Oswald said.
"We conduct regular audits to ensure the regulations are being adhered to and protect our valuable livestock industries."
Western Australia is free from a number of diseases that financially impact livestock producers in eastern Australia.
To ensure WA remains free of these diseases, import restrictions, treatments and testing protocols are in place for livestock entering WA.
Source: DPIRD. If anyone in the community is aware of any suspected illegal biosecurity practices they can report to the Pest and Disease Information service (PaDIS) on 1800 084 881 or padis@dpird.wa.gov.au