Japan has been a key export market for Australian meat for a long time, and it remains one of the industry's leading trading partners, Australian Meat Industry Council CEO Patrick Hutchinson told contacts in the country last week.
Mr Hutchinson spent two days in Japan, accompanied by Meat and Livestock Australia representatives, meeting with Japanese industry leaders and senior Australian Embassy officials. He used the visit to confirm Australia's ongoing commitment to the Japanese market and a strong desire from the Australian meat industry to continue to explore opportunities in the region by supplying quality product that suits the specific needs of Japanese consumers.
"Japan has created vast opportunity for Australian producers and we've forged a relationship that we are both proud of and grateful for. I've reiterated at my several meetings in Japan in the past few days that the market remains a high priority for Australian industry," Mr Hutchinson says.
Australia currently exports about $2.5 billion worth of beef and sheepmeat to Japan every year, with a combined volume of approximately 317,000 tonnes. Australia has an approximate 49% market share of beef imports into Japan, and also enjoys 64% of the market share for sheepmeat imports.
"As an industry we have built significant relationships with Japanese importers over many decades. These relationships are the result of hard work and goodwill on both sides, and they will help ensure we can continue to reliably and consistently deliver high quality product to the Japanese market," Mr Hutchinson says.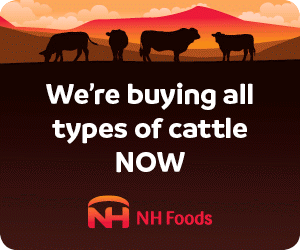 "There's plenty happening between Australia and Japan – from Agriculture Minister Bridget McKenzie's visit in August, to the very exciting news that Australian beef will be an official partner of the Australian Olympic Team heading to Tokyo in 2020. Our industry looks forward to continuing to work closely with our partners in Japan as we continue to identify opportunities that deliver benefits to both countries."
"Last week we understand that the US and Japan have signed a trade deal resulting in the dropping of import tariffs on American meat in Japan, to current TPP levels". Mr Hutchinson says that the Australian meat export industry is unfazed by this announcement, as "we welcome competition on a level playing field, and we are confident about Australian meat's position in Japan. Our quality product has built a tremendous reputation in Japan over many decades and is preferred by Japanese consumers."
The Australian Meat Industry Council (AMIC) is the only industry association for Australia's post-farm-gate meat sector. The sector adds more than $21 billion in value to the Australian economy.
Source: AMIC