Australia's peak farm sector lobby group has thrown its support behind recommendations contained in the Regional Telecommunications Review which highlighted the need for vastly improved services in regional and rural areas.
The Review Committee noted that rural and remote Australians are keen to use the benefits of mobile devices in their everyday lives but that there are commercial limitations to expanding the mobile network coverage.
National Farmers Federation vice -president Duncan Fraser noted that it is these missing links of access to technology that will preclude rural businesses and households from participating in the digital economy, discouraging tourism and growth, unreliable services in emergency situations and stunting productivity gains.
"NFF supports the recommendation for a co-investment program, jointly funded by the Commonwealth and state and territory governments to work to expand mobile coverage to regional Australia. The NFF also supports the recommendation to continue the Satellite Phone Subsidy Scheme with an emphasis of a commitment to uniform national wholesale prices," Mr Fraser said.
"It is essential that the Government invests in improving technology and upgrading existing services to provide primary producers and agricultural industries opportunities with the development of strategies and new applications," he said.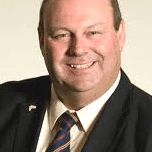 "The NFF would like to see governments continue to work with the agricultural sector to develop digital strategies, including identifying how to best deliver specific training opportunities and demonstration sites as recommended by the Committee."
"We note that that Government has already accepted the Committee's recommendation to enable remote schools, health clinics and local government's facilities to access the NBN Interim Satellite Service. The NFF encourages the Government to implement the report recommendations and continue to invest so as to provide rural Australians with more opportunities in the digital economy," Mr Fraser said.
"There are areas of the farming sector already exploiting the opportunities of the digital economy. The NFF wants to see this expand to all regional communities to enable future growth for the agriculture sector and boost the productive capacity of regional Australia," he said.
Meanwhile, NSW Farmers supported the review's recommendation that improvements be made to mobile phone coverage.
The lack of mobile telephone coverage was the single most pressing telecommunications issue for farmers in the State, a survey conducted by NSW Farmers in late 2011 revealed.
Spokesperson Anthony Gibson, said the mobile telephone was an essential farming tool in today's business environment.
"Other than just voice and text services, prodcuers can access emails, news and information online as well as monitor, record and process data like irrigation supplies and managing livestock," he said.
"It is important for producers in this State to have reliable service coverage for their business just like Australians living in metropolitan areas."
NSW Farmers also welcomed the review's recommendation for a uniform national wholesale price across technology platforms.
Mr Gibson said a uniform price would provide equality across Australian communities and ensured that rural residents we not burdened by higher costs for the same service (through lack of competition) regardless of where they lived.
He also applauded its recommendation that a commitment be made to maintain the quality of service for non-copper USO standard telephone services. This would ensure the same standard and quality of telecommunication service for all Australians from the city to the country.
"I urge the Federal Government to adopt all of the review's recommendations because they focus on delivering an equitable service to everyone and telecommunications are as essential to our business on the farm as any other business in metropolitan areas," he said.