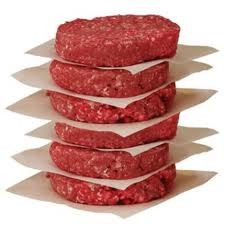 US beef demand continued falling last week as high beef prices posted earlier this month and the controversy surrounding Lean Finely Textured Beef (LFTB) 'pink slime' merged to drive consumers from the beef chilled cabinet.
US cattle prices were down at the same time as the US cattle slaughter is down more than 4.8 percent from last year, and beef production down 1.4pc.
The combination of getting less money for less product is a classic sign of a demand problem, and the public debate over ground beef and LFTB (see Beef Central's earlier LFTB article here) has had a far greater impact than some had anticipated.
With Governors from several US States and high-ranking representatives from the US Department of Agriculture all selling the health and safety benefits of LFTB, the fight continues for consumer sentiment across the US market.
In the interim, the Chapter 11 protection for AFA, a major supplier of ground patties to the food service sector has stunned a number of players and will have flow on implications for others in the beef supply chain.
Analysts estimate that somewhere between 180,000 and 230,000 tonnes of LFTB was being produced in the US each year, prior to the latest crisis emerging.
With main manufacturer, Beef Products Inc closing three of its four plants, replacement of this product in the least-cost meat block for hamburger patties may enhance the position of Australian and New Zealand suppliers in the short term, but only if prices are attractive enough to divert lean grinding meat from other markets.
AFA's public statements indicate that demand for ground beef in the US had been weakening for quite a time prior to the eruption of the 'pink slime' LFTB debate.