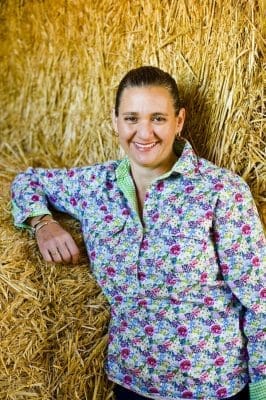 Beef producers only have a short time left to apply for the Australian Institute of Company Directors course, fully funded through Cattle Council of Australia and Meat & Livestock Australia.
Cattle producer Gillian Fennell credits the AICD course with giving her the skills and confidence to pursue leadership positions in the industry and grow her business.
Gillian Fennell spent her early years on cattle stations and now lives in the far north of South Australia on Lambina Station – a million acre rangelands cattle station where they run a large herd of Charbray breeders.
Ms Fennell said the AICD course helped boost her confidence and recommended it to anyone looking to grow professionally.
"I have always loved governance and the idea of being able to attend one of the best training courses in the country really appealed to me.
"Good governance is the foundation that great ideas are built on," Ms Fennell said.
"Good governance is what allows businesses and industries to take risks, grow and develop."
"This course has helped me have more confidence and expand my business, Morestone Contracting, with plans to provide governance training and advice to community groups and school councils."
Ms Fennell said it was crucial for beef industry leaders to undertake the AICD course.
"In the current climate of public scrutiny, international competition and instant news, our industry cannot afford to be held back by issues that should be easily preventable and managed in an environment that embraces good governance."
If there was one thing she could impart on anyone thinking about applying for the course or furthering their professional development Ms Fennell said, learning was everything.
"The AICD course is a challenging week of intensive learning, but it will really open your eyes and your mind to the possibilities that surround you.
"Never stop learning," Ms Fennell added.
The AICD course is a five-day comprehensive program that has been designed to focus on areas of business management and skills development that are specific to cattle producers.
The course is administered by the Australian Institute of Company Directors, and participants will undertake assessment to achieve official recognition as a Graduate of the course.
Applications are open to all grassfed cattle producers that have a desire to provide leadership within the beef industry.
Applications close midnight, 29 January 2017.
Find out more information here – http://www.cattlecouncil.com.au/events/australian-institute-of-company-directors-course