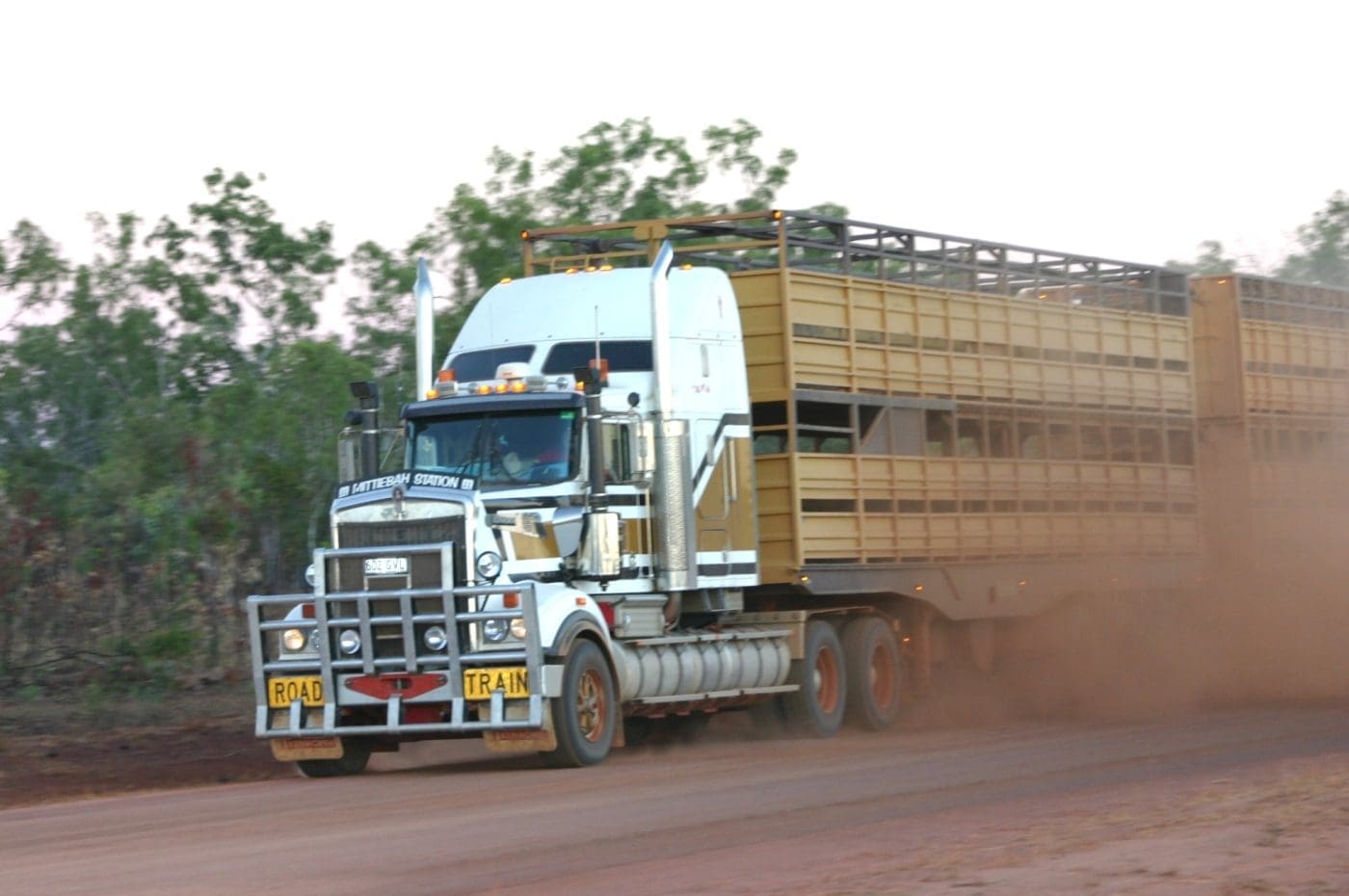 The first project under the $100 million Beef Roads Program has been approved by the Australian Government to seal 16.9 kilometres of the Clermont to Alpha Road in Central Queensland.
The release of funding comes some two-and-a-half years after the initial funding package was announced by then Prime Minister Tony Abbott at the last Beef  Australia Expo in Rockhampton in May 2015.
Federal Minister for Infrastructure and Transport Darren Chester said the $8.017 million works in Central Queensland will significantly improve road safety, travel reliability and access for oversize vehicles while reducing freight and maintenance costs.
"We're investing in an eight-metre seal on the upgraded sections through the Beef Roads Program because we understand that to make the most of our opportunities, we need a modern and reliable road network," Mr Chester said.
"This investment will ensure this key freight route will stand up to Queensland's weather and reduce road closures, and eliminate vehicle weight restrictions."
Federal Member for Capricornia Michelle Landry said the sealing works to be undertaken will support agricultural and resource industries across the entire central-western Queensland region.
Work is due to start in early 2018, with overall completion due in mid-2019.
"This vastly improved, sealed surface will provide increased protection and room to manoeuvre for cattle-loaded road trains travelling the route. These upgrades will also provide a great boost for local jobs, with the projects to be delivered by Barcaldine and Isaac Shire Councils," Federal Member for Maranoa David Littleproud said.
The project will be funded by the Australian and Queensland governments on an 80:20 basis, with the Australian Government contributing up to $6.414 million towards the $8.017 million package, and the Queensland Government the remaining 20 per cent.
Red Meat Advisory Council director and Central Queensland beef producer Howard Smith said the commencement of the Northern Beef Roads Program was a great first step to recognising the safety, animal welfare, eating quality and productivity dividend from improvement of red meat supply chains from paddock to plate.
"Getting our supply chains right are absolutely critical to a prosperous Australian beef – and red meat – industry and connecting Australia's regions with our 100 plus export markets," Mr Smith said.
"The sealing of the Alpha-Clermont road will provide an important link and achieve over $260, 000 in cost savings for producers in the first year alone according to CSIRO TraNSIT modelling.
"This doesn't even take into account the safety benefits along this route for the Central Queensland community; or the improvements in livestock wellbeing as result of a smoother, more efficient journey."
RMAC said transport costs were around $490 million for the Australian cattle industry and represented a major opportunity for governments to deliver tangible outcomes for red meat businesses through initiatives like the Agricultural Competitiveness White Paper and the National Freight and Supply Chain Strategy.
"We talk a lot about trade, but the reality is that regional freight costs can be up to 30 percent of profit margins for pre-and post-farm gate businesses."
"Better planning and small but targeted investment is needed, and we see the expansion of a Beef Roads style program for all red meat that focusses on supply chain connectivity as being a big cost saver for the industry moving forward."
"Red meat industry research suggests that with this reform we can add up to $750 million dollars to the industry's bottom line and up to 4000 Australian jobs.
"Kicking off the Beef Roads program is a great first step to having world class transport and infrastructure for this crucial Australian industry."
More details on RMAC's transport and infrastructure policy From Freight to Plate: Delivering the Goods can be viewed here.
AgForce transport committee chairman Leo Neill-Ballantine said Queensland transported the largest volume of cattle in Australia by road over long distances for supply to markets, feedlots, saleyards, abattoirs and ports and funding for improved transport networks was warmly welcomed.
"Queensland is home to about half of Australia's cattle herd and employs about 20,000 Queenslanders so an investment in the industry is an investment in the state's future," he said.
"The Federal Government's Beef Roads program will provide a massive boost to the Queensland cattle industry by reducing transport costs and improving safety on key freight routes, such as the Clermont to Alpha Road.
"We are particularly pleased that the $8 million announced for this road today comes on top of $125 million announced yesterday to seal and widen parts of the Outback Way, which runs from Western Australia through the Northern Territory and into Queensland."
Mr Neill-Ballantine said the need for better regional road and rail infrastructure was a key priority in AgForce's 'Thriving Farms, Thriving Queensland' State Election platform.
"Transport makes up 30 to 40 per cent of farmers' production costs, so we need good infrastructure that makes it safer, easier and cheaper to get our farm goods from the paddock to the port and ultimately to the plate," he said.
AgForce's 'Thriving Farms, Thriving Queensland' election policy platform can be viewed at at www.agforceqld.org.au