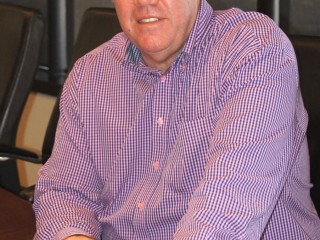 Different models for restructure of Australia's peak cattle industry body are emerging, as momentum grows in support for industry reforms in the lead-up to discussions during this year's MLA annual meeting in Longreach.
Following an earlier plan outlined in Beef Central by Central Queensland cattleman Graeme Acton – featuring a two-tiered voting structure and some directly-elected representation on CCA – Australian Agricultural Co's David Farley has revealed his interpretation of a revised industry model.
He says the recent live cattle export crisis had highlighted the urgent need for the beef industry to have a more responsive and directly-elected national industry body.
Mr Farley said the structure of CCA urgently needed to be reformed from the current state-based farm organisation (SFO) membership model to a more directly-elected cattle producer membership format.
"Producers and SFOs need to seek changes to the structure of CCA to improve its efficiency, focus and delivery, and to stop the cross-commodity dilution and compromise that occurs at SFO level before issues get to the CCA board," he said.
He sees three reasons for changing CCA's current structure:
The industry needed to be more agile and efficient. The current structure did not allow for an effective response to issues; it required decision-making to progress through a hierarchy system; and the speed of decision-making needed to be more rapid to match the speed of the global markets in which the industry operates
Current representation and structure did not accurately reflect the industry. Some producers had a disproportionate influence over industry issues; producers with similar markets, location and production systems were not working collaboratively on issues of shared interest ; and funding for issues was not allocated proportionately in relation to size of industry sectors
Modern technology and communication methods were not being use to industry advantage.
Under Mr Farley's proposed model, individual cattle producers would contribute fees and vote for their representatives on the CCA, based on their cattle numbers and the production zone in which they operate. Under his plan Australia would be divided into three zones – northern, central and southern.
Three regional zones (see image here – conceptual only) would better align with those current target markets, producer issues and production systems. This would enable communication and representation on matters of shared interest to producers, and allow decision-making by and within each zone, he said.
The inherent problem with a state-based system was that state boundaries were not necessarily aligned with markets, producer issues or production systems, Mr Farley said. It was also slow to respond to producer issues – with the message being a regional consideration, then a state consideration before reaching CCA at the national level.
In a novel and highly original approach, his proposal also looks to leverage off the National Livestock Identification System technology as a means of monitoring cattle numbers for the purposes of industry representation.
So how would the process work? A producer buying NLIS tags would indicate his preference to become part of the CCA regional zone/s process, paying an additional fee to be a zone member.
The outcome would be as a zone member, that producer would no longer be represented through existing regional and state bodies.
"SFOs still have an important role to play in representing producers on state-based issues including water and land management, but specialist issues around the beef industry are best handled by a directly-elected specialist national beef organisation," Mr Farley said.
"Under this model, MLA would become more accountable to CCA and focus on the profitability and sustainability of its activities on behalf of CCA's producer members."
"A direct membership model would ensure a more streamlined national body that will improve the industry's ability to respond effectively and efficiently as issues arise," Mr Farley said.
Using existing technology, representation and fees for producers would become better aligned with market, regional and production requirements.
Mr Farley said he hoped his proposal would prompt a more open debate on options for restructure of CCA and be a catalyst for change starting with the upcoming CCA and MLA annual general meetings.
Cattle industry representation will come into focus at MLA's annual general meeting in Longreach on November 17 month. Red Meat Advisory Council chairman Ross Keane will chair a special 90-minute session looking at industry structures. He said industry stakeholders needed clearer definition of the roles of MLA as the industry's marketing and R&D service delivery company, and peak councils such as CCA, which set policy agendas. MLA managing director Scott Hansen has also recently called for clearer delineation and understanding of roles of industry groups. As highlighted earlier on Beef Central, some state-based cattle representative bodies have struggled to meet their financial commitments to CCA, opening up suggestions some form of direct access to industry funds might be appropriate.