THREE NSW-based red meat industry stakeholders – Yulgilbar Station, Atron Enterprises and RG Meats – have teamed up to donate a quarter of a tonne of quality Australian beef to support disadvantaged adults and children through the national Foodbank charity.
Each year, two million people rely on food relief in Australia, and it is estimated that around half of them are children. While hunger is a largely hidden social problem and many victims suffer in silence, the Foodbank organisation is doing vital work in helping overcome the problem.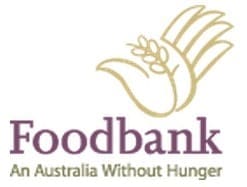 To read one of Beef Central's earlier profiles on the Foodbank organisation and the great work it does for the needy, click here.
This year Foodbank's NSW division celebrates 22 years as the largest not-for-profit food relief organisation in Australia.
To mark the occasion, Yulgilbar Station general manager Rob Sinnamon has generously donated a prize-winning steer from this year's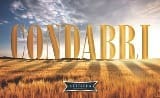 RNA Brisbane show led steer competition.
The Santa steer – bred, grown and fitted at Yulgilbar on the scenic Clarence River in northern NSW – will be processed by Atron Enterprises through its service kill at Casino, with the meat being auctioned at Foodbank's birthday fundraising dinner at the Sydney Showgrounds this Saturday, September 6.
The proceeds of more than 250kg of beef will provide much needed funding to support Foodbank NSW's continued efforts in meeting unfulfilled demand among the needy.
Supply chain partner, RG Meats, an established wholesaler and retailer in Sydney's northern beaches, will also be donating 220 pieces of Condabri branded eye fillet steak, which will be served to guests at Foodbank's birthday function on Saturday evening.
The Condabri beef brand is managed by Atron Enterprises, using grainfed beef sourced from Simon Drury's Condabri feedlot on the Darling Downs.
Despite almost two decades of economic growth, nearly a quarter of Australians still live in low-economic resource households, and 10pc live in actual poverty. The prices of essentials like food, health, education, housing, utilities and transport have climbed so much in recent years and the current economic climate means people who would never have dreamed of seeking such support in the past people are turning to charity.
Atron, together with Yulgilbar Station and RG Meats, are part of a growing number of Australian producers and red meat supply chain partner companies rallying in support of the Foodbank cause.
For more information about Foodbank NSW or to make a donation, visit www.foodbanknsw.org.au or contact Tony Gatt on 0439 880 172, email tony.gatt@foodbanknsw.org.au