It is no secret that more consumers are taking an interest in how the animals that provide their food are raised.
Alisdair Robertson witnessed this growing trend through his years as a butcher, beef retailer, restaurateur and now as a wholesaler.
He says there is clear consumer demand for beef that is backed by certified humane-raising standards, in the same way that RSPCA approved chicken is satisfying a distinct and growing consumer niche.
However, when he tried to secure a consistent supply of quality grassfed beef underpinned by an independent certified welfare standard for his wholesale business Butcher's Nook, he was unable to.
Nor could he find any evidence of industry-backed programs for welfare certification under development or soon to be launched.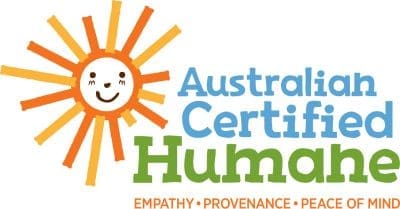 So, in order to give customers what they want, he set about establishing own program.
This week he launched Australian Certified Humane, a third-party auditing and licensing program for humanely-raised grassfed beef cattle.
His wholesaling business Butchers Nook sells beef from a range of brands underpinned by the Pasturefed Cattle Assurance System (PCAS), with a strong focus on brand provenance and raising history.
'I thought for a long time a platform was required where we could attach a really great product in PCAS to a welfare certification'
"I thought for a long time a platform was required where we could attach a really great product in PCAS to a welfare certification," Mr Robertson said.
"Our aim is to get traction for this welfare standard through our wholesaling business."
PCAS accredited producers can pay a $1 fee to sell through the Butcher's Nook supply chain and under the Australian Certified Humane logo.
Mr Robertson said participating producers will receive a 50c/kg premium on top of the standard PCAS rate.
In return the producers must agree to have their brand and production story, with video and backed by traceability documentation (NVD, Waybill, PCAS certification), shared at retail level.
Regulations underpinning the Australian Certified Humane system include:
Licensing and audit: Each production site must be inspected three times and audited by a representative of Australian Certified Humane prior to licensing.
Licensed properties are re- inspected every six months.
Australian Certified Humane rules: Participating producers are required to observe the existing welfare standards outlined in the Australian Animal Welfare Standards and Guidelines for Cattle, which were endorsed in January 2016.
In addition to this, the program requires producers to demonstrate evidence of the following:
That the herd composition is polled or moving towards a polled herd through bull and female selection
The use of appropriate castration rings and audited surgical castration )t confirm most up to date methods are being used, that the producer is at the forefront of pain minimisation practices, and will willingly consider new technology and advances as they are developed and endorsed by the scientific and veterinary communities)
Adequate water infrastructure is in place to maintain good animal health
Confirmation that management has an adequate drought management strategy in place
Restrictions of movement of cattle south of the Brisbane line to north of the Charters Towers line
Instead of dentition the system uses 'quarter of birth' via management tag or other identifier.
The following video has also been launched to explain the Australian Certified Humane program:
ACH Explainer Video from Driven on Vimeo.
For more information visit the Australian Certified Humane website here