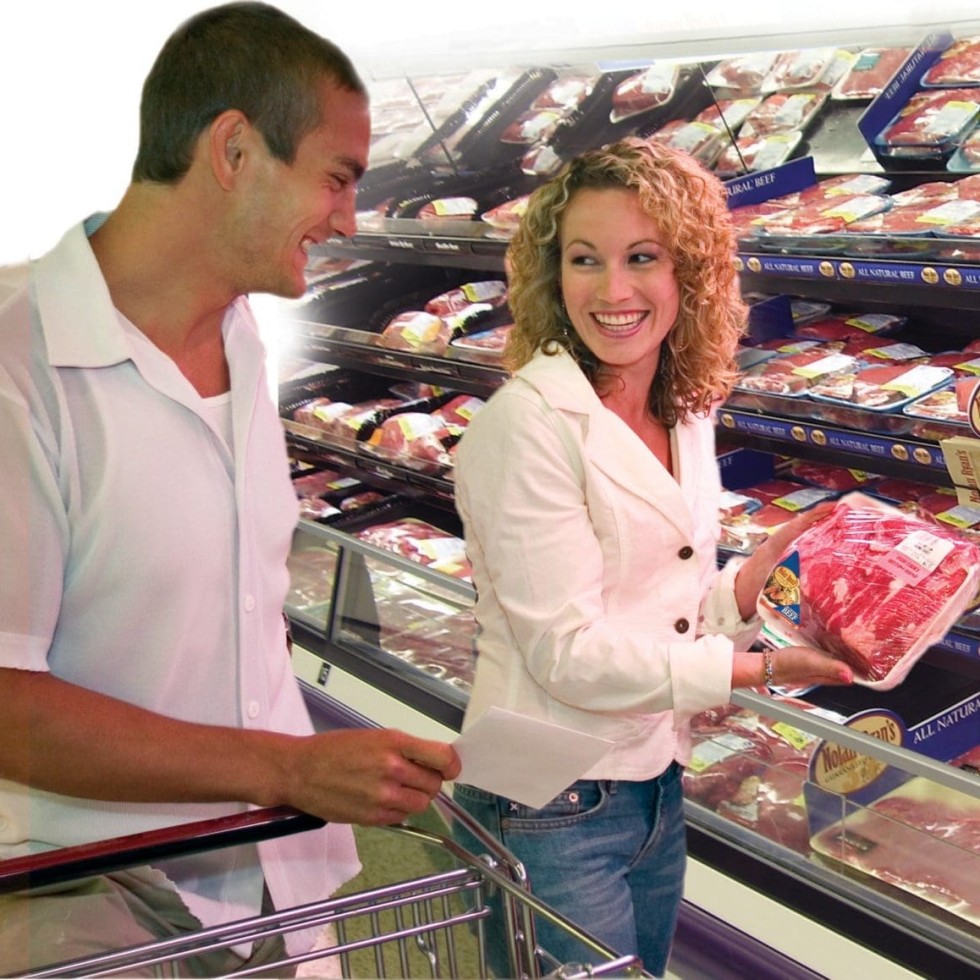 Woolworths improved its retail beef market share position relative to Coles and independent butchers in the latest monthly consumer survey data released through Nielsen Homescan.
Woolworths held 32.5 percent of national retail expenditure on beef in the most recent Nielsen Homescan* survey, for the rolling quarter period ended October 5. It was the company's best result since May/June, being 0.3pc better than the previous September rolling quarter.
Biggest rival Coles continued a recent soft decline in retail beef share, falling by 0.5pc to 24.5pc in October.
Independent butchers managed to hold onto recent gains picked up against the two supermarket competitors a month earlier, finishing with a 21.7pc share of retail in the most recent Nielsen report. That's the same as the previous month, which represented the first improvement in share for independent butchers seen since December last year.
This time a year ago, butchers still held 23.2pc of the market, representing a1.5pc loss over the following 12 months.
The completion of the Federal Election – the events leading up to which tends to drain consumer confidence and expenditure – has probably helped strengthen the recent position of independent butchers, market watchers say.
Prior to the recent turnaround, butchers have steadily lost ground this year to both Coles and Woolworths, as the two majors have slugged-it-out in a retail price war delivering 83CL three-star mince at just $5/kg and sliced MSA rump as low as $13.50/kg.
The Coles result needs to be put in some context, however, as it comes off an August result (25.3pc) that was the company's highest in at least two years.
Smaller retail groups generally did well in the latest survey.
The independently-owned IGA supermarket group again lifted its retail beef share in October to 10.2pc for the rolling quarter – easily its best result in the past year. Six months ago IGA controlled just 9.2pc of the retail beef market by value.
The Aldi supermarket group was basically unchanged from September at 7.1pc, while the survey's 'other' supermarkets category improved from 3.9pc to 4pc.
It should be noted that the Nielsen assessment is based on rolling quarterly figures, not single monthly registrations, because they are regarded by analysts as being a more accurate reflection of longer-term trends.
Retail fresh meat category fall in value
In other information of value in the latest Nielsen survey, the overall fresh meat category (beef, chicken, lamb, pork, seafood) recorded a decline in value (price per volume) of 0.4pc compared with the same period last year. This was driven by a decrease in price (down 5.1pc), which was slightly larger than the increase in volume (up 5pc).
Within the meat protein spectrum, beef's value share has decreased by 1.61pc over the most recent quarter compared with the same period a year ago. This decline was slightly stronger over the four-week period (down 1.67pc), while the decline over the yearly moving annual total (represents an annual period of 52 weeks but moves throughout the year to reflect the most recent data) has been relatively small (down 0.99pc).
Among competing proteins, the value share for lamb remained stable over the most recent quarter (down 0.08pc), while chicken (+0.86pc) and pork (+0.49pc) registered rises in their value share over the latest quarter compared with last year.
Almost all meats have registered price falls during the latest quarter. Beef (down $1.00/kg) and lamb (down $0.85/kg) decreased the most. Chicken was down only 9c/kg (off an already low base a year ago), while pork was down 23c/kg.
The decline in beef price is undoubtedly linked to the huge rise in kills seen in 2013, due to widespread drought, which is pressuring supply-side factors. Intensively-raised chicken and pork are much less exposed to drought, provided feedstuffs are adequate.
It's important to note, however, that the prices reported by Nielsen are measured as the average $/kg value of the items in the surveyed consumer shopping baskets. It does not attempt to represent the overall average value of beef and other proteins being sold in the retail marketplace.
Under these terms, beef recorded an average price of $9.47/kg for the October rolling quarter; chicken $7.96/kg; lamb $11.10c; and pork $10.32/kg.
* What is Nielsen Homescan?
A consumer panel of 10,000 households
Demographically and geographically representative of all Australian households
Electronically record their household purchases of all grocery foods (fresh and packaged)
How are panel participants recruited?
Households are recruited on-line via a random sampling method
The Homescan panel is stratified by life stage, region and household size
Households are screened to assess suitability and to ensure they do not work in marketing, market research or FMCG.