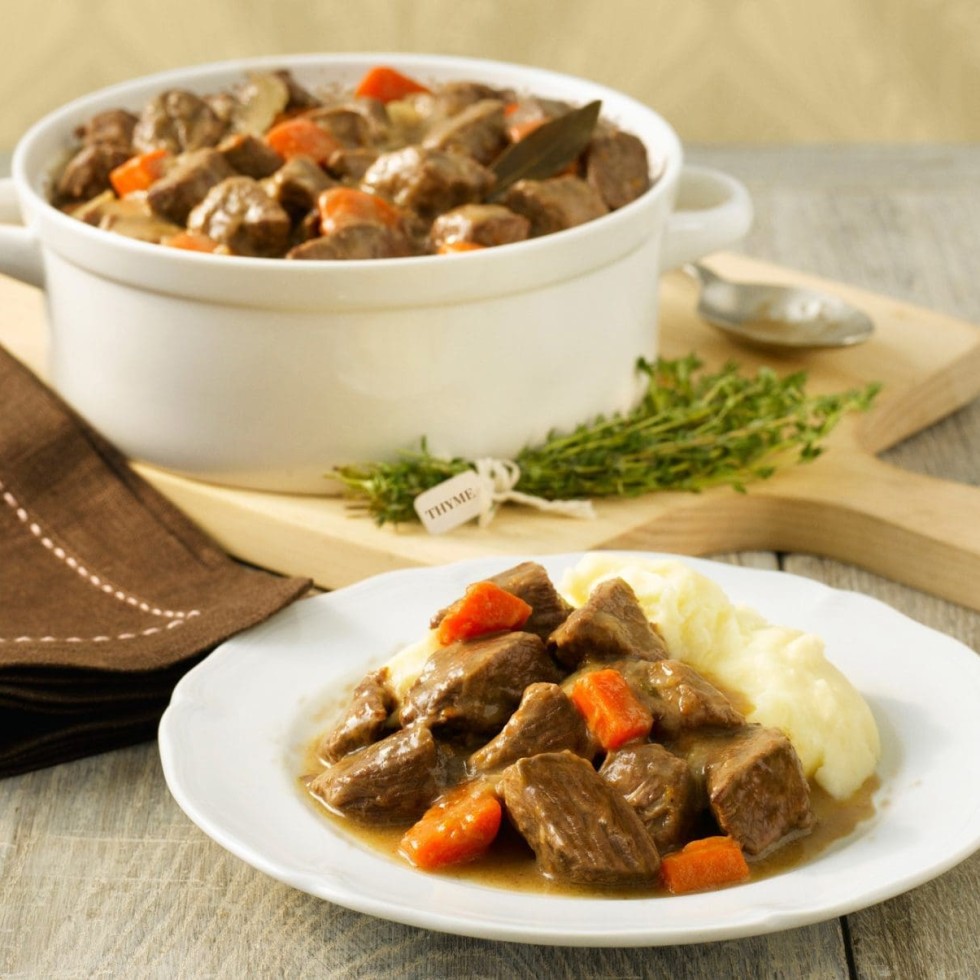 It occurs every year about this time, and meat wholesalers spoken to by Beef Central yesterday nominated last Friday as the day it happened this year.
The onset of cold weather sees a pronounced swing in consumer demand away from grilling and barbecue cuts into slow-cook items, and when it happens, the change is often 'like turning on a light switch.'
This year is no exception.
"The shift has really only happened in the past three or four trading days, where the temperatures have dropped sharply leading into winter," a large wholesaler contact with exposure in all three eastern states told Beef Central yesterday.
"Sales on grilling cuts like rumps and striploins have gone off, and the demand for secondary cuts for slow-cooking like chucks, blades and cap-off topsides is now showing more life," he said.
Given the recent extreme high rates of beef kill, and modest demand out of key export markets like the US and Japan, there had been some build-up of beef stocks in cold storage in recent weeks.
"It's important to take a position at times like this, and not let it get out of hand," our wholesale contact said. "If you don't, it will continue to slide."
"The system has been coping with the large flows of meat relatively effectively up to now, but the next few weeks could really test the wholesale market. It depends a little on how the market reacts."
"Thank god China has done what it's done (demand wise) this year, otherwise the position on the domestic market would be a lot worse. If it hadn't have been there over the past four months, the wholesale market could have been in more trouble than the early settlers."
Also providing valuable demand support this year had been recent, unusually strong demand out of New Zealand for Australian beef, the wholesaler said. While NZ had recently been awash with lower quality meat as a result of cow liquidation brought on by drought, there was a deficit of quality beef, which had seen trade grow sharply out of Australia.
"They've bought more meat in the past six weeks than they ever have in the past."
Supermarkets still pushing beef hard
Another important factor in avoiding a dangerous build-up of stock in cold storage had been the continued push by major supermarkets Woolworths and Coles to heavily promote rumps, striploins and cube rolls, with attractive specials again advertised last weekend.
"The majors are still really trying hard to push beef," Beef Central's wholesale contact said.
"Thank god they have been prepared to put a bit of meat on special, to lift throughput. Both have certainly bought quite significant amounts of meat out of the market over the past few weeks, and are helping to lessen the effect of what would otherwise have been a tougher market."
"But it's unusual for them to be still pushing grilling cuts so hard, so late into the season into May and June. Normally they tend to go to sleep by now," he said.
More cow rumps heading for slash-packs
Not surprisingly, given recent rates and type of beef slaughter across the Eastern States, cow cuts are described by some stakeholders as being under 'huge pressure' in the market at the moment. As a result more whole primal cow cuts are being diverted into slash-packs, and finding their way into the export manufacturing beef market. That's has an obvious devaluing effect, but is difficult to avoid.
"On a cow rumps, for example, once wholesale prices get to $4/kg or below, the tendency is to shift them into the grinding beef market, because that's getting close to the 85CL manufacturing price," our wholesaler contact said.
"Wholesalers are trying hard to hold-up the price on cow rumps, but with the kill the way it has been, the easiest way is to cut a few up and add them to the grind – especially number two rumps. It gets to a price point where it is a better option to remove some pressure by grinding some, selectively."
Beef Central's wholesale market contact said while there was not a huge excess of cow rumps evident yet in cold storage, it was often better to take precautions, rather than trying to manage the problem once it emerged.