A LARGE price differential between US domestic manufacturing beef and imported alternatives is the primary reason for a dramatic decline in Australian's beef exports to the US last month.
As reported last week in Beef Central's monthly beef exports summary for November, volume to the US last month reach just 9596 tonnes – the lowest monthly shipment volume seen from Australia since January 2011.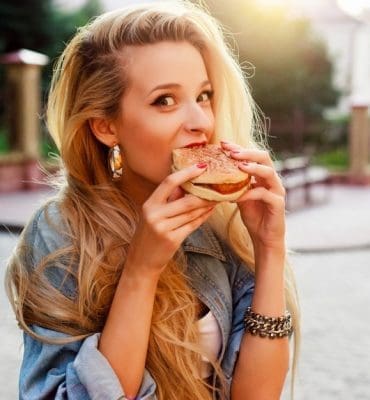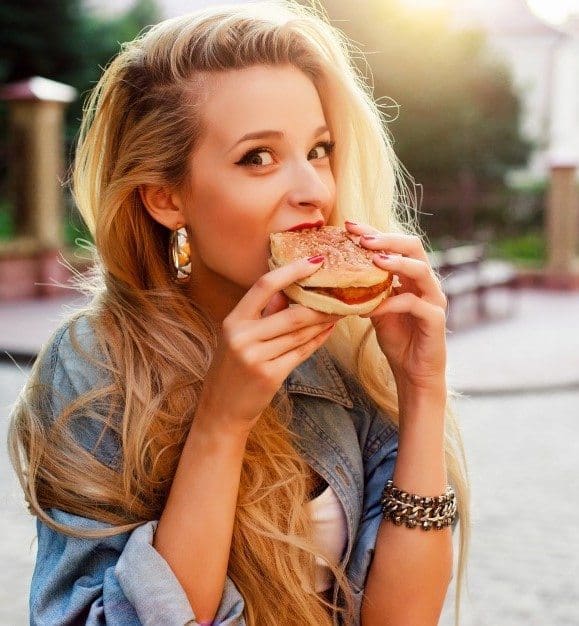 While January is always the quietest month in the annual beef export cycle out of Australia, as many export plants close for holidays, the 2011 year was particularly hard-hit because of the effects of Cyclone Yasi, which tore along the Queensland and NSW coasts. Damage and flooding caused the closure of the Port of Brisbane for a week, as well as prolonged closures of meat processing plants from Innisfail to northern NSW. Roads and rail lines were cut, further limiting access to slaughter stock, until well into March in some regions.
Last month's beef export trade to the US was down 34pc from an already-low October volume of 14,500t, but there was no cyclone this year to explain the huge shift in trade.
An export meat trade contract last week said whichever way it was looked at, the underlying cause for the slump was the big gap in price that existed currently between US domestic meat and imported Australian alternatives.
Quoting Yellow Sheet prices from Thursday, he said domestic fresh 90CL beef was at US201-205c/lb, while imported spot 90s (frozen) was 228c/lb.
"In the old days, a spread of that size was the upper limit, with a US20c/lb premium one way or the other, but the last few years there has been a lot more volatility," he said.
"Last year when China was moving in, buying Australian meat in volume, it went to 50c/lb in favour of imported, over domestic US 90s."
The other factor in recent trade volume shifts was that the US industry is still working through the big backlog of feedlot cattle caused by earlier COVID-related meat plant closures, so there was plenty of US domestic supply around.
"One of the grinders in the US told me he had seen plenty of quite cheap Central American meat in the market, from suppliers like Nicaragua. Brazil, on the other hand, had pulled back a little, as their cattle prices became some of the more expensive in South America, decreasing their offerings into the US," the trade contact said.
"Generally speaking, there is more Central and South American beef in the US than there was a year ago – but I wouldn't say that's the reason why Australian volumes are currently so low. It's primarily about the price difference between our manufacturing beef and that in the domestic US system."
Cost pressure
As evidenced by Friday's announcement that the MonBeef hot-boning cow plant in NSW will close for eight months starting January, manufacturing beef plants in Australia have been tearing up $300-$400 a head processing cows for lengthy periods this year.
"It means that Australian processors in fact have a reduced appetite to kill as many cows, as they normally would," the trader said.
"In fact, everybody I try to buy US export type meat from here in Australia, they are trying to sell it domestically, because domestic has easily been our strongest (price) market this year. Everybody is looking for every possible alternative that they can, but that domestic market could very easily become oversupplied, as a result."
Adding to the supply-side pressures are reports out of the US suggesting there may be even more cows entering the kill in the US, because of the current low dairy prices.
"The ongoing world uncertainly around COVID – especially in the US and large parts of Europe which are having serious relapses – is also impacting beef demand. The US came out of lock-down and hit the restaurants over summer, but now all that is changing again. Quick service restaurants are probably doing better than others in the US – especially with home delivery and kerbside pick-up – but all the US is again being affected by COVID lock-downs. But if there is again a swing from food service to retail in the US like there was in the first round of COVID infection, that works against the interests of frozen Australian cow trim, because they (US retailers) want fresh."
The US export beef market for Australia has been on a dramatic roller-coaster road throughout 2020.
After starting the year modestly, exports shot sharply higher in May and June, during the depths of the COVID-related sickness among abattoir workers, which at one point knocked out 40pc of US beef processing capacity. US meat prices jumped dramatically due to the shortfall, and Australian beef became a go-to item to fill the gap, with monthly volumes leaping to 26,161t of chilled and frozen beef in June.
Export trade to the US in July showed signs of easing again, reaching almost 24,000t – about the same as July last year.
In its most recent weekly imported beef market report, Steiner Consulting said more imported grinding beef was arriving in the US from markets other than Australia and New Zealand.
"Lean 90CL and 85CL prices were steady to firm last week, as supply availability from Australia remains limited and asking prices reflect the general price inflation for cattle/beef prices there," Steiner said.
"Supply availability from South America is marginally better although with China such a big part of the business there, there is no real push on the part of South American suppliers to push hard in the US market. Mexico was a big part of the import picture in the first half of the year and through the summer, but supply availability has declined dramatically. With more Mexican feeder cattle coming to the US, packers there have found it difficult to fill domestic orders and maintain the export pace at the same time," Steiner said.
Mexico had in turn started to buy more beef in the US to fill its own domestic supply gap.
The weakness in the value of the US dollar had also played a role in shifting the export/import balance, Steiner said.
Trade for imported fattier trim remained extremely limited last week, as the domestic US market was well supplied, and a wide gap persists between domestic fat trim prices and asking prices overseas.
Official October import statistics for the US were released a fortnight ago, showing a sharp deceleration of import volumes from northern hemisphere summer highs. Overall imports of fresh/frozen and cooked beef in October were 84,639t, 2.9pc higher than a year ago but down 42,500t or 33.5pc from the annual high in July.
US beef imports from Australia in October were down 32pc compared to a year ago but much of that decline was offset by higher imports from Brazil.
Vaccine news injects confidence
The announcement that a COVID-19 vaccine will be available to most people in the US by spring has encouraged significant optimism about the future, Steiner said.
"However, in the near term the food service industry remains in contraction, and we think November/December surveys will show a double dip in the current situation component of the survey.
"However, it should be noted that despite the spike in COVID cases throughout much of the US, states are handling this very differently. Some states continue to keep restaurants opened but with some restrictions (capacity, table spacing, hours of operation) while others have once again asked restaurants to shut down and only offer take-out and delivery. The situation also varies greatly within some states, where the restrictions vary county by county. The October data continued to show that fast food restaurants are outperforming other concepts," it said.
Despite rising COVID cases in the US, including counties where US cattle and hog processing plants are located, US cattle slaughter continues to run near year ago levels.
Steiner estimated that last week fed cattle slaughter in the last four weeks has been a total of 2.014 million head, 0.2pc higher than last year, while non-fed slaughter has been a total of 554,000 head, 1.7pc lower than last year.