Kirillee Donohoe from Donohoe Cattle Co on Queensland's Western Downs is looking to the future of beef exports to Asian countries after her return from Shanghai as a participant in the recent AccessChina'16 trade mission.
Wandoan-based Donohoe Cattle Co runs four grazing properties totalling about 7500ha, managing about 1200 head of cattle.
Mrs Donohoe, who is DCC's operations manager, took part in AccessChina'16, a week-long trade delegation that left Wellcamp Airport for Shanghai in October, to explore the future of beef exports across the Asia region.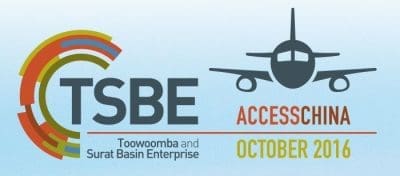 DCC is still in the early stages of the export journey, but Mrs Donohue is making first steps towards export after introductions and site tours across Shanghai.
She said seeing for herself how products were prepared in Shanghai gave her a greater understanding of the potential market.
The 90's generation was the target market for DCC's beef in China, she said.
"It's very important to them what they put into their bodies… clean and green. Along with social media, in higher-end retail they can scan the QR code of a product to know the paddock-to-plate history of the product."
"With our premium beef, that message would be about having the calf born on our clean, green pastures, knowing where it was processed, how it's packaged, the hygiene and traceability story – ending up with the consumer on their plate."
The Western Downs Eastern Opportunities project has given Mrs Donohoe the tools, knowledge, information and assistance to take the first steps towards export trade markets.
Since April, she and Cecilia Donohoe have been part of the WDEO program, engaging with Food Leaders Australia to understand trade pathways. The WDEO program is supported by QGC as part of its commitment to the development of sustainable regional economies and support for the agribusiness industry.
"We're taking the opportunity to see how we can get into the market and start exporting our beef to China," Mrs Donohoe said.
With free trade agreements in place for many Asian countries, Mrs Donohoe said now was a great time to focus on beef exports.
She said now AccessChina'16 was complete, she would look to develop the DCC brand, based on Angus cattle, with the help of agencies like with Food Leaders Australia.
Food Leaders Australia chief executive Ben Lyons said Mrs Donohoe was at the start-up stage of export exploration.
"A project like this is an inspiration because it's the direction that all producers should be looking to move to," Dr Lyons said.
"Donohoe Cattle Co has done an excellent job with their branding, now the next stage is finding a customer and partner in Asia. It improves their terms of trade, moves them further down the supply chain and closer to the market."
"They may not end up selling directly to that market, but they are closing the gap between consumer and producer."
More information on WDEO can be found here.
Source: Food Leaders Australia