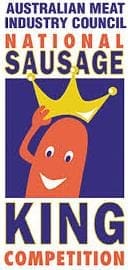 INDEPENDENT retail butchers from four states shared in the glory during the 2017 National Finals of the Australian Meat Industry Council's ever-popular Sausage Kings competition, which was judged and announced in Tasmania over the weekend.
Finalists from six Australian states competing in beef, lamb, pork, gourmet, continental and poultry sausage divisions were drawn together for Saturday's National final, after earning the right to represent their states in regional and state-level competitions.
The event culminated in a glittering awards dinner held in Hobart on Saturday night.
Crowned National Sausage King in the beef (traditional Australian) division this year was Western Australian butcher Milan Matutinovich from The Corner Butcher, in the Perth suburb of Morley.
Mr Matutinovich put the result down to quality, fresh ingredients. He uses carcase beef almost exclusively over carton meat, and says the access to fresh trim produced daily from the carcases being broken down in the shop was a significant factor in the result. His entry was runner-up in the national final of the Sausage Kings in 2014.
"Children love sausages, and my biggest critics on any new sausage recipes I'm experimenting with are my own kids," he said.
Sausages are an important part of the turnover in The Corner Butcher shop, as they are in any modern retail beef setting. The shop stocks a range of up to 12-15 varieties across beef, pork, chicken and other base proteins. Retail prices range from $16-$19/kg – a long way from the $3-$4/kg 'mystery bag' sausages that were common in retail years ago.
"Customers are more than happy to pay a good price, for a good quality, consistent sausage," Mr Matutinovich said. "We have no problem selling our sausages at that price, and we have to: yearling carcase beef in the Perth market is currently wholesaling for about $7.20/kg. So we need to be selling sausages around that rate to cover the raw material and production cost."
The shop's beef requirements come in carcase form from Perth wholesaler Borrello Beef, typically eight to ten bodies a week, topping-up with cartons of steak cuts.
Since starting the business 15 years ago, Mr Matutinovich has grown his The Corner Butcher business significantly, and is in the middle of an expansion into two additional independent butcheries in Perth in coming months.
"We see big opportunity in our expansion," he said.
Both new shops are in suburban Perth settings within a 10-15km radius of his original outlet. The first, near the Swan Valley, should open in May, and will also serve as a boning 'hub' for the two other stores. The second will open in the second half of the year in the old Dubrovnik's Butchery site, in Bayswater.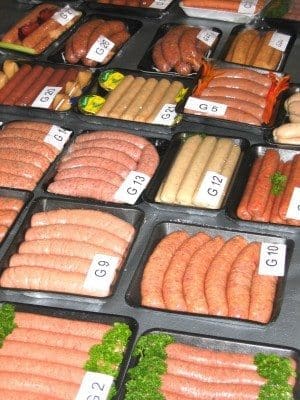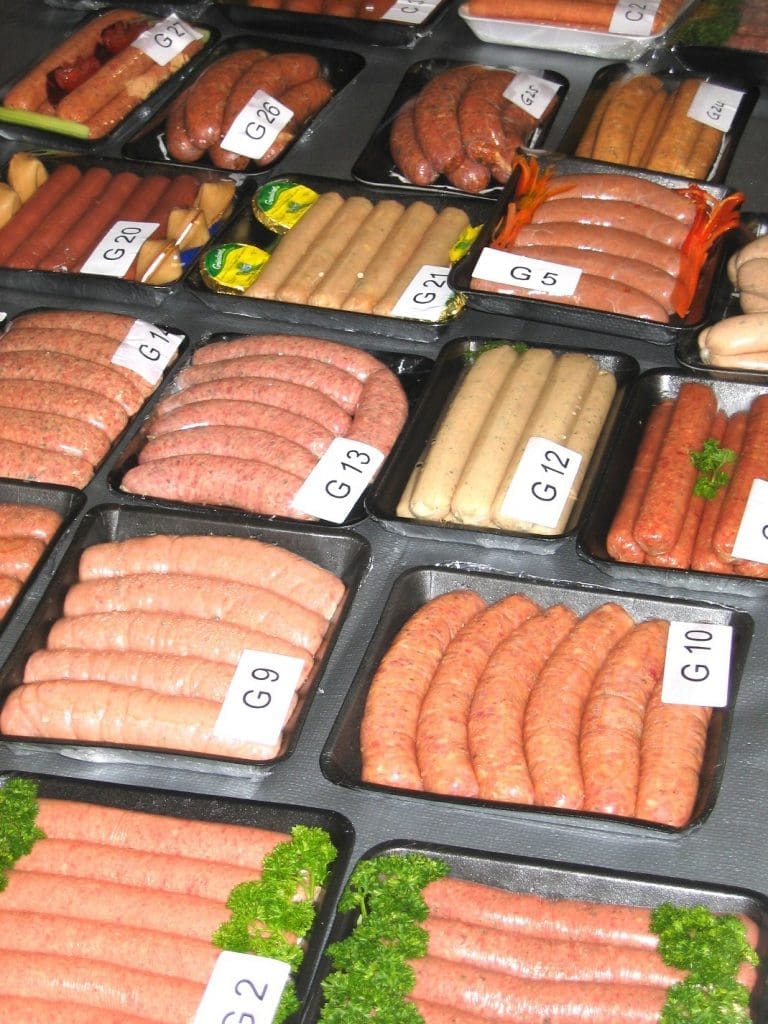 In other results announced on Saturday, the winner in the Gourmet/Open class this year was South Australia's Franz Knoll, from Barossa Fine Foods at Elizabeth West. His winning entry was a Mississippi – capsicum, cheese & smoke flavoured creation.
Sausage Kings lamb division national champion this year was another Morley, WA butcher – this time Joe Di Fulvio at Crimea Meats. Joe produced a morish lamb, feta and chive creation to attract the judges' attention.
Continental division winner this year was Gregory Fitzpatrick from Euromaster Smallgoods, St Peters, NSW. His offering for judges was a popular Spanish beef chorizo creation.
Traditional Australian pork division honours this year went to Bathurst NSW independent butcher, Martin Timms, from Farmgate Fresh Cut Meats, while the poultry division award was presented to Victoria's Pierre Mastromanno from The Steak & Wine Co, Highett.
Other awards
In national competitions other than Sausage Kings decided on Saturday, WA's Joe de Fulvio returned to claim his second crown on the night, the national Best Butcher's Burger crown, with his gourmet-style Wagyu beef and truffle creation. Runner-up was Daniel McCarthy from A Cut Above Family Butcher, Bacchus Marsh VIC, with David Gibney, Meat @ Billy's, Ashgrove, QLD, third.
Named National Apprentice of the Year during Saturday's awards dinner was Ryan Doherty, Bruce's Meats, South Australia.
AMIC also announced that Franz Knoll from Barossa Fine Foods will be inducted into the National Sausage King Hall of Fame, having been a first placed national winner in three years – 1999, 2001 and 2017.
The 2018 National Sausage Kings final will be held in Melbourne.
Photos from AMIC were not available at time of publication, but will be added to this item later.