THE combination of dramatically reduced cattle supply and a rampant dollar surging above US77c in recent weeks has impacted on Australia's beef export performance for March.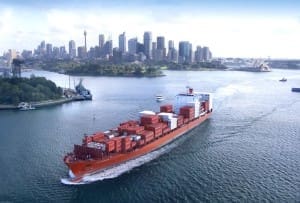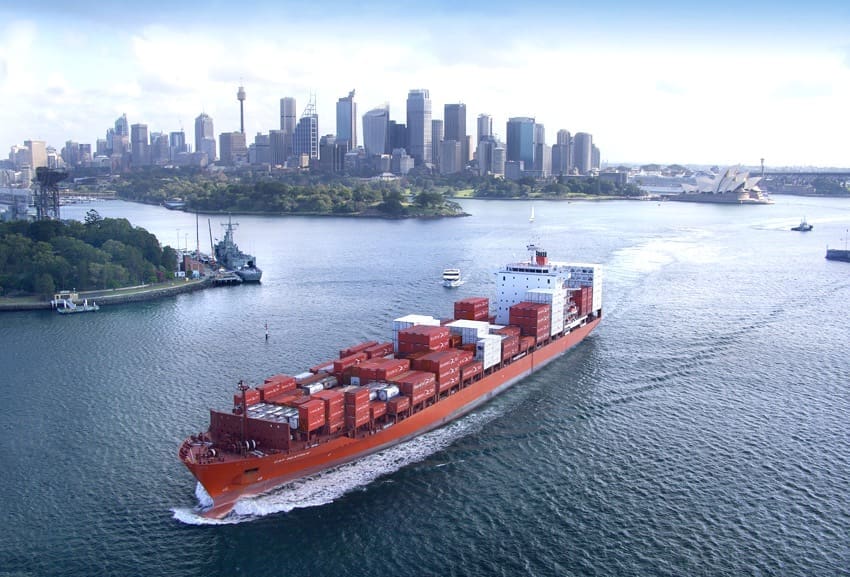 Exports to all markets for the month reached just shy of 97,000 tonnes, a dramatic 22 percent decline on exports seen for March last year, when Eastern states beef kills were approaching record pace due to drought.
The March result also leaves a big hole in first-quarter exports, with January-March shipments out of Australia at 246,000t down more than 51,000t or 17pc year-on-year. It's one of the larger year-on-year declines in quarterly exports on record.
Substantial declines in trade have been seen in a number of key customer countries.
Combined exports to US East and West coast ports during March reached 26,276t – virtually the same as February trade, but down almost 16,000t on March trade seen last year. As reported earlier on Beef Central, lacklustre demand in the US, combined with an elevated A$, recently saw imported grinding beef prices into the US reach a 20-month low.
A similar slide is evident in January-March quarterly figures into the US, with trade falling 34pc or 36,000t for the period, compared with last year.
Japan also retracts
While not as severely affected, trade with Australia's second largest export market, Japan has also declined in year-on-year comparisons. March exports at just under 24,000t were up 6000t on February, but back 14pc on March last year.
First quarter January-March shipments at almost 53,500t were down 22pc on trade in the same period in 2015.
On the upside, however year-three quota arrangements under the Japan-Australia FTA began on April 1. Tariffs for beef fell again from the original 38.5pc to 30.5pc for chilled beef and 27.5pc for frozen. The bovine offal quota shifts to 17,800t.
This quota has been quite limiting in volume terms given in a free market situation, increased shipments of bovine offals would have occurred, but the restricted supplies through the quota has meant market prices have remained quite firm.
Korea strong performer
Arguably the strongest performer among Australia's larger customer countries recently has been Korea, where March exports totalled 16,200t, up 10pc on this time last year. First-quarter volumes reached 41,000t, 20pc higher than year-earlier figures.
While Korea continues to perform very well for Australian beef, it's worth noting that the figures for January this year have distorted the situation a little, because late last year Australia reached its FTA safeguard figure of 157,676t in November. Therefore December customs clearances were well down (9000t) on normal, with product being held-over to January to benefit from the next FTA cut.
In January, 21,000t was cleared by Korean customs – well above normal monthly volumes. The third tariff cut under the Korea-Australia FTA occurred in January, reducing tariffs further from 37.3pc to 34.7pc.
Other factors behind strong buying performance in Korea are the decline in local production of Hanwoo beef, which continues to be increasingly expensive due to reduced supply. Imported beef has performed well off the back of this, as it is more competitively priced for everyday consumers.
Additionally, bird flu and Foot and Mouth Disease have both impacted on Korean protein production recently. Just one month after securing its bird flu-free status, Korea has now confirmed a new case in poultry in the country's north. Last week, fresh outbreaks of FMD were detected in the pig herd – both outbreaks challenging local authorities to control livestock movements.
The US continues to make inroads back into Korea, however not at the expense of Australian product at this stage, MLA sources suggest. However with Australia's tightening supplies we can expect pressure to come on the volumes exported to Korea later in 2016.
Australia beef performed particularly well during the recent Lunar New Year festival – again due to Hanwoo price.
The recent increases in volume into Korea have been from frozen product with a large portion going to Korean foodservice operators. Chilled volumes have remained stable over the past two years at around 34,000t. This product is mostly bound for retail where Australia retains a strong presence.
China trade being impacted by Brazil's arrival
Australian trade into China continues to be impacted by very cheap Brazilian beef arriving in the market in increasing quantity.
March exports at just over 9800t were up about 10pc on the previous month, but contrasted sharply with March last year, when shipments topped 13,200t -meaning trade has declined 26pc year-on-year.
Calendar year to date, trade with China has reached 23,500, down about 14pc compared with the year before (27,200t).
Other markets mixed
Australia's total chilled and frozen grain and grassfed export trade to the European Union last month reached 2255t, up 11pc on the previous month and 5pc higher than this time last year.
The Middle East region reflected the overall decline in export activity in the early part of the year with volumes at 3494t for March, down a little on February, but 26pc behind where trade was this time last year.
More quota access for Indo
Indonesia took almost 3400t in March – a substantial decline on February trade but a little better in year-on-year comparisons. Calendar year to date sees exports at 12,530t – about 25pc better than last year.
In some encouraging news for market prospects into Indonesia, the country's director of Veterinary Public Health, Sri Mukartini, last week announced that his government had decided to add 10,000t of beef import quota to the current arrangements. That will be made up exclusively of secondary cuts from Australia, in anticipation of the increased demand over Idul Fitri festival and Ramadan.
The new import quota has been given to the state-owned authority PT Berdikari in a move to control meat prices over this high-demand period.