PRICES for Australian imported lean grinding meat in the US have hit a four-year high when measured in Aussie dollar terms, reaching 721c/kg in trading last week.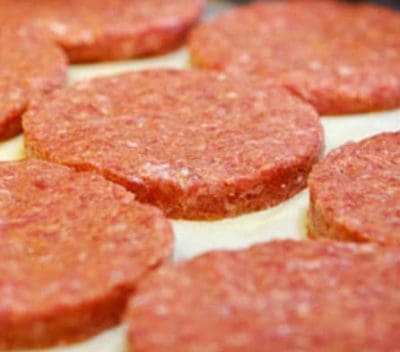 Not since the US's significant domestic beef shortage caused by its own earlier drought have prices in A$ reached this level, last seen around September 2015.
Grinding meat prices into the US have gradually improved this year, from around A600c/kg in late January, and A660c/kg in early July.
Strong bidding competition from China for the same product, absence of grinding meat supply to the US out of New Zealand as NZ swings more heavily to supply into China, softer currency and general strong international demand are driving the 20 percent lift in imported Australian 90CL beef prices into the US so far this year.
Currency boost
Currency value has played a part, with the A$ dipping below US67c briefly in trading last week, and sitting for much of the week around 67.6c before lifting sharply this morning to 68.4c. Last week's currency level was the lowest seen against the US Greenback since a brief period in early 2009 when it dipped below US65c.
In its weekly US imported beef report, US analysts Steiner Consulting said the market for imported lean manufacturing beef used for hamburgers continues to trade very firm, largely because increased competition in the global market means overseas suppliers like Australia can afford to pass on US bids.
Another reason for the firm imported market was that domestic lean beef continued hold value, Steiner said.
"While domestic buyers can look at history and expect a seasonal decline in the value of lean beef to play out, the longer the market continues to trade like this the more anxious US buyers become – and hence the need to have some product around them for fourth quarter (October-December) needs," Steiner said.
Import volume into the US is lower in September and October, largely because of the seasonal decline in shipments from New Zealand. In the four August weeks for which imported data is available, total imports from grinding beef supplying countries to the US was 36,942t, Steiner reported, down 11,360t or 24pc from a year ago. This is the equivalent of about 630 full truckloads of product that did not arrive in US Ports the last four weeks.
"It is not hard to conceive why imported beef prices were higher, in an environment where there is significantly less volume available to traders and domestic US 90CL is still trading at $225/cwt," Steiner's weekly report said.
Economic outlook and risks for imported beef
Strong global demand, mostly from China, has helped prop-up the value of imported beef in the US, causing it to trade at a premium to domestic lean beef for much of the 2019 year.
Steiner said it expected this to be the case for the remainder of the year, especially as Chinese buyers are expected to remain active due to preparations for the Chinese New Year early in 2020.
"The shortfall in pork supplies due to ASF and a consumer shift towards diversifying their meat protein consumption patterns should continue to underpin imported beef prices in the near term," it said.
However, there were warning signs on the horizon that traders and imported beef suppliers would do well to heed.
"In our view, a US recession presents significant downside risk for imported beef prices in 2020 and 2021," Steiner said.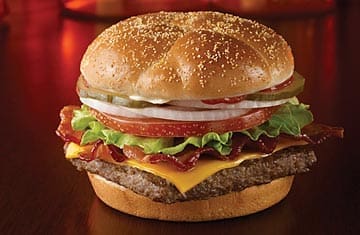 "Much will depend on the breadth and duration of any such recession. The global financial crisis in 2008 and 2009 resulted in a lot of beef order cancellations as credit dried up. Demand in the US market also softened, largely due to a slowdown in food service business."
At a time when domestic demand was getting weaker, more imported beef was offered in the US in 2008-09 as US traders had more liquidity than their competitors in other parts of the world. The result was a quick deterioration in imported beef values.
While at this time the US economy remained on a growth path, the perceived risks of a recession have increased dramatically. The US Federal Reserve's estimates of probability of a recession show a 32pc recession risk by mid-2020.
The last time the recession risk was this high was in the summer of 2008. The escalation of the trade war with China has certainly skewed economic models. It is also possible that by the end of the year we could see an agreement between US and China on trade, which could bolster markets in 2020 and significantly change the economic outlook," Steiner said.
The result was a fairly wide range in terms of possible imported beef prices for next year. With a current forecast of $220/CWT forecast for next April, a trade agreement between the two could cause imported beef prices to trade over $250/cwt next northern hemisphere summer, while a deterioration in economic conditions could see prices pull back to $180/CWT, and possibly lower.
More beef in cold storage
Steiner also notes that there was more beef in cold storage in the US at the end of July, as buyers sought price protection. The combined inventory of beef, pork, chicken and turkey in cold storage at the end of July was estimated at 2.464 billion pounds, 1.8pc lower than a year ago but still 5.4pc higher than the five year average. Red meat and poultry supply in storage increased by 2.7pc from June levels, and the total supply of beef in cold storage at the end of July was 455.1 million pounds, 2.8pc higher than the five year average.
It is not unusual for beef inventories to increase in July, in part because the slowdown in beef demand and high slaughter levels result in more beef going into cold storage. We also think that higher than expected beef prices caused some end users to accumulate inventory," Steiner said.