AUSTRALIAN grinding meat prices into the US have continued to drift lower this month, despite some mild favourable improvement in currency value.
Lean Australian 90CL cow beef trimmings were quoted this week at A621.5c, the indicator's lower point since January last year. The current week's price is 144c/kg below where it sat this time last year – just before the huge price surge that shot manufacturing beef prices beyond A900c/kg briefly late in the year, due to fierce US/China competition.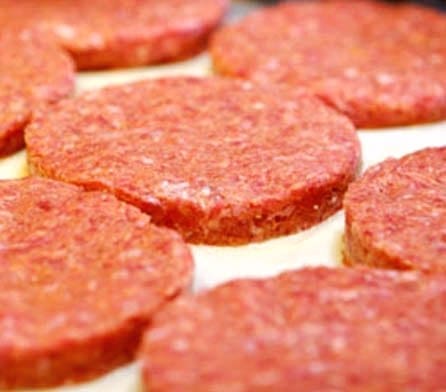 While remaining uncomfortably high, currency is working in meat exporters' favour recently, drifting US3c lower over the eight weeks since the end of August to 70.4c today.
Imported beef prices seemed to be 'looking for a bottom', Steiner said it its most recent weekly imported beef market report.
"While prices last week continued to move lower, market participants also noted that there seems to be more buyer interest at current price levels. Indeed, bids that were put in near or slightly under reference prices were quickly passed and packers in both New Zealand and Australia indicated they were well sold for the moment," Steiner's report said.
This could all change if US domestic prices continue to move lower and demand outlook worsens, it said.
"However, supplies in Australia remain especially tight, and are not expected to recover any time soon," Steiner said.
Improving dairy prices had also made New Zealand packers more circumspect as to how much manufacturing meat they were willing to offer for late this year, and for January/February delivery. The peak in New Zealand cow slaughter does not really happen until March/April. Beef production in New Zealand is closely tied to dairy industry and the seasonality that results from this is unlikely to change anytime soon.
Growing volume of South American imports
In its imported beef report the previous week, Steiner made a reference that imported beef supplies to the US were expected to increase later in the year.
It partly explained this by a notable shift in imported beef supplies during the recent northern hemisphere summer months, with South and Central America having a much more significant impact in terms of imported beef supply availability over the period.
Imports from countries outside North America during June, July and August reached 177,390t, 52,160t or 42pc higher than the same period a year earlier.
"In this group, imports from non-Oceania countries were 53,856t, double the amount that they shipped a year ago," Steiner said. "The source of imports was far more diverse, but the increase in availability from Uruguay, Brazil and Argentina clearly accounted for the bulk of the year/year increase," it said.
Even new entrants like Ireland and Namibia showed noticeable increases in volume into the US this year.
Seasonally, imported beef supplies into the US are lower so far in the fourth quarter (starting 1 October) which helped explain why imported beef currently commanded a US20c/kg premium over domestic manufacturing beef, Steiner said.
"However, the wild card going forward is the increase in availability from non-traditional imported beef suppliers. Because of this, we expect to see differentiated markets for lean beef not just for domestic versus import, but also within the imported beef complex, with some countries continuing to trade at a discount," this week's report said.
US domestic lean beef prices were lower despite a decline in domestic cow slaughter, suggesting 'sub-par' domestic demand in the US at present for grinding beef.
Non-fed cattle US domestic slaughter for the week ended 23 October was estimated at 135,000 head, 6pc lower than the same week last year.
Steiner noted the slow-down that has occurred in Australian exports this year, suggesting   Australian beef supplies will be tight again in November and December. It anticipated Australian exports for October to reach about 14,500t, 33pc lower than last. Beef Central's full report on Australia's October monthly beef exports will appear early next week.
"In May, June and July Australian shipments averaged about 23,400t per month, but have slowed down considerably since then," it said. Improving moisture conditions in eastern Australia had limited the number of cattle going to market and the outlook was for more rain/flooding, which would tend to limit the number of animals that Australian producers can send to slaughter.
Eastern Australian cattle slaughter for the week ending October 23 was 109,406 head, down 29pc on a year ago. Female slaughter in Queensland was down 42pc vs. a year ago.