PRICES for Australian lean grinding beef have hit a 21-month high in A$ terms in the US market this past week, helping push export processor profit margins on manufacturing cows back into the 'black' for the first time in nearly as long.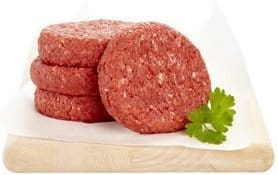 Not since August 2015 have Australian exporters seen figures as high as this week's reported 90CL cow trim price of A637.6c/kg (see Beef Central's home page Industry Dashboard graphs).
Beef Central spoke to two large export processors this morning, who both confirmed that they are now registering profits on cow slaughter, after spending most of the past 18 months in Siberia, racking-up considerable red-ink on female kill.
The transition back into processor profit on cows has occurred only in the past two weeks, we understand, driven by three main factors:
The gradual decline in the value of the A$, now back US3.5c from its recent highs above US77c, to 73.65c yesterday. That's helping support the competitiveness of Australian beef exports in international markets
The softening in grid price on slaughter cows in major producing areas of eastern Australia. Direct consignment quotes this morning for kills in coming weeks in southern Queensland were between 440c/kg and 455c/kg carcase weight. Many Queensland grids have declined 20c/kg in the past three weeks, as slaughter cattle numbers start to grow. Southern grids that only a week ago or two ago were close to 500c/kg on cows (see Beef Central's earlier Weekly kill report, noting a 55c difference in some grid prices between north and south) have now started to ease quite dramatically, also.
The steady and consistent rise in imported 90CL manufacturing beef price into the US, which has now risen 76c/kg, or around 15 percent, since the start of the year (reasons outlined below).
Not since the explosive period in 2015 when lean grinding beef prices into the US climbed briefly beyond 750c/kg, before falling away again, has the grinding beef market been so strong for Australian exporters.
Respected Sydney meat trader Stuart Hanna, from Sanger Australia, has done business in the US market for decades and is watching the current market closely.
"The (US) market's certainly in good shape, and it puts a base in it for other Australian export markets," he told Beef Central this morning.
"The current price is being driven by an accumulation of factors. The Aussie at, or below US75c starts to turn it back into a good per kilo price in local currency terms. That's a nice little bonus."
"But the dramatic turnaround in domestic beef prices in the US is the key driver."
"A critical part of that is what US domestic 50s (fatty 50CL trim) have done. The 50s market in the last week has probably risen US70-80c/lb. The top end of 50s is now at US$2/lb – that's unprecedented, and the highest since 1986."
"It's an unbelievable price," Mr Hanna said.
The reasons behind that had a lot to do with the tradition of US retailers and food service operators offering 'specials' heading into northern hemisphere summer, he said.
"With much lower prices for beef in the US three or four months ago, major retail and food service end-users were keen to run beef specials – especially as beef had been off the summer specials list for a considerable time due to price."
"At that time, end-users foresaw beef as being reasonably affordable, and a bit closer, at least, to pork and chicken prices."
Much of this is geared towards a start for the Memorial Day weekend in the US, which comes up in two weeks' time.
"Now, we are getting to the point where big US food service and retail end-users are putting product aside for the specials launch, and have run short of meat," Mr Hanna said.
"What's that done is create very, very solid demand for beef in the US at present, which has driven up price. But because a few big players have been caught short, everyone is out there trying to buy domestic 50s to blend with lean meat to produce the ideal ground beef mix for specials.
"Lean meat is there, but not in any great quantity, so that's kept ratcheting up the lean price as well, which directly affects Australia," he said.
Does that suggest the current surge in price might be short-lived, and dilute again once the specials season is over?
"Everyone is thinking that, but it's hard to tell," Mr Hanna said.
"It's the spot market that's just incredibly strong in the US at the moment. If you had 85s-90s sitting in the freezer right now, you'd probably get US10c/lb more than forward sale, say July, because there is not a lot in storage and users are having to bring meat forward.
"But the big thing that's impacting on the 50s (fatty domestic trim), is that cattle are exiting US feedlots at present at lower weight, and in under-finished condition, to keep up with beef demand. That means there's less fat coming off the carcase, and consequently less 50s being produced.
Those fed cattle are being slaughtered early because US processors are making money, feedlots are making money, and they are digging into inventory to feed the market.
While logic would suggest that might jeopardise price on 85s-90s, like that produced out of Australia, demand is also keeping that market strong.
"Everybody in the US at the moment has a different view as to what's the right item to be putting into the grind," Mr Hanna said.
"Some think 50s will crash hard in price after the Memorial Day weekend. That's pushing some to try to secure stocks of lean 90s or 95s, to complement it (blending), when the 50s price fall happens. There's a big difference between what spot and forward prices are doing," he said.
Mr Hanna said if anything, the US imported market had been a little quiet this week, a importers appeared nervous.
"I'd use the word 'steady', rather than 'strong', just because importers at this stage just don't know which way to turn. But when customers are uncertain, don't make decisions, and haven't bought, it can tend to produce a situation where everyone jumps in together and panics a little."
"I think there is still some upside for Australian lean into the US in coming months, once people work out that they then do not have enough meat secured for July production. It may cascade on a little during the northern summer, digging into supply early."
He said there was a common saying around the meat industry that when 50s were looking good in the US, broader beef demand was looking good.
"I think it tells that story now," he said.
Mr Hanna said one of the nice features about the price movement in imported lean grinding meat into the US this year had been its lack of volatility.
"It's been gradual movement, picking up a little at a time. It's a nice way for the market to perform, because there is nothing worse for the buyer or the seller to have really huge swings from week to week, as we have often seen in the past."