The breathtaking rise in imported grinding beef prices in the US shows no signs of abating, with prices last week reach new records above A564c/kg, almost 160c/kg above where it sat this time last year.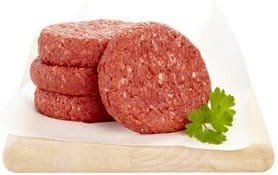 The rise has been so pronounced, and so deep, that Beef Central has had to reconfigure its home-page graph parameters, just to accommodate it (click here to view).
Sharply higher price for US domestic lean beef are forcing US end-users to raise bids for imported product, analysts said on Friday.
At the same time, spot supplies of imported grinding beef remain very thin, as US end-users hold on to their inventories.
At the domestic production end, US cow and bull slaughter is estimated to be down 13pc for last week, compared with the same period a year ago.
Adding to the dilemma, US food service and retail business for ground beef has been very strong, forcing some end-users to go into a thin spot market to cover their needs.
With only two days remaining for export trade in July, forecasters are suggesting Australia's exports of lean grinding beef to the US are likely up 90pc for the month, compared with last year.
"The record high meatblock formulation is causing some panic among US end-users," Len Steiner and Steve Mayer said in their latest imported beef report.
"The market for imported beef continued to rocket higher last week but trading volume remained limited as end-users grudgingly were forced to pay up, even as they remain severely short-bought for forward time slots," Friday's report said.
With prices advancing by US2-3c/lb each day, it become increasingly difficult to gauge the market, the Steiner report said. Prices indicated reflected a snapshot of the conditions as Steiner saw them, but it warned the situation could be 'very different' in just a day or two.
Are current prices sustainable?
"In the many years that we have been working with the imported beef market, this is one of the most difficult and unpredictable market environments we've seen," Len Steiner wrote.
"We experienced a similar market in the summer of 2008, which was followed by an almost immediate crash that Autumn, but the scope and magnitude of recent price increases is of a different order," he said.
The key question that market participants were asking was whether current price increases were sustainable, and if there was a seasonal pullback in the fall (northern hemisphere autumn), what kind of a decline could be expected.
"After all, the price of the meatblock has seen a dramatic price inflation in recent weeks," Steiner wrote.
"Our latest calculated 76CL meatblock cost (using a mix of domestic and imported lean beef and domestic fresh fat trim) currently stands at an astounding US$2.33/lb, some 41pc higher than a year ago and now double what it was just five years ago."
So where do prices go once the northern hemisphere autumn cow run gets under way?
First, there is the issue of what kind of cow run North America has this year, Steiner says.
US beef producers currently have a very productive herd, as they have been culling older animals aggressively in recent years. Indeed, heifer retention in the last couple of USDA inventory reports has been up even as the total cow stock has declined.
This implies that the US beef cow herd on the ground is relatively young, and normally that means a smaller than normal number of cull cows available.
"Even with high feeder prices and the demand to hold-on to cows, it is still very expensive to carry open cows (cows that are not with calf) through the winter," Steiner said.
USDA will publish its semi-annual inventory survey results at the end of July and that should provide an indication of where the cow herd is and what kind of cull numbers should be expected through the end of the year.
"But cow numbers currently continue to run about 15pc below year-ago levels, and we do not expect a major increase in those numbers after Labor Day," Steiner said.
"Possibly we could see the domestic cow/bull slaughter approach 120,000 head for a few weeks in late October and November, but that kind of supply increase is unlikely to have a major impact on lean beef prices."
"Then there is the issue of fed cattle prices and, in our view, that has been the primary driver behind the surge in overall lean beef prices so far. Different from expectations, fed cattle prices counter-seasonally rallied in the last six weeks, with the latest fed steer price currently quoted at $156/cwt."
Back in April, the forecast was for fed steer prices to hover around $137-138/cwt. The surge in fed cattle prices dramatically increased the price of all beef cuts and caused retailers to turn to ground beef and cheaper beef cuts, such as rounds and chucks, to feature in the meat case.
"Needless to say, a number of US end-users have been caught-short in this environment and have been forced to pay significantly higher prices in order to cover needs," Steiner said.
"There is little question that the record prices in the US market have allowed US importers to 'buy' more product away from Australia's other export customer countries," Steiner said.
US returns to top market status
"The US is now the top market for Australian beef, after several years of declining market share. The surge in imports of manufacturing beef has been quite dramatic, and the overall monthly total now surpasses 20,000t."
Data for June showed that shipments of 90CL boneless beef were some 7600t (product weight basis). That's a 43pc increase compared to year ago levels or the equivalent of an additional 124 loads of product – and that's only for 90CL beef. Imports of 85CL boneless beef at 4330t were up about 2945t (+213pc) or the equivalent of an additional 162 loads.
All in all, the increase in imports of grinding beef from Australia alone in June was the equivalent of an additional 521 loads of product.
"This is a significant amount of grinding beef and it is very likely that July shipments will surpass those levels," Steiner's report said.
"The thing to contemplate at this point is not how much meat has entered the market – much of that supply likely has/will be absorbed given the shortage of domestic cow meat and fed beef product."
"Rather, one has to consider what happens with imported beef prices once Australian cattle slaughter returns to more sustainable levels. Competition for Australian beef will get more intense and we will see a much smaller spread of imported to domestic product, maybe even premiums paid for imports."