THE recent gradual rise in 90CL imported grinding beef prices into the US continued this week, although volume of trade activity was reported as low.
The past two months have seen lean manufacturing prices lift from A540c/kg in early April to 596c/kg this week, driven partly by a softer Australian dollar.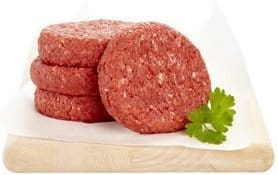 The past week saw relatively little activity in the US imported beef market, at least for spot and short term contracts, according to the Steiner Consulting's most recent weekly imported 90CL report, produced for MLA. This week Steiner noted limited offers from Australian exporters, but greater availability from New Zealand traders, aiming to secure volume and prices ahead of the seasonal slowdown in NZ processing.
Australian traders are also tending to ask for higher prices than their NZ counterparts, with strength in alternative markets in Asia providing a buffer, Steiner said. Higher Australian cattle prices was also a factor.
"Australian packers continue to ask well above what US market is currently paying," Steiner's report issued today said.
"Asian markets often are paying well above what US market can bear. That could certainly change given the recent increase in the value of US 50CL beef trim, but at this point trade in those products is extremely thin," the report said.
US domestic beef supplies continue to increase and that has presented a challenge for imported beef coming to the US. The increase in supply coincides with the sharp decline in fed cattle prices and underscores the impact from the beef cattle herd expansion that began in the second half of 2014.
With NZ beef supply about to enter seasonal decline, Australian packers appeared content to hold tight this week, and expect US bids to improve going forward.
"For now, we have a sort of impasse. Domestic lean beef values continue to hold a premium to imported, and in the short term, that remains supportive of the market. Prices for round cuts continue to move lower following steady declines in US domestic markets."
Steiner said US beef production was another factor to consider moving forward. For March, April and May, US weekly beef production was reportedly 5.4pc higher than last year (around 11,000 tonnes extra carcase weight per week), while US beef exports have only accounted for around 10pc of that extra production.
That means a lot more domestic beef remaining in the US market.
US beef production for the second half of 2016 is forecast to increase 4.2pc on last year, which will put slightly more downward pressure on prices as the year goes on.
Cow slaughter (i.e. manufacturing beef), however, is expected to be lower in the next three months, supported in part by excellent pasture conditions this year across much of the US.
"Weather starts to become more of a focus for US cow-calf producers in the next few weeks," Steiner's report said.
"In the last two years pasture conditions have been above average and cattle prices hit all-time record highs. This encouraged the most aggressive US herd rebuilding pace since the early 1990s."
"While cattle prices have declined and are expected to decline further in 2017, we do not expect US herd rebuilding to come to an end. Cow-calf producers are still making money, although nowhere close to what they made in the past two years."
US weather conditions will have a bearing
US weather conditions this northern hemisphere spring and summer would play a key role, with availability of grass supplies determining the pace of further herd expansion.
So far everything looked to be in excellent shape, Steiner said. The latest USDA weekly report says 66pc of US pastures and ranges were in good or excellent condition. This compares with 61pc a year ago and 53pc for the 10-year-average for this time of year.
Ample rainfall in the Southern Plains and will likely continue to drive improvements in pasture conditions. Moreover, other than California, very few areas in the US currently exhibit drought stress.
"Moisture conditions may change later in the year when/if La Nina weather pattern emerges, but for now, the improvement should continue to limit US cow slaughter in June, July and August," Steiner said.
The current expectation is for US cow slaughter to be only marginally higher (3-4pc) compared to a year ago, but well below levels seen in 2010– 2013.
US feedlot supplies are higher than a year ago, and this will continue to bolster the supply of domestic beef coming to market, Steiner said.
"As a result, we expect beef prices to remain well below year-ago and five-year averages. Our current forecast is for fed cattle prices in the second half of the year to be down 12pc from last year and 11pc lower than the five-year average."
Cattle on Feed review and implications
There was broad expectation among analysts that April feedlot placements would be lower than a year ago, Steiner said.
"Some analysts even had placements down as much as 7pc from last year, which is hard to understand given that last year April placements were especially light. The USDA survey, however, presented a very different picture than what analysts expected. Despite all the bearishness in fed cattle futures for the month and good wheat pastures, US feedlots increased placements 7.5pc compared to last year."
The difference between analyst implied placements (1.523 million) and actual USDA placements (1.664 million) was 141,000 cattle. Futures turned sharply lower following the report, but have now recovered much of those loses.
"The larger inventory of cattle on feed does not affect June and August cattle supplies, but it will tend to skew the summer-fall price relationships," Steiner said.
"The strong marketings this spring has allowed producers to keep pace with the inventory buildup that normally takes place in the first quarter. The supply of cattle that have been on feed for more than 120 days is calculated at 3.74 million head, 5pc lower than a year ago and just 2.2pc above 2014 levels."
"Steer weights also continue to move lower and think they are now 1kg under year ago levels. But the increase in placements highlights why futures remain bearish for the fall and winter months. A larger calf crop should continue to bolster feeder cattle supplies and, ultimately, the supply of beef coming to market."