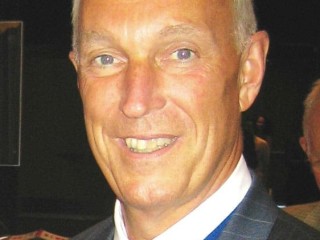 The US Meat Export Federation has forecast its beef exports to Japan this year will reach about 150,000 tonnes, a 24 percent rise on trade seen in 2011.
Speaking at a media conference in Tokyo yesterday, USMEF chairman and chief executive Phil Seng said targets for exports to Japan this year were expected to rise by about one quarter, in expectation of the easing, 'some time this year', in age-based import restrictions due to BSE concerns.
Japan currently only allows US and Canadian beef from cattle aged less than 20 months of age, but the country's Food Safety Commission (FSC) is currently assessing the risk of easing the limit to 30 months. Such a move would greatly expand the population of US slaughter beef eligible for Japan.
Speculation continues to vary wildly about when such a change might occur, but the consensus is it will be later in the year, possibly not until closer to Christmas. That's due to the multi-stage review process involving up to five sub-committees that must agree to changes first.
Following a total ban on US beef in 2003 after the detection of animals with BSE, US exporters have gradually recovered market share over the past three years, although Australia remains the dominant source of supply into Japan's 500,000 tonnes-a-year market for imported beef.
"I'm very enthused that finally Japan's Food Safety Commission is looking at this 20-month level and possibly going beyond 20 months," Mr Seng told a news conference during yesterday's visit to Tokyo.
"We expect the movement during this year," was his somewhat guarded comment.
The USMEF expected US beef exports to Japan to rise by 30,000 tonnes this year, from 120,000t in 2011, taking into account the prospects of deregulation of the import curbs, and the current attractive currency position.
The value of US beef exports to Japan could rise by US$1 billion annually once the import curbs are relaxed, USMEF said.
The Japanese FSC assessment which started in December, aims to review the country's beef importing rules ten years after Tokyo implemented its ban on imports from countries affected by BSE.
Last year, beef from BSE-free Australia accounted for two-thirds of Japan's total imported beef volume of 517,000t, worth 210 billion Yen in value.
"We have only reached half of the exports we used to hold, so we still have a way to go," Mr Seng told news agency, Reuters, after the news conference.
He said USMEF had provided 71,000 plates of beef to the needy as part of a support program following last March's catastrophic earthquake and tsunami in the country's northeast.