There's a more positive mood emerging in export beef trade circles this week, as a strong rally in US grinding meat prices lifts spirits somewhat, after what has been a particularly bleak trading period.
Trade sources this morning said volumes being negotiated into the US remained 'very quiet' at this stage, but more positive signs were emerging.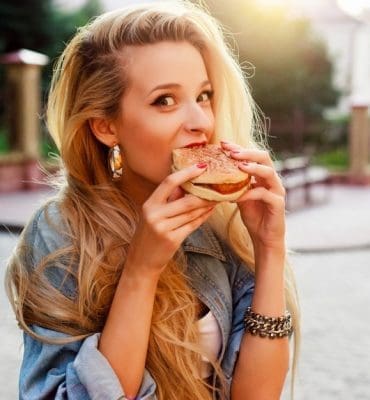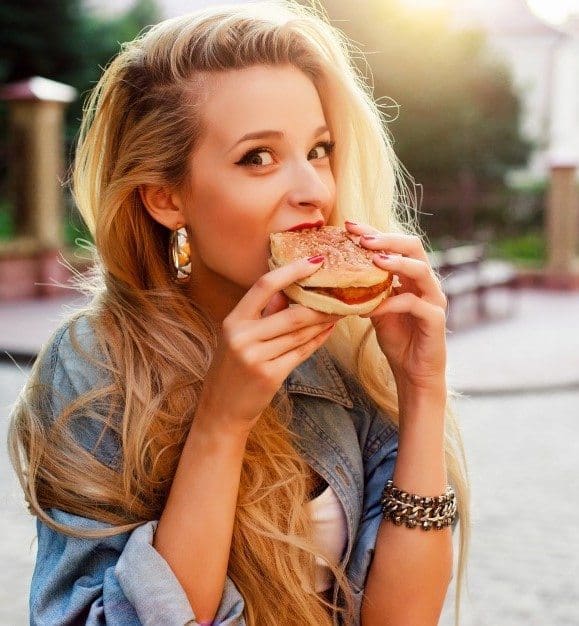 As a results of the swing in seasonal conditions this year, Australian cow slaughter has dried up from coast to coast, accounting for only 42-44pc of overall weekly kills across Australia for the past three weeks. On top of that, total slaughter numbers have retracted dramatically this year, producing a 'double-whammy' on grinding meat supply.
Not only is the national kill currently at 20 year lows, but the proportion of females (including cows destined mostly for manufacturing beef) in that mix is at the low end of the cycle. During the height of the drought in 2019-20, some weeks registered female slaughter as high as 60pc in some states.
"It's currently really hard to get the right manufacturing meat out of Australia," one export contact told Beef Central this morning.
Losses on cows are arguably the largest of all slaughter cattle descriptions, meaning at the moment processors performing a cow kill are 'trying to do as little as they can'. In some cases, that means offering service kills to other supply chains, especially if the plant involved has some China access.
"And because of the season being experienced recently, many of those cracker cows that are being processed have some condition on them, pushing the chemical lean (CL) levels lower. It means there is a lot more 85CL beef being produced, and less 90CL lean."
For the reasons above, Australian lean manufacturing beef is in short supply.
"It's currently very hard to buy a load of 90s (90CL cow trim) for the US market. And for the 85s and fattier product, usually there are better market options, either in Asia, on the domestic trade, or for a big end-user like McDonald's," a trader said.
Growing US demand and short stocks heading into summer
The current price movement on frozen 90s into the US was not being driven by other export customers 'bidding product away' from the US, Beef Central was told, so much as growing demand in the US heading into northern hemisphere spring, on top of short supply in Australia.
Additionally, supply of lean manufacturing beef out of New Zealand is not particularly strong at present, and volumes exported out of South America are also softer.
Today's Urner Barry Yellow Sheet – the bible of US beef pricing – is talking US250c/lb for 90CL imported trim delivered east coast, representing a substantial rise over the past three to four weeks.
In A$ terms, CIF, that equates to around A704c/kg – up A50-60c/kg in the past three weeks. It means current prices into the US are easily the highest seen since May last year, when up to 40pc of US beef processing capacity was wiped out by COVID-related illness among staff and plant operating restrictions, forcing a short 'panic buying' episode for imported product that spiked prices.
Both elevated US demand, and the supply situation out of Australia and South America has sparked the recent price rise, trade sources told Beef Central.
"The demand story is around the lack of imported meat into the US generally – not just from Australia," one contact said.
"We're just a part of that. Product volume out of Brazil into the US is also very low at present, and certainly the Uruguayans and Argentineans are concentrating more on China, than the US. They are now all up around that two-thirds to three quarters of export production going to China or Hong Kong."
Brazil, itself, has mounting supply issues around cattle numbers, pricing and serious labour issues surrounding COVID measures.
Asked whether there was still more upside on lean manufacturing beef prices into the US, one trade contact said he guessed there was.
"But it remains a fickle old market – all the players are in there trying to work out what their alternatives are – but the US is looking more positive than it has done for a considerable period."
Some of the options, like turning to knuckles, flats or chuck primals into the grind, were not really an option this year, because they too are elevated in price, and were now too expensive to go into bins to hamburger beef.
Prices rise in competing proteins
The other side of the demand equation in the US at present was movement in price in competing proteins.
In recent times, both chicken and pork were considered cheap, relative to beef, meaning large US end-users in both retail and food service had moved away from offering beef 'specials,' in favour of white meats.
But that has been flipped on its head in the US at present, with pork prices going 'nuts,' to use one trader's colourful expression. That was being driven by a number of factors, including pork demand pressure out of China, and the Philippines – traditionally a large pork consumer – which has recently suffered a bad outbreak of late-onset African Swine Fever.
"Suddenly, pork does not look so cheap in the US, relative to beef prices," the trader said.
A factor in much of the elevated US pork exports at present is that much of the trade is in carcase pork, which 'removes' volumes of trim from the supply chain.
"Suddenly, if you are a US hotdog maker producing franks for the baseball, using any form of trim to make a hotdog, suddenly beef trim does not look too bad."
Adding to the US supply challenge, the US is now coming off its seasonal annual dairy cow cull, curbing access to US domestic 90CL cow meat, after a period of strong supply.
Growing consumer confidence as US vax rolls-out
Because COVID vaccination is now gaining momentum in the US (some 187 million doses have been administered, and about a quarter of the entire population already has full protection), there is optimistic talk about US beef demand, heading into summer – from both food service and retail channels.
"With US stocks currently quite low, it's looking reasonably positive for trade and prices into the US over the next few months," a trader said
Yet another part of the US beef demand story at present is the US$1400 COVID support payment that the US government is making to citizens. That's further boosting spending power, especially in the lower socio-economic groups, where grinding beef is in proportionately higher demand.
US has "very bullish attitude"
Trade comments summarised above are reflected in the most recent weekly US imported beef market report from Steiner Consulting
It says the imported beef market continued to trade very firm last week and prices were higher on limited spot supplies, escalating asking prices from overseas packers and a "very bullish attitude" in the US domestic market.
"Buyers looking for bull meat (another source of lean manufacturing meat) found supply extremely thin, and NZ suppliers point out that the supply simply does not exist, as it is committed to regular large buyers and seasonally slaughter is limited at this time of year," Steiner said.
Export suppliers were also well aware of the recent sharp escalation in prices for all meat products in the US and this had dramatically changed their approach to sales for the next few months, the report said.
"US importers note that demand is extremely good. But the low rate of imports from Australia the last three months has significantly affected their positions. Imports from Brazil and Argentina have been relatively light as well, but for those with some inventory, business was described as excellent as buyers are scrambling to get needs covered."
The quick escalation in the price of 50CL trim had had an immediate impact on prices for 85CL product, which registered the biggest gain for the week. Supplies of imported fat trim were almost non existent, because US prices had been weak for so long that very little product had come its way.
Similarly, round cuts from Australia and NZ were not available for the US, as Asian markets continued to pay premiums that US market so far had not been able to match.
Imported grinding beef prices were higher last week, but the price gains were slower than the increase in overall US wholesale beef prices, Steiner suggested.
The USDA Choice beef cutout closed on Friday over $270/cwt, an all-time record high for this time of year and second only to last year's May price when COVID caused US slaughter to decline dramatically.
"This time around it is demand that is driving beef price inflation," Steiner said.
Retailers were very aggressive in forward booking beef in January and February, well aware of their needs going into the grilling season. This means that a larger share of weekly domestic production is already committed. At the same time, food service operators and their distributors are hard at work to refill the pipeline now that the pace of vaccinations of US citizens has accelerated."
"It is hard to call at top in the US wholesale beef market at this time, especially as prices for other proteins also continue to escalate," Steiner said.
"In the near term, however, very high prices for wholesale beef cuts will continue to underpin prices for imported grinding beef and cuts."
MLA's weekly 90CL price indicator, which has not been updated since 25 March, suggests a figure of  A658.1c/kg, CIF – now well out of date.