THE Australian red meat industry urged both sides of Government to proceed with ratification of two critical free trade agreements without delay, following today's release of a Joint Standing Committee on Treaties (JSCOT) report.
The report (#186 tabled 9 October 2019) into the Indonesia-Australia Comprehensive Economic Partnership Agreement (IA-CEPA) and Australia-Hong Kong Free Trade Agreement (A-HK FTA) determined that the IA-CEPA and the A-HK FTA are in Australia's national interest. The Committee therefore recommended binding treaty action in both cases.
"The Australian industry strongly endorses the JSCOT outcomes for both the IA-CEPA and A-HK FTA," said Red Meat Advisory Council (RMAC) Chair Don Mackay.
"Indonesia is a vitally important trading partner for the Australian live cattle and beef industry – along with a steady requirement for sheepmeat. Combined, the existing trade was worth over a $1 billion in 2018.
"The benefits of ratifying IA-CEPA and securing more trade certainty with a key export market are unsurpassed – particularly at a time of global trade disruption."
In addition, the implementation of the A-HK FTA promotes a closer economic relationship between Australia and Hong Kong and will 'lock in' Australia's current duty free access for red meat products.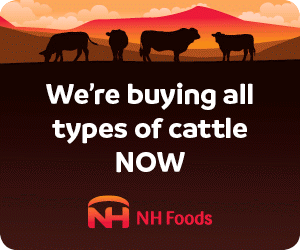 "The A‑HK FTA will complement the benefits our sector has derived from the China-Australia Free Trade Agreement as well as Australia's other trade agreements throughout Asia – bilaterally with Japan and South Korea, regionally with ASEAN and via the Trans-Pacific Partnership (TPP-11)," Mr Mackay said.
"In 2018 alone, we exported just over 7,000 tonnes of beef to Hong Kong, worth $96 million, demonstrating the critical importance of diverse markets to returning prosperity back to Australia's red meat businesses and regions.
"We applaud the efforts of the Australian Government in pursuing trade reform globally and look forward to the ratification of these two agreements in the Parliament, and the subsequent entry into force of both agreements at the earliest possible opportunity.
"Our industry represents in excess of 80,000 businesses and 405,000 jobs, with a large portion of these located in rural and regional Australia.
"For every 10 jobs in our industry, six rely on our trade with the world. Deals like the IA-CEPA are vital for these jobs and vital for our regions, especially Australia's north.
"Trade agreements such as these are integral to helping ensure the cost competitiveness of the Australian supply chain – at a time of weather related challenges and mounting international competition."
Source: RMAC