AUSTRALIA and Indonesia will restart negotiations on a bilateral trade agreement early next year ending a freeze of more than a year due to bilateral tensions and an initial lack of interest from the new Indonesian government under President Widodo.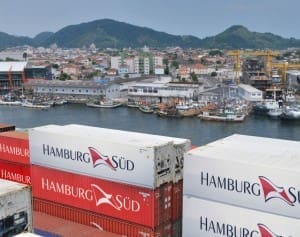 Trade Minister Andrew Robb announced the unexpected shift at a bilateral business conference last week after discussions with Indonesian Trade Minister Tom Lembong in Manilla at the Asia-Pacific Economic Co-operation Group Summit.
The crucial breakthrough, it appears, came in a meeting between Prime Minister Turnbull and Mr Widodo in Jakarta last week.
Minister Robb said the Indonesian leader gave the go ahead for new talks. Minister Robb has set a one year target for an agreement drawing on the model he has used to push through the FTAs in Korea, Japan and China.
President Widodo has also unexpectedly embraced the idea of Indonesia joining the 12 nation Trans-Pacific Partnership (TPP) trade group, sparking a discussion about whether Indonesia was shifting away from economic nationalism that has distinguished the Widodo government in its first year.
Since taking over as Indonesian trade minister only three months ago, Mr Lembong, a former investment banker, has been talking enthusiastically about cutting trade barriers.
The last round of formal talks on the Indonesian/Australian FTA took place in 2013, but has since been overtaken by the three North Asian FTAs with Korea, China and Japan.