THE beef industry's Pasturefed Cattle Assurance System has attracted another large supply chain, with Thomas Foods International this week signing license agreements to take up the third-party audited program to underpin its grassfed branded beef offer.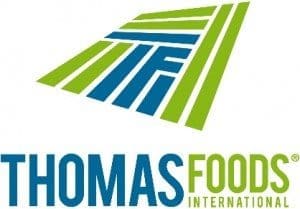 TFI joins another recent license signatory, Queensland's Stanbroke Beef, and foundation PCAS program supporter Teys Australia.
Stanbroke is understood to be processing small numbers of bought PCAS-eligible cattle on a trial basis at its Grantham, Queensland plant, for its Diamantina Grassfed brand.
The addition of two new large and well-resourced grassfed supply chains to the PCAS program comes is welcome news to Cattle Council of Australia and program managers, following recent questions surrounding the disappointing level of uptake by brand managers.
Since its launch in 2013, Teys Australia has been virtually the only brand manager user of the PCAS system. Other large red meat supply chains, like JBS Australia's Great Southern brand program, have elected to use their own independently verified third-party audited programs.
In a Cattle Council statement, CCA president Howard Smith said the commitment by Thomas Foods International to PCAS was a great step forward for the program.
"This signing demonstrates that processors and producers are working together to ensure full integrity of the grassfed products delivered to consumers," Mr Smith said.
PCAS is an assurance program that enables the industry to prove claims relating to pasturefed or grassfed production methods. Underpinning PCAS are the PCAS Standards which govern the on-farm feed requirements and traceability of the cattle as well as pre-slaughter handling practices which influence eating quality. Supplier members undergo an annual audit, at their own cost. PCAS cattle have typically attracted premiums of 25-40c/kg over equivalent MSA cattle.
Thomas Foods International chief executive Darren Thomas said TFI was proud of its global reputation for high quality product.
"We see our membership of PCAS as further validation of the strict quality assurance protocols we undertake from the farm-gate to the plate," Mr Thomas said.
"Obtaining PCAS is also in line with our company's ongoing support of our national suppliers and reflects the increasing global demand we are seeing for high quality pasturefed cattle," he said.
Beef Central understands TFI will conduct PCAS kills at its Murray Bridge plant in South Australia, underpinning its existing TFI grassfed brands.
What is PCAS?
PCAS was developed by Cattle Council as an assurance program that enables the industry to prove claims relating to pasturefed or grassfed production methods. Find out more at http://www.pcaspasturefed.com.au/.
About Thomas Foods International
Thomas Foods International processes about 120,000 sheep, goats and lambs and 5000 cattle per week across the group for national markets and 85 overseas destinations. Product is sourced from producers across Australia then processed and packaged at facilities in SA and NSW with distribution hubs in Adelaide, Coffs Harbour, Brisbane, Darwin and in the United States.