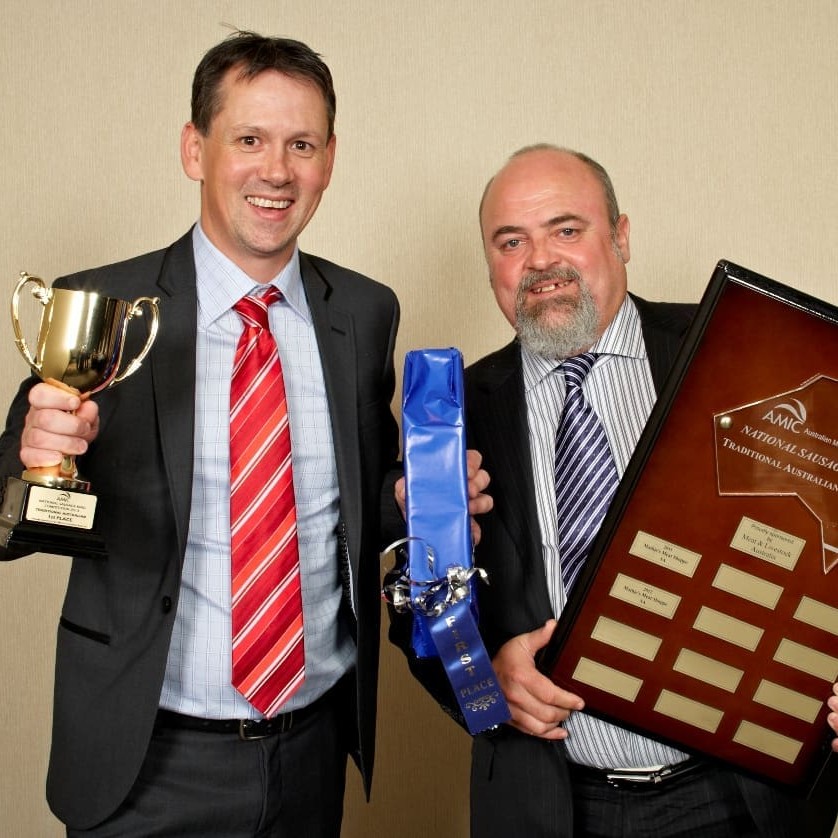 If consistency counts for anything, South Australian independent retail butcher Jason Mathie has set the bar very high indeed.
During judging on Saturday for the 2013 National Finals of the Australian Meat Industry Council's hugely popular Sausage Kings competition in Perth, Jason earned his third straight national title in the traditional Australian sausage division.
That's an unprecedented achievement in the 20-odd year history of the competition, and has seen Jason's business, Mathie's Meat Shoppe in the South Australian winegrowing and tourism town of Clare, entered into the Sausage King's Hall of Fame.
Once again the 2013 Sausage Kings competition has elevated the humble snag into celebrity status, with local, statewide and national media attention drawn to the event.
Jason will fly to Sydney tomorrow to feature on Friday morning's Today morning TV program, where he will man the barbie with host, Carl Stefanovic, before other national media engagements booked in Sydney during the day.
The National final of the Sausage Kings contest, held in a different capital each year, represents the pinnacle of a 12-month sifting process designed to find the best bangers from across the nation.
The 2013 final held in Perth on Saturday produced winners from five different states and territories, in six divisions covering traditional Australian, lamb, pork, continental, poultry and gourmet classes.
Regional competitions held in each state last year were followed by state finals, leading up to the selection of one competitor from each state and territory to fight for the six national crowns on offer. In total, thousands of entries were received from independent retail butchers from across the nation.
Other divisional winners from Saturday's national finals included:
Gourmet/Open class: Shane Mundy, from Hill Street Gourmet Meats, West Hobart, Tasmania for a Worcestershire and cracked black pepper beef sausage
Continental: Barnie Nolan from Circle T Meats, Ipswich, Qld, for a Spanish veal chorizo sausage
Lamb: Cameron Fenson, from Meatways Butchery, Kambah, ACT for a coriander, basil and pepper lamb sausage
Pork: Peter Johnston from Johnston Gourmet Meats, Smithton, Tasmania
Poultry: Raff Barbaro, Barbaro Bros Quality Butchers, Greenwood, WA for a chicken, cheese and fresh chives sausage.
Both Queensland's Barnie Nolan and WA's Raff Barbaro will join Jason Mathie in the AMIC Hall of Fame as three times winners of a national Sausage Kings crown.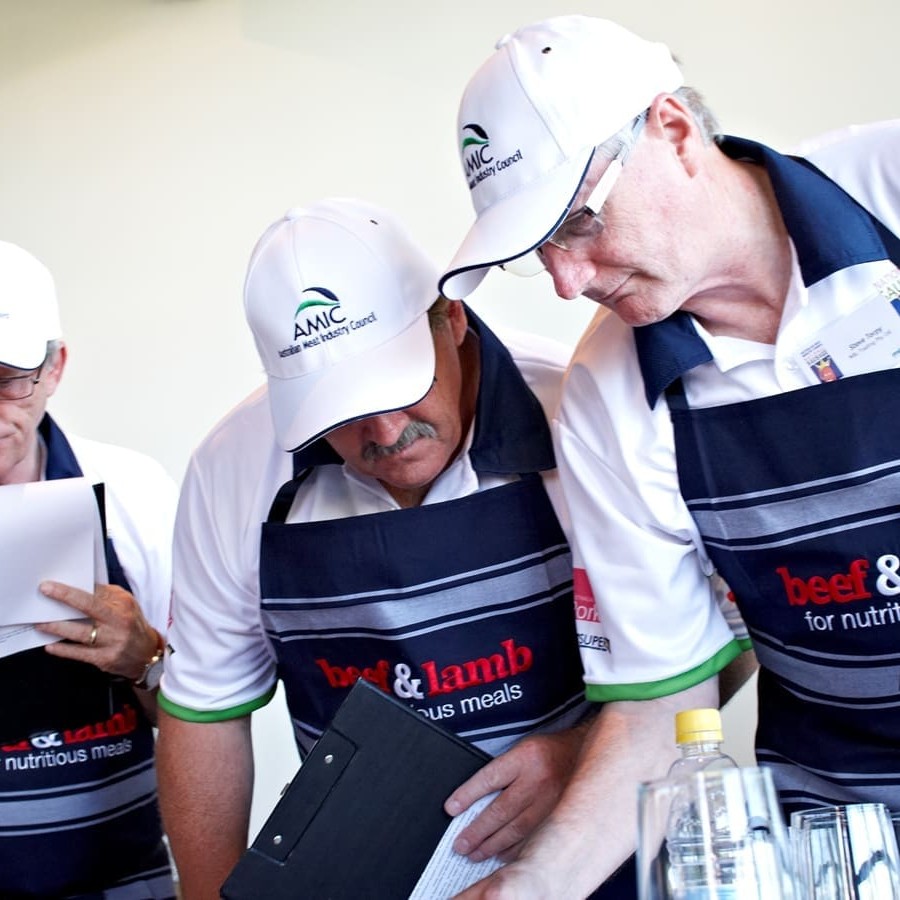 Jason's Mathie's retail business in Clare has grown substantially over his five years of ownership, aided along the way by the attention that has been drawn to the business with consecutive National Sausage Kings titles in 2011, 2012 and 2013.
"It's meant a lot to us to win these awards, and after winning the previous two years, we never dreamed we would back up and take the title again in 2013," Jason said.
"The standard this year from the other state finalists was absolutely amazing, and we didn't fancy our chances of winning the title again. When they announced us as winners, we couldn't believe it – we were just shocked," he said.
"The excitement was just as great after three years."
A Kiwi by birth, Jason did his butchering apprenticeship in Rotarua before heading to Australia and settling in Clare with his Australian wife.
He puts the consistent high performance of his sausages down to good quality, locally-produced raw material, and attention to detail.
"Business wise, the notoriety attached to our wins in Sausage Kings is of huge value. We are located in a tourist area, and we do a lot of trade with people passing through. The Clare Valley is not only famous for its wine, but for its sausages now," he said, with a grin.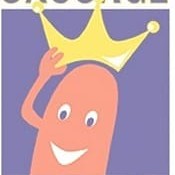 Sausage trade through the shop has gone up by 200 to 300 percent as a result of the competition wins. The shop has a vast range of more than 45 sausage varieties in its repertoire, featured in regular rotation to keep the window interesting. The prize-winning sausage retails for $13.90/kg – a long way from the $3.99 'mystery bags' that were common in the industry in years gone by.
"Some other Sausage Kings champions are charging close to $20 a kilo, which makes our price quite reasonable in comparison, but still good money for a sausage – particularly in a non-metropolitan area," Jason said.
More than 90 percent of his shop's meat requirements come from the Clare Valley district. Direct supply relationships with local beef and lamb producers means a close eye can be kept on consistency and quality, with plenty of feedback provided on carcase performance.
About 80pc of the shop's beef requirements comes from carcase beef, with only a relatively small amount of carton meat purchased.
All photos on this page supplied by photographer, Jeff Atkinson.