TEYS Australia's Wagga Wagga plant will shortly start processing both grainfed and grassfed cattle for the premium European Union beef export market, having gained EU-accreditation this week.
The plant has now been granted EU accreditation by the Australian Department of Agriculture and Water Resources and will accept eligible livestock from early next year.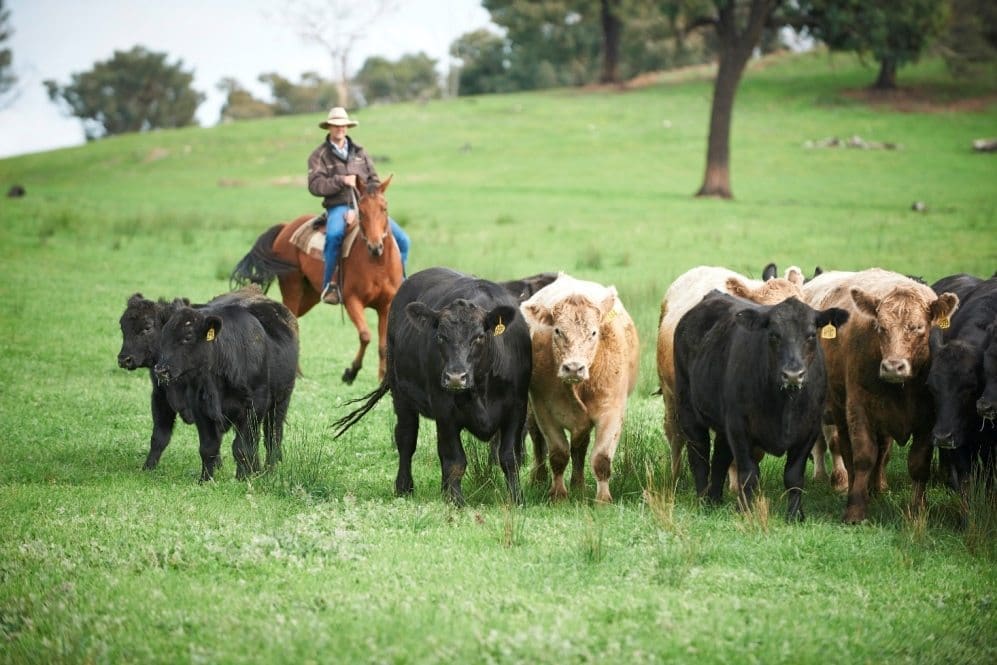 Beef producers in northern Victoria and southern New South Wales looking to access premiums under the EU supply chain can now utilise the Teys Wagga plant.
While premiums vary throughout the year, EU slaughter cattle on company grids often fetch 20-30c/kg dressed weight more than the same 0-4 tooth, no-HGP grassfed or grainfed steer under conventional programs. The EU market will also accept a meat colour of 4, unlike conventional grassfed programs which limit supply to score 3.
Teys plans to process both grainfed EU-eligible cattle, utilising its Jindalee and Charlton feedlots, and grassfed EU cattle under Australia's HQ beef Hilton quota. Charlton has held EU-eligibility for some time, while Jindalee has only recently gained accreditation, in concert with the new plant access at Wagga.
So why hasn't Teys adopted EU accreditation at the Wagga plant earlier?
Modifications had to be made to the facility in order to comply with EU requirements, and the process has taken 18 months for the final approval to be received from Brussels, Beef Central was told.
Teys Australia manager for industry and corporate affairs, John Langbridge, said in a statement that it was a big win for everyone in the local supply chain and the region.
"Cattle producers, feedlots and of course processors have done a lot of work in gaining EU accreditation so we can take advantage of the premiums in Europe," Mr Langbridge said.
"The EU is Australia's most valuable export market on a dollars per kilogram basis and now the Wagga Wagga plant is accredited, local producers will have greater access, and can consider having their farms and feedlots EU-accredited," he said.
Producer day planned
Excluding feedlots, very few HGP-implanted slaughter cattle are presented in the Victoria/Southern NSW region at producer level, making the transition to EU supply easier.
Teys says it will help producers wishing to supply eligible cattle to become accredited under the EU Cattle Accreditation Scheme (EUCAS) by holding a producer day at the Jindalee feedlot early in the new year. Currently, very few producers in the Riverina and surrounding areas hold EU accreditation.
Teys Australia's Wagga Wagga site employs more than 800 people earning a reputation for quality grain and grassfed beef both domestically and internationally. Riverine Premium Beef and Grasslands Premium Beef are signature brands produced out of the site.
The Wagga plant's accreditation takes the number of EU-accredited plants in NSW to six. Others permitted to trade into the EU include Wingham Beef Exports, Wingham; Bindaree Beef, Bindaree; NCMC, Casino; JBS (Primo) Scone; JBS Riverina, Yanco; and Australian Meat Group, Deniliquin.
Click here to access the full list of Australia's EU-accredited beef export plants.
Includes content supplied by Teys Australia