A HUGE surge in Chinese citizens transitioning to middle class ranks with higher disposable income means Australia has not yet seen the best of the export opportunity for red meat products, by a long way.
That was a key messages regarding future trade prospects delivered to stakeholders taking part in the recent TSBE Access China trade mission in Shanghai.
Austrade's senior investment commissioner for Greater China, Henry Wang told the TSBE conference that by the year 2030, about 59 percent of China's population (currently around 1.4 billion) would be regarded as having reached 'middle class', with incomes of US$30,000 per year, per capita or higher.
ANZ China market economist David Qu said while economic growth in China had certainly slowed in recent times, it was still one of the fastest growing economies in the world.
"Average GDP growth for the period from 1999 to 2007 was 10pc, but that has slowed somewhat since the GFC, reaching 6.9pc in 2015, and a forecast 6.7pc this year, and 6.3pc in 2018. But in comparison, Australia is currently growing at 2.5-3.3pc GDP," he said.
Meat & Livestock Australia's general manager for international business, Michael Finucan, said China accounted for 12 percent of all Australian beef exports in 2015, our fourth largest market by volume, in a record turnoff year.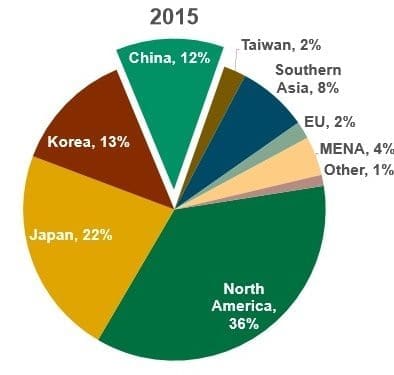 "It's a big country, and a very complex country, with lots of niches for Australian beef exports. It's impossible to take a simplistic, one-size-fits-all view of the China beef market," he warned.
"From north to south, east to west – the cultures, the people, the food and the economic circumstances are vastly different. So looking at, and understanding the different regions and types of people and food interests is one of the keys to export success in this market," he said.
Key trends
Key trends being seen in China included the growing middle-class (discussed above), growth in modern western-style retailing, convenience, and consumer and government awareness and concern about food safety, Mr Finucan said.
While the affluent upper class was the original target for Australian beef, the upper middle class (shaded green in the pie charts below, comparing 2012 demographics with what they are likely to be in 2022) is forecast to see rapid growth over the next five years, rising from 14pc of the Chinese population in 2012 (36 million households) to 53pc (189 million households) by 2022.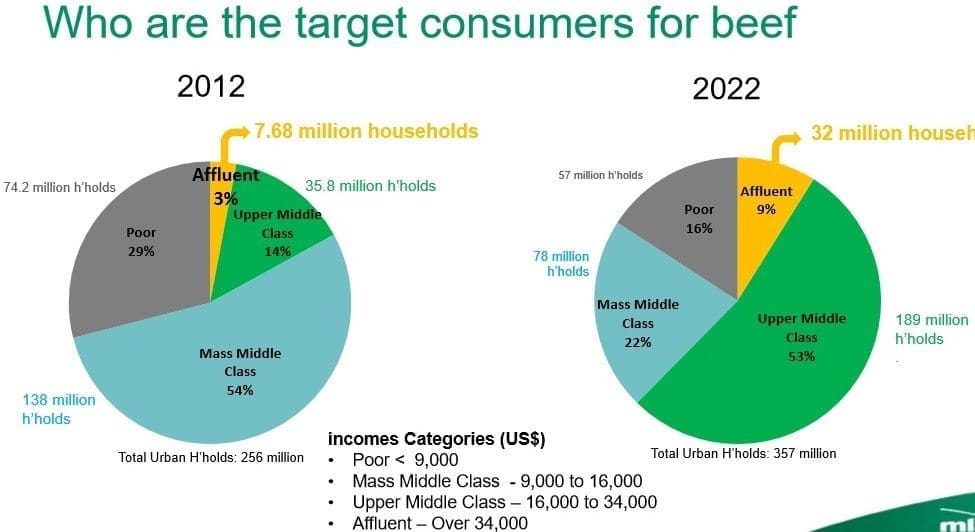 "We know from our research across the world that the key number when consumer patterns change to more beef protein is when household income reaches about US$35,000/year," Mr Finucan said.
But the 'affluent' grouping (yellow slice) is also expected to grow rapidly by 2022.
Currently, affluent Chinese (incomes above US$34,000) is moving from 3pc in 2012 (about 7.68 million households) to 9pc (32 million households) by 2022, the graphs show.
"That sector is definitely growing also, but it is not as big as this huge emerging upper middle class group," Mr Finucan said.
Such numbers needed to put into some perspective, however, to understand the spending power that lies ahead in the Chinese market, as consumers increase their beef intake.
"While it is a massive market, the number of households currently earning more than $34,000 a year is still relatively small, compared with other customer countries like Japan, Korea or the US," Mr Finucan said (see graph).
Having said that, China was obviously growing, and would continue to be a very important market for Australia's premium beef products in coming years.
As the number of affluent/upper middle class households in China grows, per capita beef consumption, and overall meat protein consumption is rising.  MLA data suggests beef consumption is currently around 8pc of all meat protein, representing 3.2kg/person/year. Pork dominates with 63pc of that share, with chicken at 23pc, and sheep/goatmeat 6pc. Seafood was not included in the mix, but is a significant part of many Chinese diets.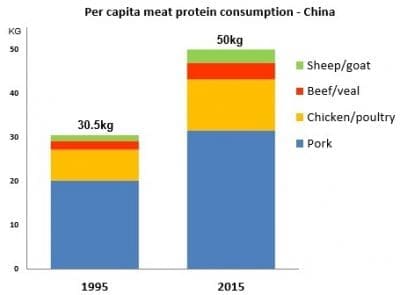 Within China's beef segment, Australia is still only a small player, representing 2.6pc all beef consumed in 2015. Brazil was listed as 1.2pc last year, but that share has since grown substantially. 'Direct' imports in total accounted for 8pc of all beef consumed, with the so-called 'grey' channel another 8pc, but the beef market is still dominated by domestic supply, at 84pc.
From 2012 when we exported only about 5000t, the China market for Australia has exploded to around 145,000t last year – but it has slowed down significantly this year on the back of much-tightened Australian supply, and increased competition from sharply-priced Brazilian and Uruguan beef. Brazil has exported about 121,000t in the past eight months – but significantly, the total market is still growing, despite the new export competitors.
The sheer size of the grey channel is seen in this graph of imported beef, showing illegal Indian beef imported via Vietnam and Hong Kong in brown.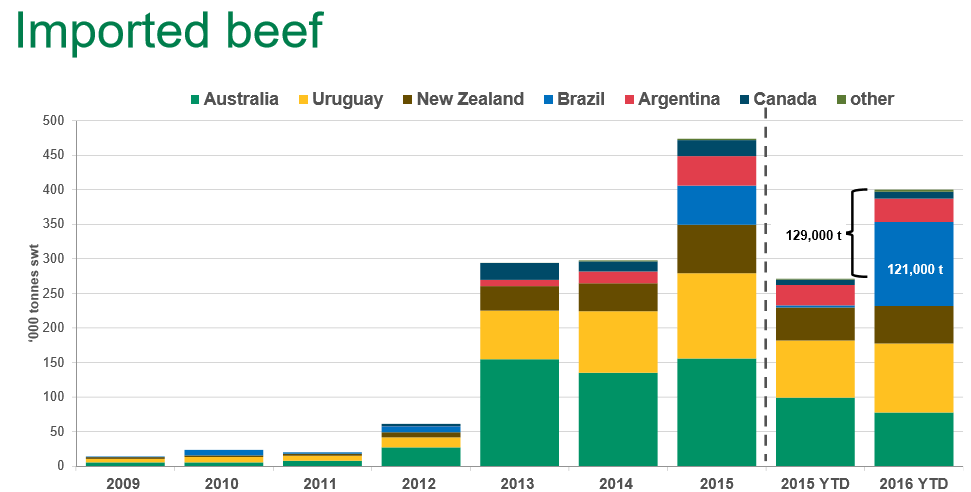 Market access
Technical market access issues remained a key priority for Australia, Mr Finucan said, and it was important to continually work with the Chinese government to articulate our integrity and food safety systems, and what Australia can deliver in regards to safe, traceable products.
"Australia currently has just 12 plants accredited to supply chilled product to China, but we need to get that up to 40 or more, to match the total number of plants that are China-accredited," he said. "We need to continue to work with the Chinese Government to demonstrate our capabilities in the chilled beef space."
Cold chain was another challenging aspect of the Chinese market, Mr Finucan told the Shanghai conference.
"There's still a long way to go to get product from Australia, through to the Chinese consumer," he said.
While frozen product offered more forgiveness to temperature changes through the supply chain, it was less than ideal treatment for quality beef, and not what Australia wanted to promote to premium customers.
"The reason is, when Chinese consumers are surveyed, fresh is still very important in their buying decisions. The top two responses around consumer concerns when buying beef are freshness and use-by date. A lot of Chinese retail of domestic product still has freshly killed product available to the consumer," Mr Funucan said.
On that survey list, price came in at number six, below 'free from additives/hormones', and 'colour of the meat.'
"Australia's reputation for food safety and trustworthiness is high in the Chinese beef market, and we want to maintain that," he said.
Looking at retail trends, Mr Finucan explained that China was far less 'defined' than a market like Australia, where Coles and Woolworths dominate retail trade. In China, 'organised, modern' retailers still account for only about 8pc of total grocery sales.
"It's a lot more fragmented, meaning exporters have to work a lot harder to get their product through to the end customer," he said.
e-commerce expectations
There had been a 'lot of talk' about e-commerce (online sales) as a retail beef channel in China, and it made some sense given the difficulty in getting about due to the traffic congestion.
But while e-commerce businesses often did a good job at promotion, often the product delivered did not live up to the image of the beef seen on-screen.
"We need to work a lot more closely with these e-commerce traders to improve on that," Mr Finucan said.
Consumer research had shown that many Chinese consumers still wanted to visually inspect meat before they bought it, and choose their own meat in-store; and were concerned about the freshness/food safety/hygiene of meat delivered to their home through e-commerce channels.
Other trade contacts spoken to by Beef Central during our recent Shanghai visit also questioned the penetration being achieved by the e-commerce sector in beef sales, saying turnover was being heavily inflated by participants.
From a quality and safety perspective, Australian beef enjoyed an excellent reputation in the Chinese market, but Mr Finucan warned that some export competitors were now "not that far behind us."
"We really do need to continue to strive to differentiate Australian beef from other imported meat, and continue to focus on our strengths," he said.
"We need to continue to work on market access, educate customers about our quality, safety and integrity systems, build loyalty among customers, and continue to strive to understand the changing Chinese consumer.
"That means focusing on those clearly-defined niches in what is a very complex market, where we know the consumer is willing to pay more for our product."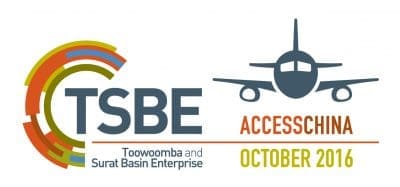 Beef Central's Jon Condon was a participant on the last month's Toowoomba & Surat Basin Enterprise Access China trade mission to Shanghai.