Editor's note: This article amended 6pm Friday, July 6, following original version posted earlier in the day, as additional information has come to light.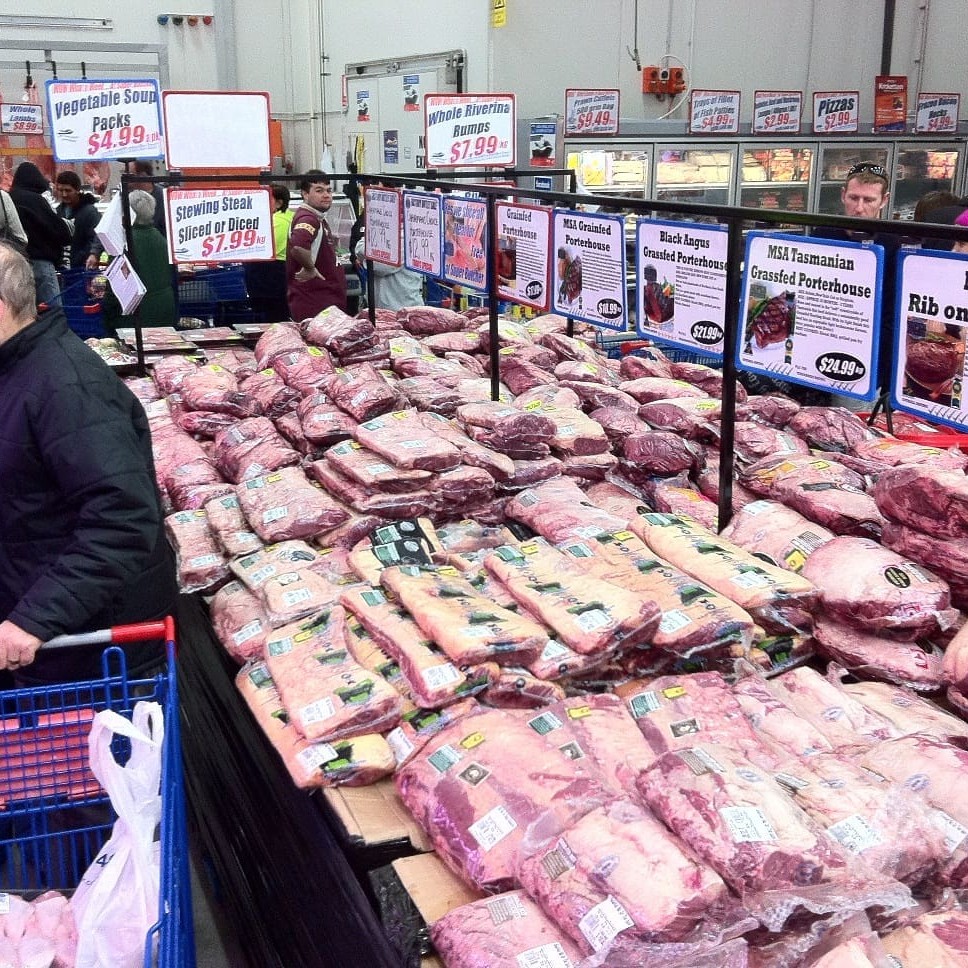 The long-running saga over one of the nation's largest independent meat retailers has taken a final twist, with the Super Butcher business yesterday being placed into liquidation following a meeting of creditors.
Since Beef Central first reported back in early May (see "Last ditch effort to save Super Butcher from collapse") that the Super Butcher business, fronted by Andrew McDonald, had gone into administration, the amount of money owed to unsecured creditors continued to be adjusted upwards.
Originally the figure was around $5.5 million, but by yesterday's meeting it had grown to more than $10m. Many of Australia's largest meat wholesalers are among the unsecured creditors, including a lengthy list owed six-figure sums. The more recent creditor claims were described by original creditors as ambit claims not listed on the books, including loans from close associates of Andrew McDonald.
Critics suggest this process may have been motivated by gaining weight of numbers for the creditor voting process, which unfolded yesterday.
As explained earlier on Beef Central, two rival bidders have emerged for the Super Butcher business:
A clear bid for the assets from a syndicate led by major creditor, Gary Stone from the Melrina group, operating under the business name, Stone Reconstructions, (see more details in this previous Beef Central article) and
A consortium involving Andrew McDonald's father, John (JR) McDonald from Bindaree Beef, and two Sydney businessmen. This group was trying to secure a deed of company arrangement. Such a move would have negated any further investigation of possible Corporations Act breaches over the conduct of the Super Butcher business, or claims over preferential payments being made to individual creditors at the expense of others. One creditor yesterday suggested total preferential payments might amount to $4.5 million, and warranted further investigation. It is claimed that one large creditor, closely associated with the Bindaree/McDonald business, had a claim which reduced dramatically since the business was first placed into administration – from more than $1.5 million to about $140,000. Other creditors are arguing that those payments must be returned to the liquidator, and dispersed more fairly among the creditors. If this occurs, some suggest unsecured creditors could see 20-30c in the dollar, instead of nothing. Under the Bindaree/Sanger arrangement, 20pc would be held for management of the business, which some creditors believed would have involved Andrew McDonald.
Both competing bids were similar in monetary value, each amounting to about $2.5 million. The Bindaree offer, however, included a 'pledge' to deliver a rebate to creditors on future meat sold to the Super Butcher business over a three year period, but also meant that the administrator would stay in place for a three or six year period, at considerable cost. The proposal suggested creditors ultimately 'could' get 50c in the dollar back on their loss. There was also an offer for creditors to buy into the consortium after it settled, in the form of shares, although there would be no voting rights involved, and there was no fixed, pre-determined price attached to the shares.
At yesterday's meeting, creditors were asked to review three issues: Whether the company should be placed into liquidation; whether it should enter into a deed of company arrangement with the Bindaree syndicate, or whether it should be handed back to the former director, Elise McDonald.
The administrator, Glenn Shannon's recommendation at yesterday's meeting was that the company should be placed into liquidation. That reversed an earlier recommendation that creditors should accept Bindaree's deed of company arrangement offer.
It is understood the administrator reversed his earlier recommendation on the basis of the fact that the company did not have leases in place for five of the six properties involved in the Super Butcher retail business. The sixth, located at Yatala was excluded from this because it is held in director, Elise McDonald's name.
Ultimately creditors at yesterday's meeting rejected the deed of company arrangement plan, in favour of liquidation, but it was a reasonably close thing.
The number of votes was 88 to 22 against Super Butcher going into liquidation, but the value of the weight of money owed was around $5.2 million in favour of moving to liquidation, against $4.2 million opposed.
An official liquidator has now been appointed.
It is understood that Super Butcher employees and other secured creditors are likely to receive all their entitlements.
A spokesman for the Stone Reconstructions camp said while the group was disappointed in yesterday's outcome, and had spent a considerable amount of money on its offer to this point, it planned to press on and acquire the Super Butcher business from the liquidator.
Stone Reconstructions has entered into a finance underwriting agreement with the liquidator that means the Super Butcher business will continue to trade, as normal. A similar agreement was active during the administration period.
Stone Reconstructions says it is in the process of securing five of the retail properties formerly operated by Super Butcher across the Brisbane/Gold Coast region. Should the Yatala property also fall under the liquidation, it is Stone Reconstruction's intention to seek to secure that site also, through the liquidator.
The company said it hoped to acquire the Super Butcher business outright within a month.
In a message to Super Butcher's 100,000-plus email database of customers this morning, Andrew McDonald says that with an impending change to the ownership, he has decided to hand-in his resignation, as the new owners and he "did not share the same vision for Super Butcher."
He also encourages Super Butcher database members to sign-up to his "new, private email that will cover meat, food, cooking, recipes and a whole lot more."
See earlier articles on Super Butcher's financial struggle: