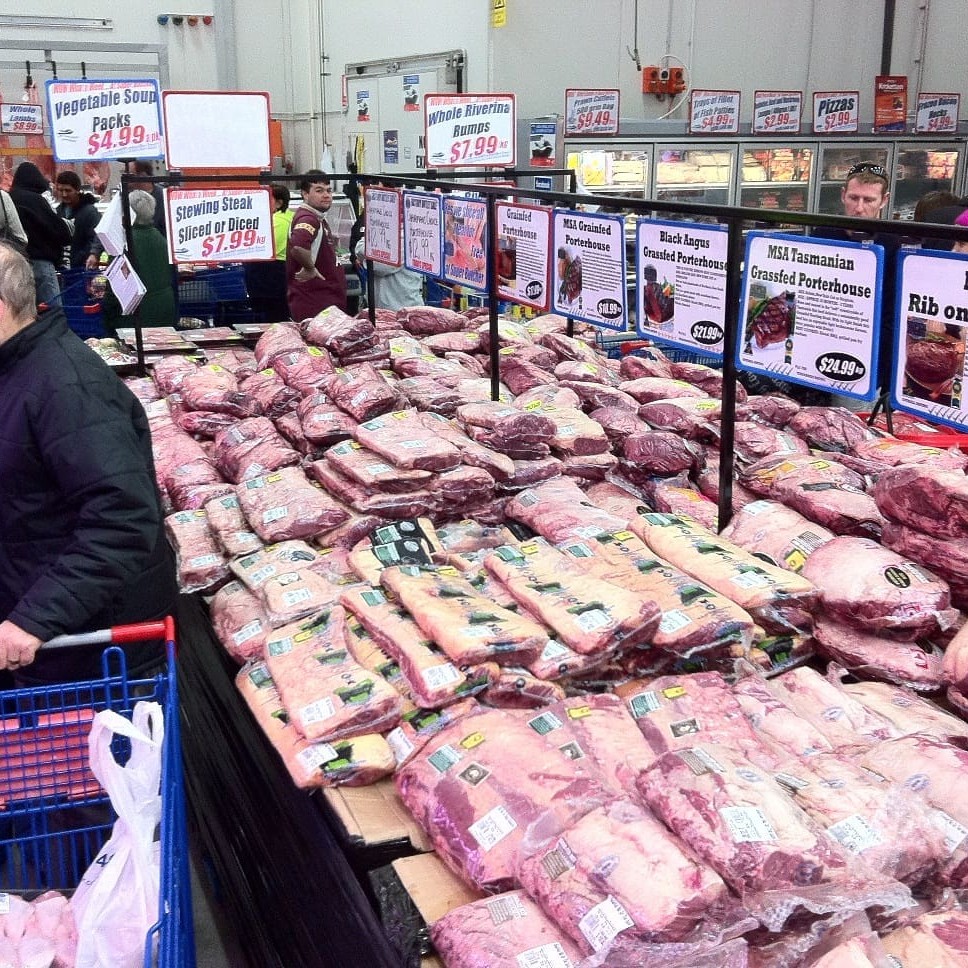 Creditors of the financially-stressed Super Butcher warehouse retailing business should learn more about the company's future following a creditors' meeting scheduled from 10am today in Brisbane.
Administrator Glenn Shannon from PA Lucas has called a meeting of creditors this morning to inform them of recent developments.
An outcome was originally anticipated among creditors after a court hearing on May 29, but a series of delays have since slowed the process.
The business, fronted by Andrew McDonald, former owner of the South Burnett meatworks, went into administration on April 30 after teetering on the brink of collapse and being threatened with liquidation, owing $6 million to a long list of creditors and the tax department. Most are prominent red meat wholesalers.
The largest of the creditors, Auswide, says it is owed more than $1.2 million, and there are several others owed $800,000 or more.
Super Butcher is regarded as one of the largest independent meat retailers in Australia. One week's trade recently under the control of the administrator recorded turnover of $900,000.
Should the Super Butcher business ultimately go into liquidation, however, it could well be fatal for several of the smaller, less financially robust creditors caught up in the crisis, stakeholders say.
Auswide principal, Gary Stone, has put together a package to try to stop the business going into bankruptcy. However it appears at least one other camp is also mounting a bid to buy the business.
The administrator has provided details to creditors of a second offer received from Bindaree Beef Pty Ltd, controlled by members of the McDonald family, and PrimeAg Meats Pty Ltd, one of the unsecured creditors. PrimeAg's website describes the company as "a family owned and run farm producing premium grassfed beef and lamb in the pristine country sides of Northern NSW."
It makes no attempt to disclose who the family owners are.
Super Butcher founder Andrew McDonald is understood to be appealing for an extension to the administration stage of the process by up to four weeks, so he can seek an alternative buyer.
A notice to creditors recently identified debts totalling more than $6 million to unsecured creditors. Among the well-known industry wholesalers and other businesses owed large six-figure sums of money are Australian Wholesale Meats (Sydney), Ambrosia Commodities, Auswide Meat Wholesalers, Bangalow Pork, DR Johnston, Centa Waterford, Glencoe Meats, John Harris Meats, MDH Pty Ltd, Newland Food Co, PrimeAg Meats and Sanger Australia.
References are also made in the latest administrator's report to the possibility of insolvent trading and shadow directorships.
A number of possible recovery actions are tabled for discussion at today's creditors' meeting.
See earlier Beef Central articles on the Super Butcher collapse: