SOME of the biggest and best-known commercial beef brands in Australia flexed their muscles during the 2018 Brisbane Show branded beef contest decided earlier this week.
The grand champion branded beef of show award went to the Wagyu class winner for entries marbling score 6 and up, Stockyard Pty Ltd's premium Kiwami Wagyu brand.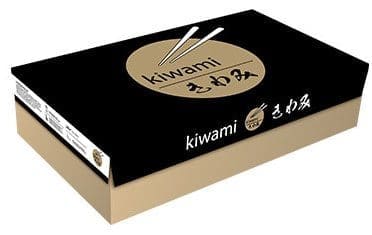 Kiwami – Japanese for "Outstanding Excellence" – is Stockyard's premier beef brand, selected from Fullblood Japanese Wagyu cattle longfed at the company's Kerwee feedlot near Jondaryan on the Darling Downs, and processed at the John Dee export abattoir near Warwick. All carcases for the program must producing marbling scores 9 plus. The product is directed into high-end restaurants and hotels across north and South Asia, North America and elsewhere.
The champion MSA-graded beef of show award this year went to JBS Australia's Riverina Angus brand, earlier first placegetter and gold-medalist in the grainfed class. It was the second consecutive Brisbane win as champion MSA branded beef of show for Riverina Angus, this year scoring 90 points from a possible 100 – a score high enough to have gained a ribbon in the Wagyu beef classes. The brand is produced out of JBS's southern production systems, fed at the company's Riverina feedlot (formerly known as Rockdale) near Yanco in southern NSW.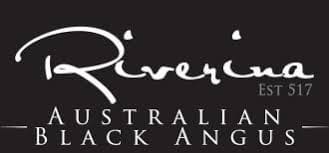 JBS and its related companies also scored wins in three other well-contested classes.
Swift Premium, the company's yearling MSA grassfed brand produced out of the southern hemisphere's largest meatworks, Dinmore in southern Queensland, claimed first place in the grass fed MSA category.
JBS's Tender Valley Black Angus took out the Open Class, edging out a field of beef brands from across the nation. The flagship Angus brand is derived only from verified 100pc pure Black Angus cattle spending a minimum 200 days on a specially formulated grain ration at Riverina feedlot.
Riverina Angus and Tender Valley Black Angus are marketed domestically and into 20 countries around the world, regularly achieving premiums over local competitors for their consistent quality and reliability in supply.
The second Wagyu class for crossbred entries showing marbling scores 1-5 went to another JBS-owned company, Andrews Meat Industries, with the company's Tajima Wagyu brand, fed at Riverina and Prime City feedlots.
The results clearly suggest that JBS has now completed its transition from large-scale commodity beef producer to more targeted branded beef program manager, despite the immense scale of its operations.
"We might be the largest player in the industry, but we also have refined our craft to position us as a leader in the branded beef world," JBS northern commercial manager Brendan Tatt said.
"Half a decade ago we realised we could not be a successful business playing in the international marketplace competing on price, so we made some serious structural changes as a business and have focused on delivering a high quality range of products that even the largest food service and retail chains around the world can rely on.
"Gold medals like this don't just fall from the sky. They take dedication from the entire supply chain to ensure that 52 weeks of the year, our customers can rely on our brands to add value to their business and be appreciated by the consumer.
Swift Premium is sold only on the domestic market and is in strong demand from both the food service and retail sectors for its reliable eating quality, and smaller primal size, allowing a thicker-cut while maintaining a manageable portion size.
All gold medal-winning brands will be on offer at the Royal Queensland Steakhouse at the Ekka in August.
Click here to access the full results from the 2018 RNA branded beef competition